2020 Trends and Projections
Looking back at our design projections. Did our dreams come true?
By Barbara Schmidt
A lot has been happening in residential design over the past years and surely some of what is trending right now is not what we expected, or even hoped for. Smaller home footprints and smaller budgets have driven design and interior solutions to include value. And the great recession has driven us to reconsider homeownership all together.
Now that the baby boom generation is leaving their primary and secondary retirement homes for assisted living properties, there is suddenly a glut of suburbia "McMansions". On the flip side, we find ourselves asking how will we support all the condominium supply continuing to come to market.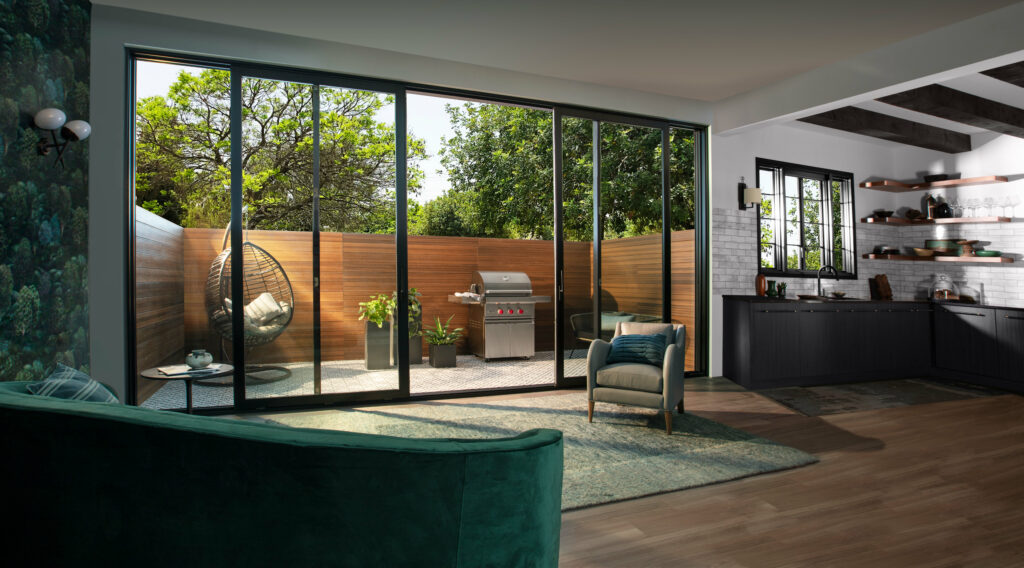 Where are we headed, and are there any overarching trends? It all depends on where you are generationally. Overall, what is hot for 2020 is a feeling of caution – both in design and with investments. The questions of the US presidential election, the length of the bull market, and the global trade situation all seem to be affecting residential expenditures and design decisions.
Here are some of the trends we see for 2020: In general, homebuyers want more efficient, customized use of space, including kitchens and baths.
Built-ins that create more visual space and more flow to a room. With kitchens look for pantry space and for baths consider fully built-in vanities or linen closets.
Appliances that have dual functionality. Ovens that are steam or convection speed cooking.
Walls as windows. One of the hottest trends in residential construction is the supersized sliding patio doors that are 20+ feet long. These doors create the visual feeling of massive space even in a smaller home.
A shift in materials has been on the horizon, but some of the colors and textures have remained the same. Many are playing it safe right now by choosing transitional design over modern.
Homeowners are looking for painted, shaker cabinet doors for their kitchens and bath cabinetry. This is a shift away from the surge in modern slab door styles.
The top cabinetry color is still white with gray a close second choice. Often these two colors are seen together in kitchens and baths.
The top two finishes in faucets are brushed gold (see photo), then black, followed by brushed nickel. Combining finishes across a single space is more on trend.
Quartz moved past granite and marble in 2019 as the most desired countertop material.
And what about the future? Surely technology will continue to create smarter homes while artificial intelligence will help us shop like never before.
 Heating, cooling, water flow, security, and appliance operation will continue toward full home integration. Already some manufacturers have teamed together to build cross-functional software for these systems.
Induction cooking will become the norm as gas and electric fade to second and third positions in the market.
Artificial intelligence programs will help us shop and maintain our homes for the future. Planned obsolescence will now be built into long-range planning for home upkeep.
Designers, builders, and homeowners will still look to manufacturers to innovate product lines.
Climate changes will create demand and focus on environmentally sustainable products and systems for the residential market.
Some report that by 2030, millennials will hold five times as much wealth as they have today due to inheritance. This will be the one of the greatest shifts in wealth in the history of the United States. This is why manufacturers and marketers are trying so hard to figure out what millennials want in a home. Right now, those homes are condos with walkability and loads of amenities. Rentals are more desirable than homeownership for a number of reasons, but perhaps the greatest reason being location and proximity to the urban landscape.
Barbara Schmidt is a nationally recognized Interior Designer and Marketing Expert creating authentic storytelling about spaces, places and trends. studiobstyle.com