2021's Three Most Important Interior Design Trends Are High Level
High Level: Less emphasis on minutia and more emphasis on major lifestyle necessities
By Josh Kassing
The adage "necessity is the mother of invention" was never more accurate than in 2020, when the novel coronavirus drove rapid and transformative innovation in every industry. In housing, we saw sweeping paradigm shifts that will change how and where we live, work and play for decades to come. Residential builders, developers and commercial interior designers must embrace these new changes or risk revenue losses.
That's where the notion of fast forward kicks in. Vaccines don't mean we'll see the last of COVID-19. So there's unlikely to be a return to "normal" anytime soon — or even the emergence of a new normal, which will evolve over the next few years. However, our industry must accommodate many far reaching and significant changes right now that supersede the trends we're used to appraising and executing every year.
Does the color or style of the year really matter when our industry is dealing with critical issues that range from investment performance and universal affordability (even for luxury housing!) to sustainability, resilience and wellness? These issues impact each type of housing in different ways, raising concerns for commercial interior design programs.
For instance, how will the rise of remote working affect multifamily real estate? Or everyone's desire for outside space? Is there a future for studio apartments? Will it be necessary to increase square footage or add balconies to every unit? How can we create ample storage in small spaces? Or ensure finishes and fixtures are elegant and enduring?
And what will these issues mean for cost per square foot?
The same issues hold true for single-family homes and more. While the importance of specific rooms has waxed and waned in the past, going forward every square inch in every room will count. All must be maximized for mutability, durability, performance, beauty and cost — in effect, a super-trend.
Realistically, all of the issues raised above are just the tip of the proverbial iceberg for our team. Given all our new concerns, we believe 2021's design trends are more high level than ever before. They're also far more all-encompassing and logical, but most significantly, they signal major shifts in the way we live, work and play, and solutions must be executed quickly. Hence the phrase fast forward is our new mantra.
For the next few years, as we design public and private spaces in residential, multifamily and mixed-use read estate developments, we'll put less emphasis on minutia and more emphasis on major lifestyle necessities. And we'll do it as expediently as possible. So, long before we get to the fixtures, materials, specific aesthetics and furnishings, here are the three interior design trends we'll focus on in 2021 and beyond.
Make Spaces More Multipurpose, Efficient and Mutable
As COVID-19 turned everyone's lives upside-down and we were forced to live, work and play in our residences, the need for versatile spaces in our homes became all too apparent. For many of us, there wasn't enough room to spread out or even get out if we didn't have access to spaces outside. Even worse, home schooling clashed with remote working for so many families. Going forward, it's clear that remote working in some format is here to stay for a quarter of us, the World Economic Forum concluded in December 2020. As pandemics come and go — and they will — public health experts say infectious disease outbreaks will become more prevalent in the future — commercial interior designers must make spaces as multipurpose, efficient and mutable as possible.
Maximizing Inside and Outside Connections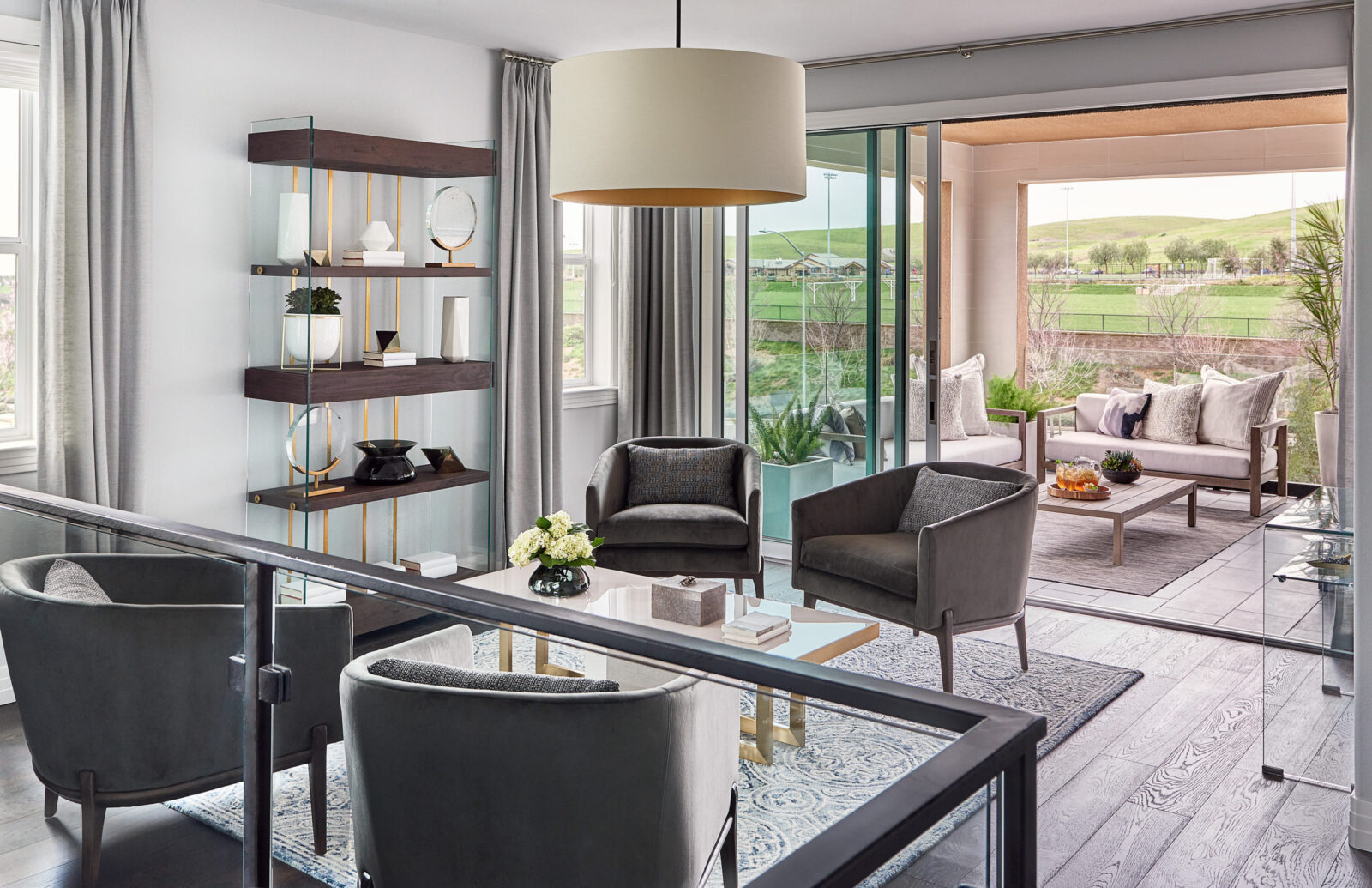 Human beings have a deep-rooted affinity for the great outdoors. Social psychologist Eric Fromm named this instinct to connect with nature biophilia in 1964, and since then it's become a design movement. Biophilia is what inspires us to seek connections with nature, and biophilic design has been found to support cognitive function, physical health and psychological well-being. So clearly, access to the outdoors offers us copious health benefits. As we were forced to shelter at home most of last year, those of us without access to the outdoors were not only frustrated but also compromised.
Not surprisingly, everyone wants access to the outside — even if it's just a tiny balcony or patio. This will impact all stakeholders in residential design — from developers and designers to the sales teams marketing properties. We're willing to bet this trend is here to stay.
Making Home More Sustainable, Affordable and Evergreen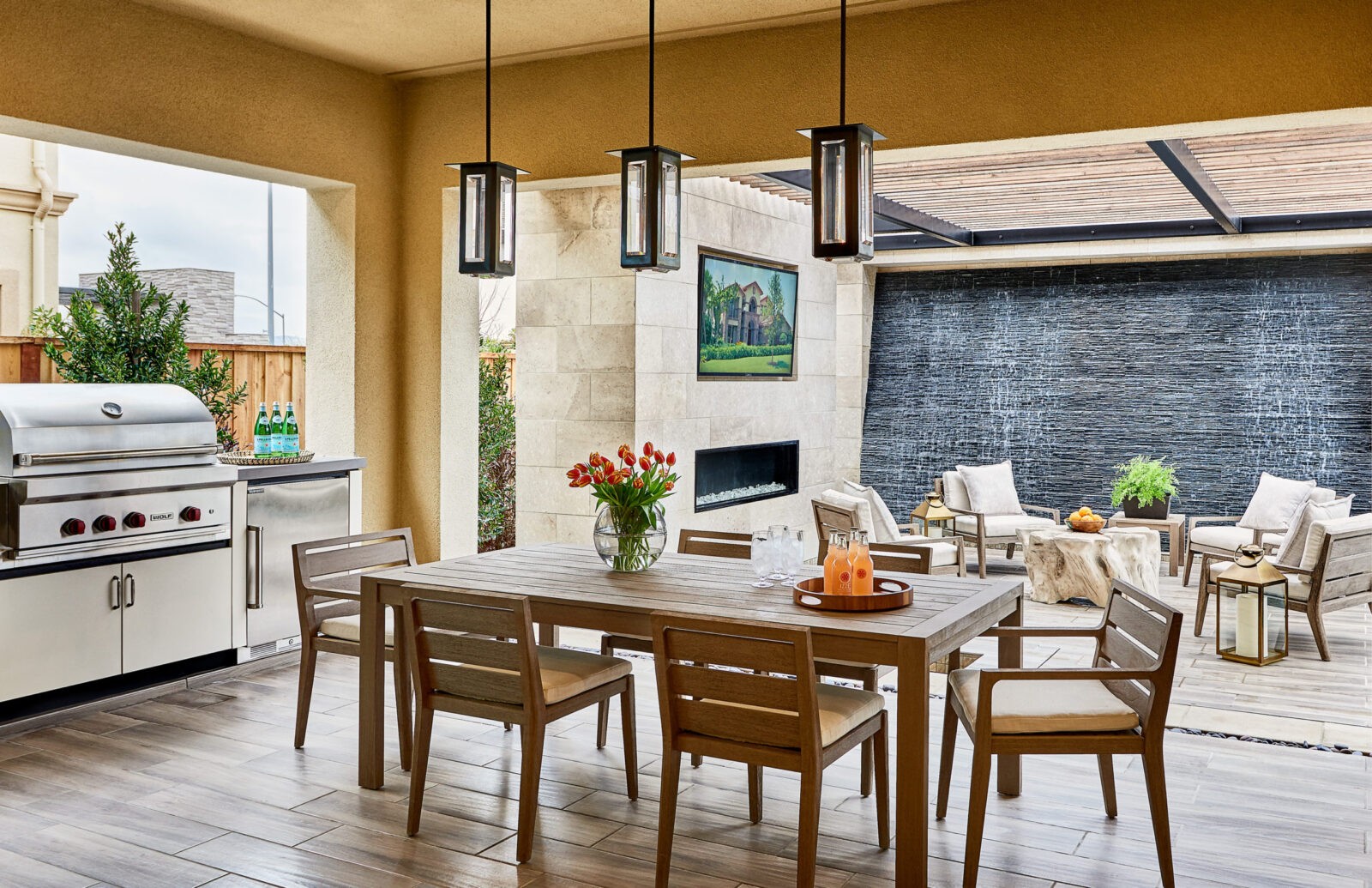 COVID-19 has leapfrogged many trends, but one of the most critical for our industry is the connection between wellness and design. As part of that movement, every material in our homes is becoming more and more sustain- able as we seek healthier materials, improve production techniques and design pieces to be durable, versatile and long-lasting in style as well as substance. We've seen Millennials learn to do "more with less" yet splurge on what they really want. At the same time we've gained the ability to work from home — and with it the power to reduce living expenses by moving to less expensive areas. Regardless of location, this is driving commercial interior de- signers to redefine housing by creating homes that give buyers and renters exactly what they want. And bottom line, these are homes that are sustainable, affordable and evergreen.