2022: A Hopeful New Beginning
Experts predict 2022 will bring stability.
By Camille Manaloto
As we ring in the new year, we are hopeful it brings stability. Last year we faced a frenzied market bringing with it the lowest interest rates in decades. Paired with the shipping crisis, economists worry inflation will be at its height in the near future. 
This year the market will continue to be feverish amid potentially higher interest rates. With job growth rising to almost pre-pandemic levels and homebuilders struggling to keep up with the pace of demand, some economists predict that the market will stay hot. 
Housing prices continue to skyrocket according to a Redfin report. The report stated that the median home sale price as of December 12 was up 14% YOY to $359,750, just below the all-time high from late November.
Bringing in Reinforcements
In an effort to curb inflation and cool down the market, the Federal Government will begin tapering bonds. According to CNBC, projections indicate that Fed officials see as many as three rate hikes coming in 2022, with two in the following year and two more in 2024.
Alex Thomas, Senior Research Analyst at John Burns Real Estate Consulting, predicts that interest rates will remain low throughout this year promoting affordability.
Recent 18% hikes to GSE and FHA loan limits for 2022 undoubtedly expand the number of homes available to qualified buyers," Thomas said. "We expect new home prices will grow mid-single digits in 2022 relative to 2021."
According to Market Watch, "​​Inflation has risen 5% in the 12 months ended in October to mark the fastest increase in 31 years."
Because of this steady climb, the Fed has decided to end the purchase of bond buying much earlier than previously stated. After months of blaming inflation on supply chain and labor shortages, the Fed recognizes that inflation is rising due to such low interest rates and is stepping in more aggressively. 
Single-Family Shift
For investors, the risk on return for single-family rentals is much lower than that of multifamily properties, therefore many investors have been taking advantage of the lower cap rate and shifting towards single-family rentals. 
Single-family construction is expected to rise 9.5%. According to Robert Dietz, Chief Economist for the National Association of Home Builders, "NAHB is forecasting a return to the long-run post-Great Recession trend in 2022 and 2023 with slower gains but construction levels that are approximately 25% higher than in 2019."
In her column, Odeta Kushi, Deputy Chief Economist at First American, also touches on single-family rentals and investors flocking towards those properties. 
"News of large institutional investors snapping up single-family homes underscored this summer's historically hot housing market," Kushi said. "Investors now own an estimated 2% of single-family rental housing units in the U.S., but investor activity varies significantly across markets."
Continued Instability
"With last year's unpredictable market behind us, we must remain optimistic about the future of our industry."
As inflation rises and the Fed's intervene, labor and supply chain shortages continue to plague the industry. Homebuilders have been forced to pivot in order to keep up with demand. Regardless of shorages, business has not decreased for homebuilders. Builders have seen an uptick in new construction that will continue this year. 
Thomas explains that demand will remain high. "Builders have secured permits for thousands of units that have not broken ground—what the Census refers to as 'authorized but not started.' These homes will materialize in 2022 and support our forecast of double-digit YOY growth for new home sales."
Because the increase of new construction is expected to grow substantially this year, so will job growth. Construction job openings dramatically increased at the end of last year to its highest rate since the NAHB started recording data in the early 2000s.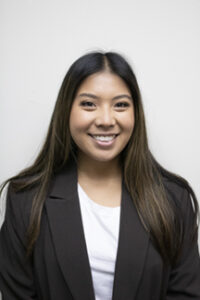 With last year's unpredictable market behind us, we must remain optimistic about the future of our industry. Job growth is expected to rise, inflation is set to drop and the market is predicted to stabilize. 
Thomas leaves us with, "Strong demand tailwinds indicate 2022 will be another strong year for housing, but data on incoming new home supply suggests it will be a far less frenzied market than 2021." 
Camille Manaloto is the Assistant Editor at Builder and Developer Magazine. She may be reached at camille@builder.media.