The 2022 Kitchen & Bath Industry Show Sets The Stage
Hot new products, educational programming and live networking are happening in Florida this February.
By Bill Darcy
The 2022 Kitchen & Bath Industry Show (KBIS) is right around the corner! Time to discover fresh design solutions, expand your network and fine-tune your expertise, February 8-10, 2022. 
KBIS is North America's largest trade show dedicated to all aspects of kitchen and bath design all while providing an inspiring, interactive platform that showcases the latest industry products, trends and technologies from hundreds of exhibitors.
"KBIS is not only a place for old friends and colleagues to have the chance to catch up, but also a chance for new faces to become part of this talented and inclusive community." – Suzie Williford, NKBA EVP & CSO
KBIS: More Diverse and Substantial
KBIS 2022, owned by the National Kitchen and Bath Association (NKBA), will cover over 380,500 NSF and feature an expected 450 exhibitors, including legacy brands like GE Appliances, Kohler and SKS. 
Additionally, more than 40 new exhibitors such as Lefroy Brooks and CopperSmith will be present in a variety of locations including the new ICFF Pavilion, the new Kickstarter area in the Discovery District and in the NKBA Global Connect German Pavilion. 
International reach of the show has expanded to include more than 85 global brands from Germany, Italy, Turkey, Spain, Taiwan, China, Mexico and Poland, showcasing unique and unusual products not typically found at the event.
"We are very much looking forward to getting the industry back together at the start of the new year," said Suzie Williford, NKBA EVP & CSO. "KBIS is not only a place for old friends and colleagues to have the chance to catch up, but also a chance
for new faces to become part of this talented and inclusive community."
COVID-19 has accelerated consumer interest in and adoption of key trends in their homes, such as integration of smart technology, multi-functional spaces and natural, nature-based designs. 
We've seen the pandemic have an effect across all sectors in our society and we're now starting to see how the change in human behaviors is shifting the way we design our homes. 
Consumers are more eager to embrace new technologies, innovative ways to provide multi-functional options to maximize their space to fit any occasion and are opting for surfaces and designs that make it easier to clean, as well as address health and wellness.
According to the NKBA 2022 Design Trends Report, new Millennial homeowners are looking to maximize their kitchen spaces, creating environments that are flexible and adaptable. 
Islands, for instance, are a mainstay feature, serving as meal prep areas, workstations, and dining tables, as well as the central entertaining area. With work from home and flexible work schedules on the rise, the ability to customize the home space for specific needs is sure to continue to grow in importance for homeowners.
Additionally, whole home integrated technology is a core requirement. Whether designing for integrated sound, lighting and heating and cooling systems or the inclusion of safety devices that detect leaks, connect security systems or simply allow for better at home A/V systems, design professionals are upping their game, collaborating with technology integrators and the systems that provide the solutions.
The desire for better indoor/outdoor flow has caused more full wall window systems products to come on the scene, as well as outdoor kitchen and living products allowing designers to introduce more natural light and access and egress areas connecting the indoors with the outside. See many of these lines at the KBIS Outdoor Living Pavilion. 
KBISNeXT™ Stage is all the buzz
KBISNeXT™ Stage is one of the most popular show destinations, featuring thought-provoking industry topics like the newest NKBA Design Trends as well as perennial favorites like the ever-popular Design Bites series.
"Each year the team brings forward compelling material and presenters, but for this show we've really dialed it up, including some very different and critical topics. All are sure to help attendees improve their businesses and maneuver our new reality. The KBISNeXT Stage is definitely a must-attend venue," Williford said. 
Shift Forward
This two-part session is designed to comprehensively understand societal shifts impacting our country today. A 45-minute presentation will set the table, giving panel participants a platform from which to dive into specific topics including how to drive business success and new opportunities through a better understanding of diversity and inclusion, demographic differences, the role of social commerce and more.
The Language of Luxury
This panel will deliver a solid set of takeaways that include how to find, engage and nurture the luxury client. Position and market yourself and your business to speak the language that attracts and develops the ultra-high end client base. The panel discussion will be kicked off with a special presentation by a leading luxury marketing consultant who will establish the foundation of the discussion. 
Responsible Design: Exploring the circular economy and how the K+B industry needs to adapt
The concept of designing for permanence and adopting regenerative design practices can feel overwhelming but is necessary. Join this panel of experts to learn adaptation strategies to build into your projects like the inclusion of upcycled and recycled products and components, managing water, reducing carbon footprints and selecting responsible products from manufacturers who are making a difference. 
Compound Interests: Designing for the generational divide
Multi-use, multi-family, multi-age. How to design for the generational divide in a time when fading generational wealth and polarizing design sensibilities are instilling different values. Identify what is important to each generation and how to bridge the gap.
Tech Point: The possibilities for total tech integration with leading tech experts
As the demand for technology solutions increases, learn from the experts about seamless tech integration. Whole home technology integrators identify the brands and products you need to know and understand, discussing how to incorporate them into residential kitchen and bath projects as well as how to position your business as a provider of the next wave of integrated technology components for the home. 
Awards and Recognitions
Four awards programs will be presented over the three days of the show.  
Together, we set the course for our industry. Trends are established. Products are launched. People are discovered. And businesses are fueled! KBIS is the place where the global residential design and construction community meets in-person and for the year ahead!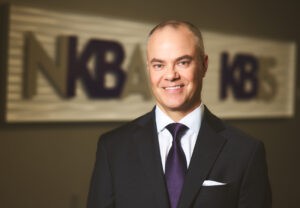 Bill Darcy is Chief Executive Officer of the National Kitchen and Bath Association.