21st Century Sustainability at Sterling Ranch
 A community for generations to come
By Hanna Heiss
Nestled in the Rocky Mountain foothills in the town of Littleton, Colorado, is Sterling Ranch Development Company's Sterling Ranch. At build out, the community will be home to 33,000 people, making Sterling Ranch one of the largest communities in Colorado. The mixed-use, master planned community by builders Dream Finders Homes, Lennar, Richmond America, TriPointe, Taylor Morrison, Pulte Homes and Meritage Homes, offers nine 21st Century Sustainable, Colorado themed villages.
Founded by Harold and Diane Smethill, both multi-generation Colorado natives, Sterling Ranch was brought to life as a legacy project for present and future generations to enjoy. Located southwest of the Denver metro area in the Rocky Mountain foothills near Chatfield Dam and reservoir, the area offers vast open spaces that the Smethills were blessed to have acquired as it aligned with their vision of what it truly means to live in Colorado. The community was inspired by the development company's core values of joy, gratitude, community, wellness, stewardship and innovation as well as 21st Century Sustainability.
At build out, Sterling Ranch will be home to more than 12,000 new residences across 3,400 acres of land. The nine community villages radiate outwards from an amenity-rich town center and grand civic gathering place. The flagship of the villages is Providence Village, offering Colorado design styles of Ranch, Foothills, Modern and Early Colorado. As the pioneer village, Providence Village sets the stage for the entire community, providing a glimpse of what is to come.
Located directly south of Providence Village is Ascent Village. Ascent Village provides easy access to the outdoors. Bordered on the west by Burns Park and interspersed with multiple pocket parks, a regional trail and a protected wildlife corridor, Ascent Village residents enjoy the best of Colorado living.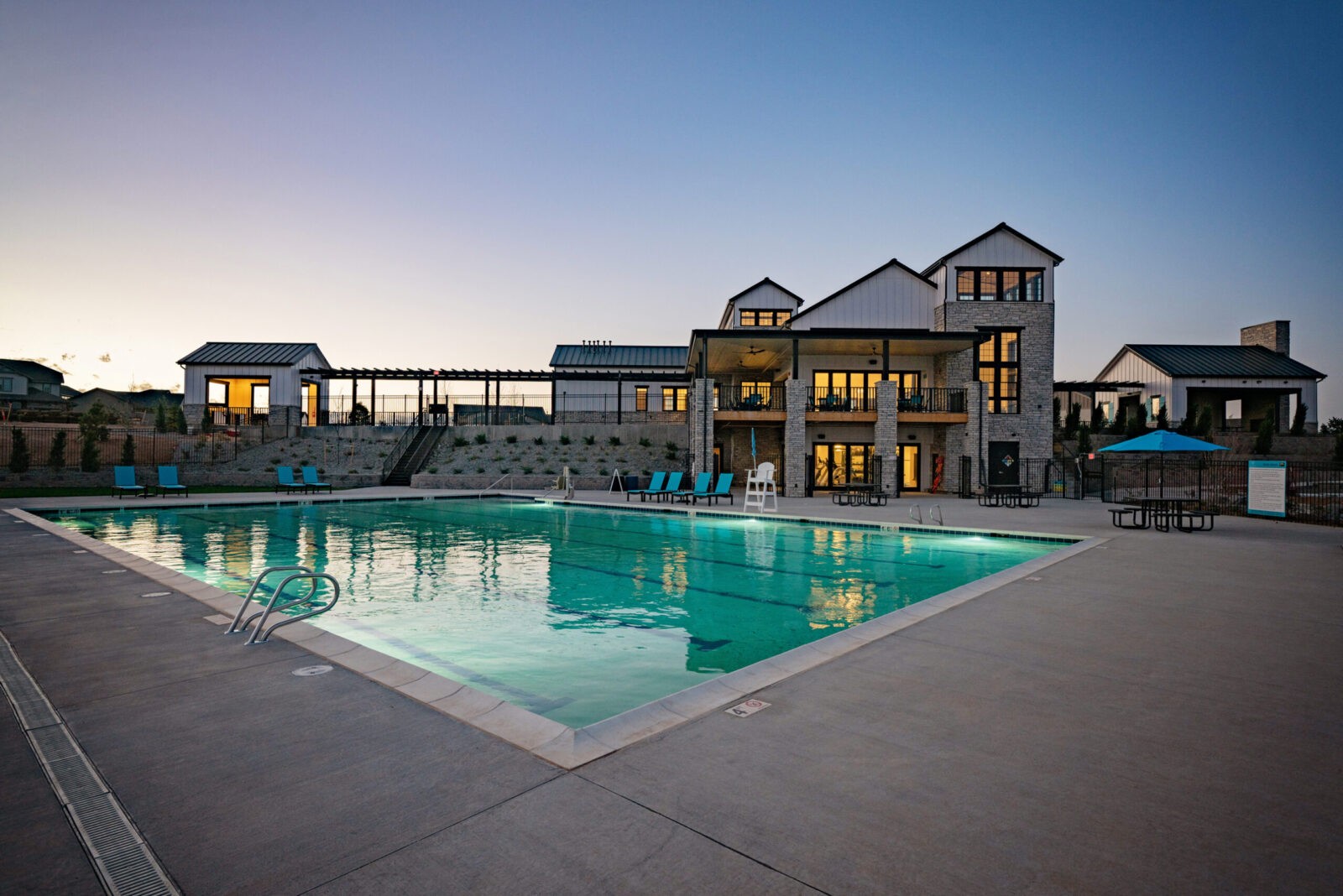 Anchoring Sterling Ranch along its southwestern edge, Prospect Village is the community's third unique village, featuring both single family and multi-family options in the architectural styles of nostalgic Ballpark, Early Colorado and Colorado Craftsman home designs interspersed with the character-drenched Colorado Mine and Modern Colorado designs.
With access to land this vast comes great responsibility. Sterling Ranch intends to honor the land by leaving the smallest footprint possible while living in harmony with nature. From groundbreak the community has been adamant about preserving any and all archeological items encountered. The community has 1,300 acres of open space and 30 miles of trails to preserve the ecosystem and help residents enjoy the outdoors. In accordance with their efforts, the community has been awarded the American Cultural Resource Association's National Industry Award for farsighted planning and protocols, which is the first time the award went to a private sector company and developer.
From the beginning, Sterling Ranch Development Company knew that developing a community of this scale would require a commitment to reduce our carbon footprint as much as possible, while encouraging residents and businesses to take part in this important focus. The development company is actively implementing an Energy Action Plan to realize their commitments to achieving 100% renewable electricity by 2030 and a carbon neutral energy supply by 2040.
Sterling Ranch Development Company knew they would have to bring water to Sterling Ranch as it wasn't available in the area. 40% of the community's water comes from rainwater and snowmelt. The rest of the water is supplied by the Dominion Water Sanitation District which manages community rainwater harvesting and is a member of the WISE Partnership, a regional water supply project of Colorado.
"The Energy Action Plan helps build on our sustainability successes. We want Sterling Ranch to reduce its carbon footprint without necessarily impacting the cost of housing or negatively impacting our residents," said Brock Smethill, President of Sterling Ranch Development Company.
With the Energy Action Plan in effect, every effort counts. Keeping sustainability in mind, Sterling Ranch is ENERGY STAR certified and has many green and sustainable features to offer. A few of the energy efficient features include intelligent street lights that automatically reduce to 50% brightness at 10 p.m. and completely turn off at dawn, access to local wind turbines, ENERGY STAR appliances, real-time utility monitoring, solar ready homes and electrical vehicle charging.
Sterling Ranch Development Company created a smart community full of smart homes. There are a variety of state-of-the-art tech solutions available in all Sterling Ranch homes. These solutions are meant to save money on utility bills, save time on daily chores, improve safety and security of the home and to help preserve the precious resources of water, gas and energy. Each home is also equipped with STEWARD, an all-in-one smart-home automation, home security and utilities monitoring system.
Initial planning began in 2001, taking until 2015 to get zoned, and construction began in 2016. Over 65 floor plans are offered and prices range from $500,000 to $1,200,000 with square footage ranging from 1,400 to 4,000. At build out, Sterling Ranch will be home to over 30,000 residents consisting of a variety of buyers including many millennials, generation x's and retired baby boomers.
Hanna Heiss is the Assistant Editor at Builder and Developer Magazine. She can be reached at hanna@builder.media