3 Things To Know About Smart Tech And The Multigenerational Home
Technology is only transformative if a home's interior design is equally smart
By Mary Cook
Trends come and go, but two—smart technology and multigenerational homes—are unlikely to wane anytime soon. Increasingly, Americans are relying on tech for everything in their homes, be it operating appliances or overseeing HVAC systems. At the same time, they are living with their adult children, grandkids, and elderly parents in record numbers, according a 2016 Pew Research Center analysis of U.S. census data.
Clearly, technology use creates its own issues, which make designing homes that accommodate the diverse requirements of its multigenerational residents challenging. Many designers think choosing state-of-the-art devices, concealing wayward cords and enhancing connectivity are the most critical issues to address, but these are merely the proverbial icing on the cake. Much deeper issues are at stake, and they start with basics such as layouts, electrical systems and lighting plans. These are features that are not nearly as sexy as the always-evolving devices and systems themselves, but must be addressed before technology can have a transformative impact on family life.
Through our work designing model home interiors, amenities and hospitality spaces around the country, we've identified three important points architects, builders and developers should keep in mind to embrace tech while respecting each generation's needs.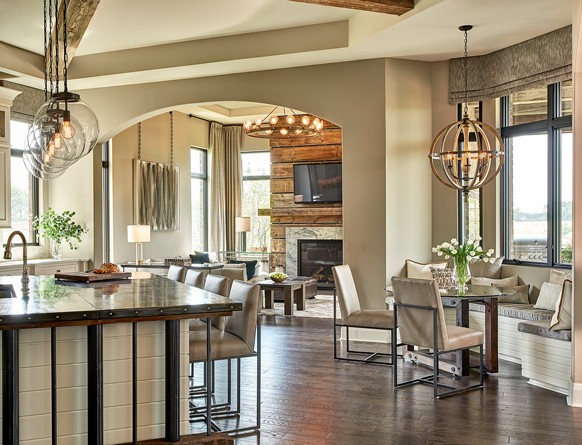 Understand The Trend And Its Implications For Interior Design
The economy has largely recovered from the depths of the Great Recession, which brought generations together under one roof in the first place. But the tendency for multiple generations to share homes—which now accounts for about 20 percent of all Americans—shows no signs of abating. With soaring housing prices, aging parents and the changing ethnic makeup of the nation—set to be a majority minority nation by 2044, notes Brookings—"the trend of multigenerational living looks like it's just getting started," predicts the National Association of Realtors.
In truth, our culture may just be returning to its roots. "This is the way people have always lived around the world," said John Graham, co-author of "All in the Family: A Practical Guide to Successful Multigenerational Living" in the New York Times. And it will be hastened by the fact that the Asian and Hispanic population is growing more rapidly than the white population, and those groups are more likely to live in multigenerational households, noted the Pew report.
All this means multigenerational living (and multigenerational interior design) is here to stay, in one form or another. And today, technology impacts everything about the design of our homes. Resolving these two trends, which are rarely considered together, makes "smart tech and the multigenerational home" the most pressing topic in the interior design of our homes, whether they are single-family or attached houses or apartments.
And for good reason: hurdles abound that can derail family life, ranging from conflicting lifestyle habits that involve the use of technology to the simple basics of how each generation accesses or responds to aesthetics. The generations have different wants and needs with regard to media consumption, lighting and screen time, as well as different styles when it comes to the basics, from how they turn on gadgets (manual switches or smartphones?) to how prominent a device should be in the home.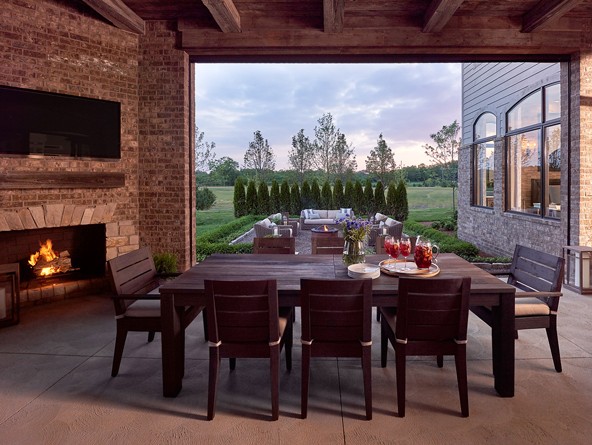 Create Floor Plans That Promote Privacy
Imagine working on a project for school or work with the TV or radio blasting in the background. Or entertaining guests without including every member of the household in the gathering? To be able to enjoy these activities, a home's sound, lighting and HVAC settings must be accommodating and adaptable enough to meet everyone in the family's needs.
More significantly, the activities themselves can't take place without spaces that shield family members who may be doing something else, be it studying or sleeping. In fact, everyone will have different lifestyle habits; conducting multiple activities in a home simultaneously requires astute space planning that affords families a variety of zones.
That means common areas where family members and their friends can engage with each other, and spaces that are quiet, well lit and shielded from the hustle and bustle of a busy household with several or many occupants for activities that take concentration and silence. For instance, for reading a 60-year-old needs lighting that is twice as bright as a 40-year old, and four times brighter than what a 20-year old requires, according to Lamps USA.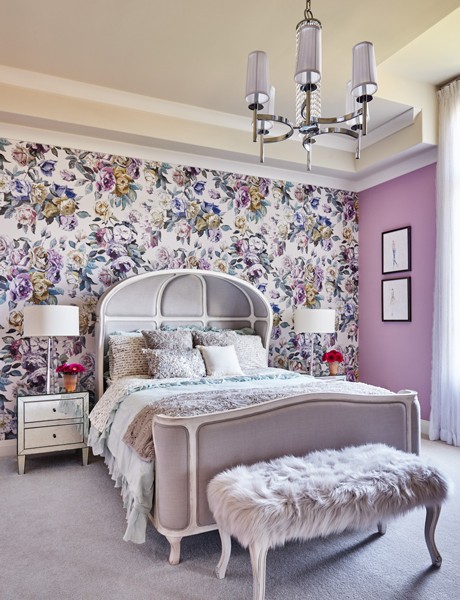 Design Spaces That Foster Flexibility
Every inch counts in a multigenerational home, which means spaces must not only do double- or triple-duty on a daily basis, they must be able to change with the times. The lower level in my home is a case in point; when we built it for our growing family 18 years ago, my husband and I kept it bright, airy and neutral, with only an enclosed bedroom and bathroom siphoning off space from an open area.  Since that time, that suite has been home to two nannies; two of our siblings; a couple who are missionaries and lived there for a year while starting a home for handicapped children; and currently our son's best friend, whose family moved before he finished high school. When he goes to college in the fall, we will retrofit the entire level with universal design features (which were not common to integrate in projects in 1999) in anticipation that my 86-year-old father may live with us soon.
My personal experience reinforces the fact that lighting, sound, HVAC and security systems should be easy to operate and accessible for members of every generation—whether they choose to use them manually or via remote-controlled apps. Also, tech-heavy areas in a home, such as kitchens, bathrooms and media centers, should be designed so systems can be updated easily. All should meet universal design standards that make them effective for every generation, notes Architect magazine. The National Institute of Building Sciences "Whole Building Design Guide" calls this Flexible Design (loose fit, long life), a principle that anticipates change and the necessary adaptations to extend a building's useful life and meet requirements necessitated by new systems or changing lifestyles. Ultimately, that means leaving enough space in these specific areas to change out fixtures and systems when necessary, and choosing the right smart technologies.
Mary Cook is the founder and principal of Mary Cook Associates (MCA), a full-service commercial interior design firm that focuses on the homebuilding and hospitality industries. She is nationally known for creating innovative environments targeted to market demands and designed to increase property value. She may be reached at www.marycook.com.