The 5 Closet Design Trends that Sell
Storage is the forgotten amenity, until it wows your customers; these are the trends you need to incorporate to win over buyers
By REBECCA NOCHECK
Closets: every home has them and homebuyers everywhere wish they could be better. Whether it's storing more clothes or doing double-duty as a dressing room, homebuyers want and expect more from their space. Here are five closet trends that are all about making life easier and satisfying homebuyers.
1. ADJUSTABILITY. Homebuyers want to be able to move their closet around to fit their needs. Whether it's adjusting a shelf to accommodate thick sweaters or lowering a hanging rod to reach clothes easily, homebuyers want more functionality from their shelving. And not only do they want to adjust their closet system, they want to keep adding accessories to it.
2. HIS AND HER CLOSETS. Homebuyers want to create perfect harmony with their significant other with a his and her closet. They are personalizing their space like men decking out their space with sports memorabilia, transforming their closet into a 'man cave'. Women are adding touches of glamour with chandeliers and wallpaper accents. If you are building one closet, divide the sides in the closet with a distinction in product design for a his side and a her side.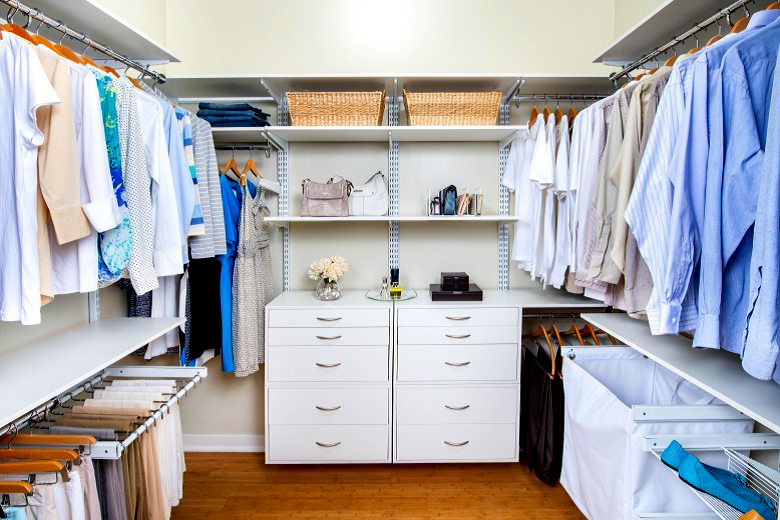 3. WHITE FINISHES. Homebuyers are having a moment right now with white finishes. They want bright white finishes to liven up their closets and highlight their wardrobe. Closets can easily become dark and closed off spaces, leading them to feel claustrophobic and uninviting. Instead, you can make closets feel light and bright and convey the modern and clean minimalist look that buyers love using the color white on walls, flooring, and other closet finishes.
4. DITCH THE DRESSER. Say goodbye to wasted space and hello to a minimalistic bedroom. Homebuyers everywhere are looking for ways to nix their dressers, and want drawers and open shelving in the closet to store their entire wardrobe. Homebuyers want their closet to be a one-stop-shop when it comes to getting dressed.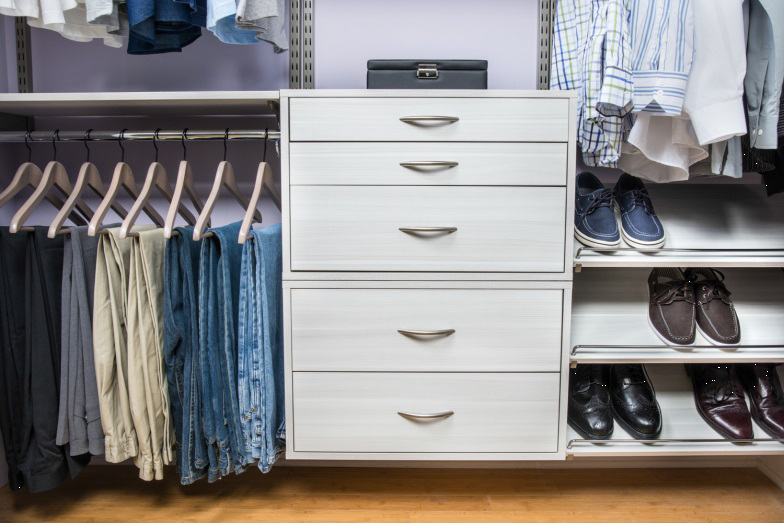 5. MAXIMIZING EVERY INCH OF SPACE. Homebuyers are no longer messing around with wasted space. They want to take advantage of every available space; after all, storage is a premium! Closets have nooks and crannies that were going to waste, but not anymore. Homebuyers are demanding shelving that maximizes space by going wall-to-wall. No wasted space! Home trends may come and go, but quality storage is here to stay. Finding the right storage system to accommodate your homebuyers' wants and needs can be quite the task but incorporating these five closet trends can make it easier and impress prospective buyers.
Rebecca Nocheck is the marketing coordinator for Oranized Living. She may be reached at rnocheck@organizedliving.com.