A Community Rich with Historic Worth
UCP, Inc. (NYSE:UCP) is a company who manages many roles. As a homebuilder and land developer, they made sure the East Garrison master-planned community excelled in every aspect.
Monterey County is known to be a unique county and a special one indeed. While one might find themselves gazing its breathtaking mountain views or amazing coastline, others just feel blessed by its near perfect climate. One thing is for sure, the area is a destination for tourists from all over the country, and deep in the midst of it, you'll find East Garrison. Having founded its subsidiary Benchmark Communities in 2010, UCP made it their mission to turn East Garrison into a desirable residential neighborhood. Since its beginnings, Benchmark Communities has been working to design, construct and build high-quality, single-family homes for a variety of lifestyles and budgets. East Garrison is one of those projects.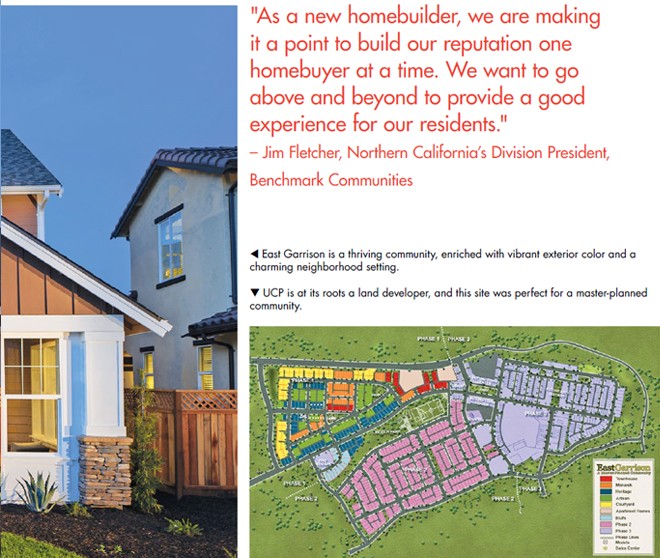 Designed with opportunities to live, play, explore and enjoy in a village-inspired setting, East Garrison's 244 acres include distinct neighborhoods of new homes within easy strolling distance of a planned town center. Lincoln Park, part of Phase I, will offer ball fields, picnic and barbecue areas. An Arts District will repurpose historic buildings into what guarantees to be a lively cultural asset for the entire area. Close by are all of the amenities that make the Monterey Peninsula a world-class destination.
The history behind East Garrison is something very valuable to Benchmark Communities and East Garrison. The land was once the East Garrison of Fort Ord, an Army Base from the late 19th Century, until 1994. "We wanted to preserve the history of East Garrison as much as possible. It's what makes the community unique and the residents appreciate that," said Jim Fletcher, President of Benchmark Communities' Northern California Division.
Fletcher said UCP, a publically traded company, is committed to the full East Garrison mixed-use community development concept as planned. "We're delivering on the original vision," he said. Fletcher told Builder and Developer magazine the massive project was approved by county supervisors in 2005 after years of public involvement. "We believe in the vision. We respect the site's history and it's potential for the future." Today, the community has a vibrant look to it, inspired by a proud legacy.
Something Fletcher found necessary to highlight was the significance of East Garrison's historical background and why it adds so much value to the community. In addition to preserving the historical assets East Garrison holds, Fletcher said UCP has also started considering ideas for how to honor the estimated 1 million troops who trained at Fort Ord, many of whom shipped out to war. East Garrison was first used in the Civil War era, housed Buffalo Soldiers as early as 1902, and hosted Gen. George S. Patt
on's famed Third Army.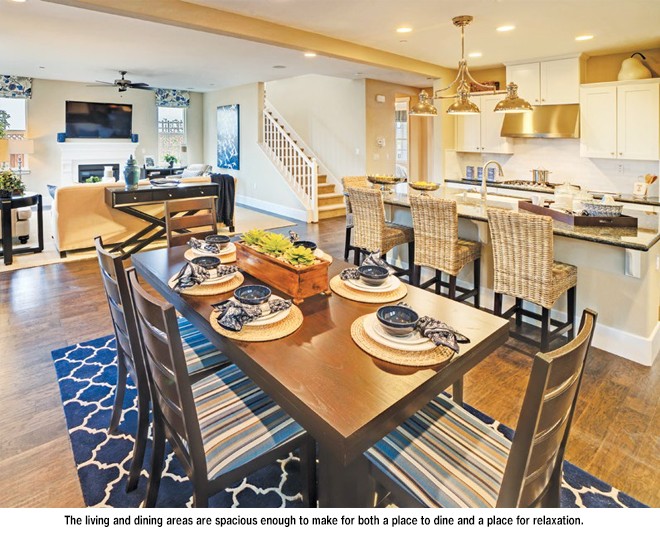 Aside from its historical benefits, one thing that Benchmark Communities is proud of is East Garrison's ability to provide its residents with a pleasing recreational environment within their neighborhood. The master plan for East Garrison includes eight neighborhood parks, so every home is within easy strolling distance of a place to play and relax. Lincoln Park is a magnificent 6.5 acre greenspace with amenities for leisure and sports. A baseball diamond, soccer field, clim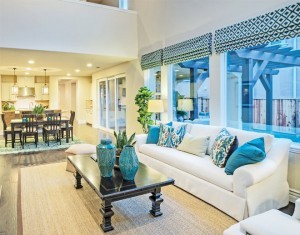 bing structure and tot lot are complemented with beautifully landscaped open space, trails, barbecue/ picnic areas and more. Two neighborhood parks are already underway: Eleanor Roosevelt Park features a gazebo and concert lawn. Cordell Hull Park is designed w
ith a basketball court, playground and grassy playfields.
The homes are spacious and make room for a multi-gen family or newly-wed.
For example, East Garrison's Monarch collection offers spacious, comfortable models at amazing prices. This collection of two-story single-family homes has the perfect balance of charm and comfort in three easyliving designs. It's ideal for homebuyers who are moving down, or homebuyers who are just starting out and looking for their first home. Monarch single-family homes range from 1,575 to 1,870 square feet, have 3.0 to 4.0 bedrooms and 2.5 to 3.0 bathrooms.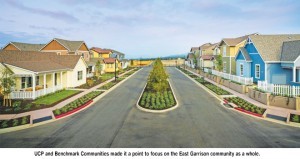 Then we have the creativity of the Artisan collection. This collection offers an inspired sensibility inside and out. Four plans serve up hand-crafted details that fit beautifully in this historic setting. With open living areas, versatile flex spaces and state of the art finishes, these models allow homebuyers to create a home that's perfectly suited to their needs.
The third collection, Heritage, has a traditional design look and features fine architectural styling—from shutters, to shin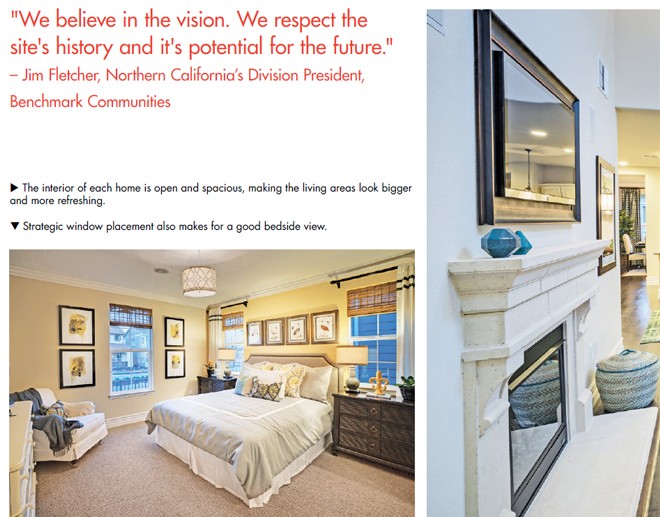 gles, to rafter tails and stone accents and large front porches. Flex spaces include options for extra bedrooms, dens – even detached private carriage units – perfect for big families and their guests or extended relatives. The homes are made to feel comfortable from day one and live beautifully for decades to come.
Through East Garrison, Benchmark Communities has demonstrated it is quite a unique builder whose practices set an example for the rest of the industry.
"Everyone in the greater community had a voice when it came to the development process, said Fletcher. We focus on improving every aspect of the community and its historical qualities." With builder confidence rising and an economy slowly but surely making a recovery, UCP will continue to show no sign of slowing down. The company is a fullfledged homebuilder through its subsidiary, Benchmark Communities.