A Luxury Living Lifestyle
Dedicated to building a sustainable community,The New Home Company produced Lambert Ranch in Irvine Calif., as a signature luxury housing option in the best-selling housing market in the U.S.
By Evan Lancaster
By anchoring an ideal location amongst the warm foothills of Irvine, Calif., The New Home Company had a vision to create one of Orange County's most highly-recognized and wellrespected master-planned communities in the state. The development of Lambert Ranch began in 2011 and was opened in April 2012. Since then, Lambert Ranch has quickly become a staple of luxury within the Southern California lifestyle.
Taking the opportunity to develop luxury housing options in the city of Irvine, Calif., TNHC has been instrumental as the architect of their own success. According to Larry Webb, partner and CEO of TNHC, the concept of Lambert Ranch reflected the values and lifestyle the home builder wanted to support in Orange County. Not only is Orange County one of California's largest counties, but also supports an exponentially budding real-estate market and is perfect for growing families. "We were able to secure the property through a variety of means, including our existing relationships, knowledge of the area and our long history of working with the local community," Webb explained. He added, "Irvine has been the best-selling market for new-home sales in the U.S. over the past two years, making this opportunity even more compelling for us."
Having claimed numerous Gold Nugget Awards and top honors as Grand Award winners for several projects within Lambert Ranch, including "Multi-generational Detached Housing over 3,500 square feet," at the 2012 Pacific Coast Builder Conference in San Francisco, Calif., it's only appropriate that Lambert Ranch receive the Annual Pubby Award for Builder & Developer magazine's 2012 "Community of the Year."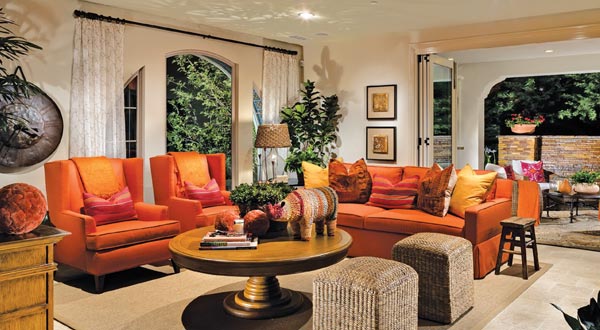 By combining aspects of luxury and individuality, TNHC developed Lambert Ranch with an elegance dedicated to capturing the essence and tranquil, coastal lifestyle of the surrounding area. With 169 homes total, Lambert Ranch offers nine, freshly designed floor plans in three distinct neighborhoods, with a variety of lifestyle choices suitable for each plan. Also, with the incorporation of three separate neighborhoods, Lambert Ranch was able to offer residents a unique blend of comfort, space and security.
The home builder used a forward-thinking approach to purposely develop an intelligent and innovative design aesthetically and structurally. Webb explained that all homes inside Lambert Ranch come designed with THNC's signature Life Space Design, an artistic mixture of architecture and interior design developed to ensure ideal living spaces. "Unique to Lambert Ranch's 169 residences are its Life Space options, designed to provide room for everyone on the family tree," Webb said. "The innovative compound estates, guest homes and private quarters make the community one of the most forward-looking developments in the country."
With floor plans ranging from 2,730 to 4,876 square feet, offering five to six bedrooms and five to six-and-one-half bathrooms, Lambert Ranch caters to individual lifestyle needs without sacrificing location or amenities. The first residence at Lambert Ranch, located in The Field, was awarded a 2012 Gold Nugget Award of Merit for "Single-Family Detached Home project."
Homes within The Field take advantage of spacious courtyards, offer boastful great rooms and each bedroom utilizes the privacy and convenience of an in-suite bathroom. The second and third neighborhoods inside Lambert Ranch are The Hill and The Grove, both Gold Nugget Grand Award Recipients for "Multi-Generational Detached Housing." These neighborhoods offer unmatched amenities through the use of a thoughtful design palette that allows for open areas and seamless interaction with the natural environment.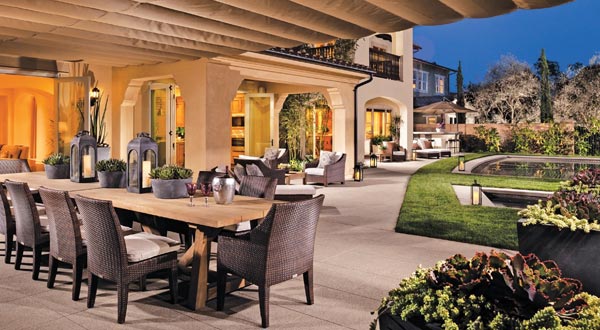 The Hill represents the ideal location on which it is perched, with homes starting at 4,273 squarefeet, families have the advantage of a bonus room and will always appreciate the spectacular views of the landscape.
The Grove took home TNHC's second Gold Nugget Grand Award for "Single-Family Detached Home over 3,500 square feet." With a tasteful and eclectic landscape design, Lambert Ranch's third residence holds the largest floor plan at 4,876 square feet and carries the option of a separate guest house, ideal for visiting family or children returning from college.
Creating different options for living has enabled Lambert Ranch to emphasize the connection to family, friends and neighbors. TNHC demonstrated what can be accomplished when intuitive concepts come together in harmony to create one cohesive unit. "Compound estates will give buyers the opportunity to buy adjacent homes, in a way that allows multi-generational living, space-sharing and seamless movement between residences," he said.
While each home at Lambert Ranch is dedicated to making each family's ideal lifestyle a reality, TNHC wanted to include the aspect of togetherness throughout the community, as well. Developed specifically for residents, The Ranch House is a 2,000 square-foot recreational center and gathering place allows residents to socialize and become acquainted with one another. Webb explained that the main goal was create a well-furnished setting to encourage new relationships and install a sense of unity within the gates at Lambert Ranch through parks and a dedication to preserving nature. "Each park and open space area in the community reflects Lambert's private and elevated sense of family-oriented living," he said. "Family-friendly in a safe, gated environment, with The Ranch House and community parks, neighborhood interaction is key to the lifestyle," Webb added.
Since April 2012, Lambert Ranch has closed 90 homes and TNHC plans to complete the community in 2013. According to Webb, the use of traditional marketing coupled with the fusion of digital marketing and social media have been a catalyst in the success of the community. In fact, by developing a tech-savvy web-based application helped fuel new home sales and showcase the concepts and values TNHC was incorporating, all at a moment's notice.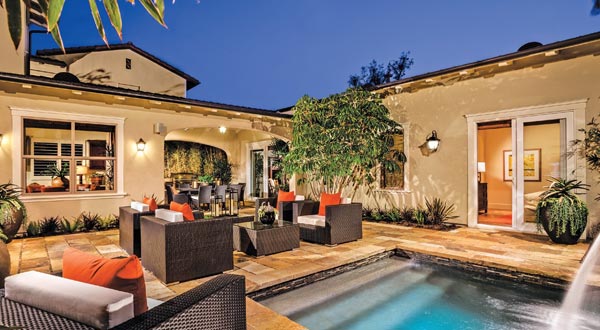 "Facebook has been very effective," Webb explained. "As has the development of the Lambert Ranch application, which hundreds of people have downloaded to learn about the community and all that it has to offer."
As recent economical factors have presented the majority of the market with less than ideal conditions to operate under, Webb explained that although conditions could have been better, he is impressed with the success and returns of Lambert Ranch. "The market has responded beyond our expectations. The sales pace has been brisk since the community opened in late April, with all homes selling as fast as they've been released," he said.
Moving into 2013, with plenty of momentum from a year of streamlined success, Webb was asked to highlight some new projects for homebuyers to be aware of in the months to come. He said that TNHC will be embarking on similar projects in both Southern and Northern California.
Having developed a fair sense of what it takes to be recognized as an award winning builder, Webb was asked to share some advice for builders who are working to achieve the credibility and reputation of a home builder as TNHC has demonstrated throughout the years — and executed with Lambert Ranch. "Have an understanding of the market in which homes are being built, and most importantly, understand what the buyers in the market desire in terms of floor plans, design and amenities," Webb said.
While TNHC has received a multitude of recognition for the excellent work within Lambert Ranch, it comes as no surprise that Webb was modest to accept "Community of the Year," but he explained that it is an accomplishment. "We are thrilled! We continue to enjoy great success with Lambert Ranch. Honors like this are a wonderful validation of the community's success. We could not be more proud," he stated.
Evan Lancaster is features editor of Builder and Developer magazine. He may be contacted at elancaster@penpubinc.com.