A Mid-year Look at Single Family Rentals (SFR)
Headwinds are here but the sector will persevere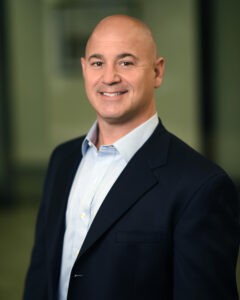 By Mark Wolf
The single family rental (SFR) sector has grown exponentially the past few years. An extraordinary amount of capital has been chasing deals and the attractive return-on-investment achievable as leasing of rental homes surged. With the pandemic further fueling demand, rental housing, including single-family homes, has proved an essential asset class. 
Consumers today continue to leave expensive crowded markets in search of more living space, sunshine and the lifestyle found within new SFR communities cropping up across the smile states. Yet despite all the new communities in the pipeline, and the institutional horsepower backing them, concerns have surfaced. 
Headwinds are here
On a macroeconomic level, the country is being impacted by a range of geopolitical and socio economic issues, supply chain disruptions, employment concerns, confusing mixed-messaging in the media and surging gas prices. We are also 13 years into a post Great Recession recovery and the debt markets are officially a mess. 
In early 2022, inflation hit a high not witnessed since the 1980s, and it continues to climb unabated. The Federal Reserve has begun initiating a series of rate hikes in an attempt to engineer a soft landing. With the first hike instated in March, shock has begun to ripple through the real estate industry and hitting consumers hard. All these factors combined have many unnerved about where things are heading.
The role of the for-sale sector in SFR demand
The for-sale home marketplace impacts what happens with single-family rentals and today we are at a two-year low for homeownership sentiment. It's become harder and harder for buyers, specifically first-timers, to penetrate the market. With rates up 100 basis points (at the time of this article being written), rising interest rates have made the already challenging homeownership proposition impossible for many. While low inventory and bidding wars still plague coastal and some top metro markets, a new trend is emerging. With homes now 40% more expensive from an interest rate perspective than they were just a few months ago, new home purchase cancellations are on the rise. It's likely builders will eventually face a backlog of products. A likely outcome will be the sale of this extra inventory to rental operators who will convert the homes to single-family rentals. 
These challenging for-sale dynamics simply drive up demand for single-family rentals. The would-be homebuyers currently priced out of ownership still seek the lifestyle of a detached home, especially those in well amenitized communities. And, in many cases, it makes better financial sense to rent in today's market because owning a home is simply too expensive.
The long-term prospects of SFR
While demand for single-family rentals isn't likely to wane anytime soon, the sector faces issues. It's incredibly overheated and, unfortunately, due for a reckoning. The sheer volume of players and capital seeking opportunities isn't sustainable. Neither are some of the SFR business plans or community investment strategies over the long term. Participants delivering quality homes within contiguous communities that are well amenitized and managed onsite, and who are engaged in longer-term hold strategies, are in a much better position to successfully ride out any market adjustments. Others may not be so lucky.
From an asset perspective, the quality and care of the homes, as well as the location of individual communities, will directly impact their long-term success. Shorter term players typically don't invest as much in new construction quality, and, in many cases, in onsite management. These decisions negatively impact an asset's value over time. Additionally, communities being built in tertiary markets, away from job centers, will face distress more quickly. Location has, and always will, matter in the business of real estate.
Rest assured, however, the ultimate prospects for SFR are not doom-and-gloom. Even with an industry adjustment upon us, single-family rentals are here to stay. The fundamentals behind them remain strong. Some dislocation will occur and some SFR players will exit the sector. However, as the dust settles, the leading SFR participants will prioritize what they always have: location, quality, amenities and management of contiguous single-family rental communities. Expect these communities to thrive in core markets in the southwest, the southeast and Texas, where populations are growing, and renters are seeking better housing options. 
Mark Wolf is Founder and CEO of AHV Communities, a San Antonio-based pioneer and leader in master-planned single-family rental home communities. Visit www.AHVCommunities.com, contact Mark Wolf at mwolf@ahvcommunities.com.