Builder Profile: Trumark Homes | A Prime Position for Growth
After being acquired by Daiwa Homes, Trumark Homes is in pursuit of growth beyond California in other Western submarkets.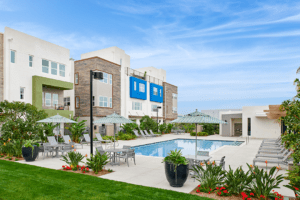 Trumark Companies is California's award-winning real estate developer built on a legacy of industry innovation. Exemplifying a true testament to premium homebuilding, the company is no stranger to breaking into new territories to deliver a lineup of living experiences that meet the needs of a diverse population of homebuyers today. Trumark has developed more than 8,000 residential lots in the state of California since its founding in 1988.
Recognized as Builder and Developer's 2019 Developer of the Year, Trumark announced the final home closing in its 806-home master planned community of Wallis Ranch in Dublin, California in late 2019. The final closing represents the complete close-out of the highly-amenitized master plan, which was named Master Planned Community of the Year by the National Association of Home Builders (NAHB).
In October 2019, the developer also announced its first-ever age-qualified community, Origin at The Collective in Manteca, California. Origin is one of three distinct neighborhoods within The Collective, a new gated master-planned community consisting of 490 single-family homes developed by sister company, Trumark Communities. Origin includes 59 modern single-family homes that incorporates the company's new TruLiving designs that are specifically tailored to the target demographic.
Most recently, Trumark Companies secured a significant entity investment from Daiwa House USA Inc., a wholly owned subsidiary of Japan-based Daiwa House Industry Co. Daiwa House will acquire 60 percent of the equity interest in Trumark and will commit to make additional capital contributions as funding to further develop Trumark's business. Under the new agreement Trumark's co-founding principals, Michael Maples and Gregg Nelson, retain their current roles as part owners and will lead the company as co-CEOs.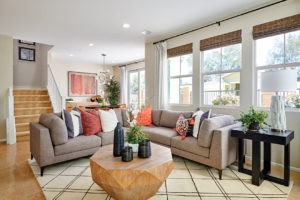 "Our new status with Daiwa House is a massive boost to Trumark's business and positions us for exponential growth," said Maples. "Together we've created a powerful engine for expansion by combining the operating expertise of the Trumark Companies' teams with financial resources equal to the largest homebuilders in the nation." Trumark and Daiwa House are aligned in the pursuit of growth through Trumark's home-building, master-planned communities, age-qualified, urban, commercial and mixed-use divisions. The new structure with Daiwa House enables Trumark to pursue growth initiatives beyond California in other Western submarkets and expand its internal team and leadership within the homebuilding industry.
"Our core values are aligned in that Trumark and Daiwa House are both committed to building homes that enhance people's lives."
For more information, visit trumarkhomes.com