Woodside Homes demonstrates a forward-thinking approach to improving home sales and homebuyer experiences, through new marketing techniques and product designs.
By Evan Lancaster
It's no secret the most recent economic crisis left many aspects of the housing market in dire need of repair with no signs of recovery in sight. Many homebuilders were faced with a choice: continue on a trek toward survival or maintain a solid business model and start from the ground floor. Now, as economy recovery becomes the clear focus of an entire nation, those that survived the modern depression era emerge with newfound stability and a plethora of knowledge to help rebuild a housing market that virtually collapsed upon the foundation on which it was built.
Utah-based homebuilder and land developer, Woodside Homes is a clear-cut example of a homebuilder that was greatly affected by the housing crash, but has become instrumental in demonstrating what it takes to overcome challenges. For overcoming challenges and their strong commitment to staying alive, we have named Woodside Homes our 2012 "Developer of the Year."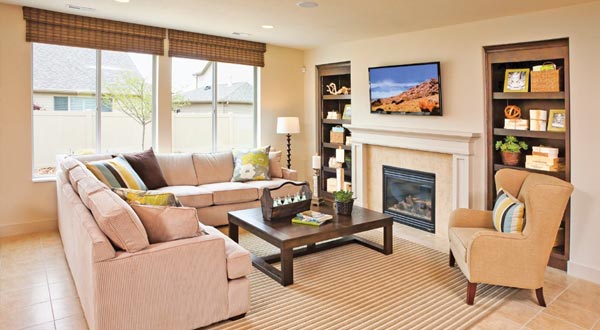 Founded in 1977, Woodside specializes in innovative single and multifamily home design within the entry and move-up level markets. According to Joel Shine, president and CEO of Woodside Homes, finding a strategy for success was the main goal after the economic downturn. Shine explained that although the economy presented less than ideal conditions to operate business under, Woodside's goal became to provide an improved homebuyer experience and execute a business model that would reinvigorate Woodside's design and building processes as well. By introducing "Better by Design", a focal point of all Woodside products, developed to define each home's true value, compared to the market competition, Woodside was able to solidify investments and move forward into positive returns.
Woodside's incorporation of "Better by Design" in early 2011 helped reshape several aspects of the company, including marketing techniques and improved homebuyer experiences. "Better by Design" provides high-quality craftsmanship, money-saving energy efficiency and opportunity for homebuyers to personalize their home with a design palette that suits their lifestyle needs. Operationally, new home designs and a positive buying experience have been keys to Woodside's success. Woodside's Chief Marketing Officer Jay Moss noted, "With our new home designs and our distinctive buying process that gives homebuyers the flexibility to select personal design options in the sales office without the need to go to a design center, we have had a dramatic increase in sales."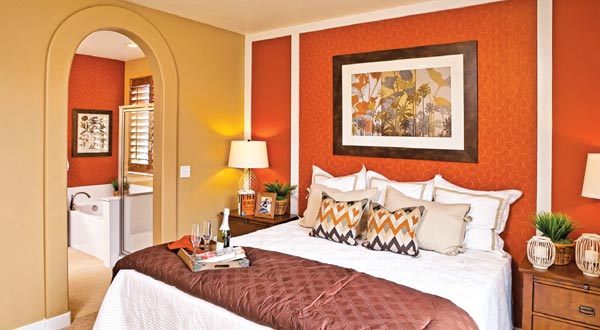 By maintaining a constant goal of bringing Woodside out of the home building rubble, Shine said the team was able to develop an approach that included a combination of parallel and sequential business strategies, which proved beneficial to the homebuilder and the perspective homebuyer simultaneously. "Exiting bankruptcy [and] at all times we needed to keep building good homes at a good price, at a good cost and generate cash flow and create a good customer experience," Shine said. He added, "That [process] needed to keep going in an unbroken chain; we did that before, during and after the bankruptcy." During the peak of the housing crash, it was critical for Woodside to assemble a team of motivated and knowledgeable individuals to maintain a steady pace toward recovery and recapitalization. In 2010, as Woodside emerged from bankruptcy, seemingly more aware and eager to meet market challenges and not only improve the value of each home built, but to reaffirm the value of Woodside — as a whole.
"When we restructured in 2010, management was tasked to develop a solution that maximizes the long-term value of the company," Shine explained. "The newly reorganized Woodside had the advantage of an independent board of directors with over 120 years of combined real estate and home building experience, and a very experienced and accomplished team of employees."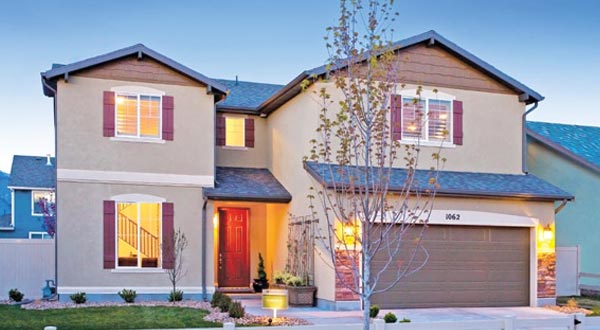 As a private builder and land developer, Woodside's success over the past few year mimics the character of a large public homebuilder. "We obtained about $75 million in equity from our largest and most sophisticated shareholder. We also refinanced our existing debt," Shine added. "We have several equity investors as our largest shareholders and even though we have acquired more than 35 projects in the last 18 months, they expect us to aquire at an even greater pace moving forward," Shine explained.
Since 2010, Woodside has demonstrated a true dedication to improving home sales and ensuring customer satisfaction. As a contender in some of the nation's most recognized housing markets, Woodside has closed over 2,000 homes and was able to lift out of debt by capturing the momentum of the rebounding housing market. In order to symbolize exactly what Woodside's main goals were through this transitional period, Shine explained Woodside instituted a well-known and frequently practiced company philosophy. This philosophy helped motivate the staff and encourage a specific business model that encompassed the role Woodside would assume in the open market. "Our main motto running this company is 'look public, act private, and make money,'" Shine said. Now, As one of America's top private home builders, Woodside Homes has approximately 200 employees and has built over 28,000 new homes in Arizona, California, Florida, Maryland, Minnesota, Nevada, Texas, Utah and Virginia.
Following a well-designed checklist of goals, Woodside is a true example of survival. Not only did Woodside decide to improve its business model to stay afloat in a sea of foreclosure and debt, but made changes across the board to ensure that their home buying experience remained second to none. By successfully adapting to the changing environment over the last few years, Woodside prepares for the year to come and plans to meet the new challenges with a forward-thinking approach to building communities and providing excellence in housing nationwide.
Moving into 2013, Woodside plans to keep building and developing communities, as they have in the past. Shine explained that he foresees a good amount of potential growth and remains optimistic for the year ahead. "Were going to open about 40 new communities, we're on a pretty good growth trajectory. And our plan is to grow anywhere from 20-50 percent a year, as the market warrants," he said.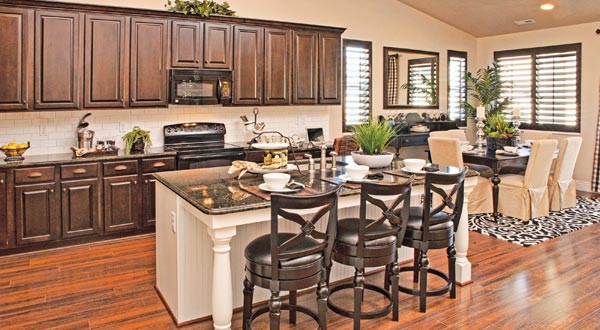 However, although the market will eventually dictate the success of individual projects in the long term, Shine explained that Woodside will continue to pursue new innovative marketing techniques, improve homebuyer experiences and remain aware of all current market trends. "As the market grows and as employment in the markets we want to build in grows and as the other macroeconomic drivers make expanding our presence in housing the right thing to do, we will continue to grow."
Lastly, Shine added that having received recognition from Builder & Developer magazine as "Developer of the Year," is a wonderful accomplishment, but credits his team, his investors and Woodside as a whole. "Like anybody else, in many ways the most important recognition is the recognition of your peers. We're all flattered, I am just one part of the puzzle here," he said. "I may be the one in front that gets attention, but as good of a job I think my team does in the corporate office, the money is generated in the division and our seven division presidents should enjoy just as much of the kudos that are to be had."
Evan Lancaster is features editor of Builder and Developer magazine. He may be contacted at elancaster@penpubinc.com.