Acadia Homes & Neighborhoods Advances Green Building Efforts
Acadia Homes & Neighborhoods has ranked in Atlanta Business Chronicle's Top 10 builders
Founded on principles of integrity, quality, and an unyielding devotion to customer services, Acadia Homes & Neighborhoods continues to deliver affordable and luxurious homes throughout metropolitan Atlanta counties since the company's inception in 2010.
Although it has only had a five year presence in the housing industry, Acadia has already made quite the name for itself in Atlanta, Ga.'s housing market. For three years, Acadia has ranked among Atlanta's top homebuilders in the Atlanta Business Chronicle and has been placed alongside nationally renowned builders such as Ryland Homes and D.R. Horton, both of whom have been in the industry for decades.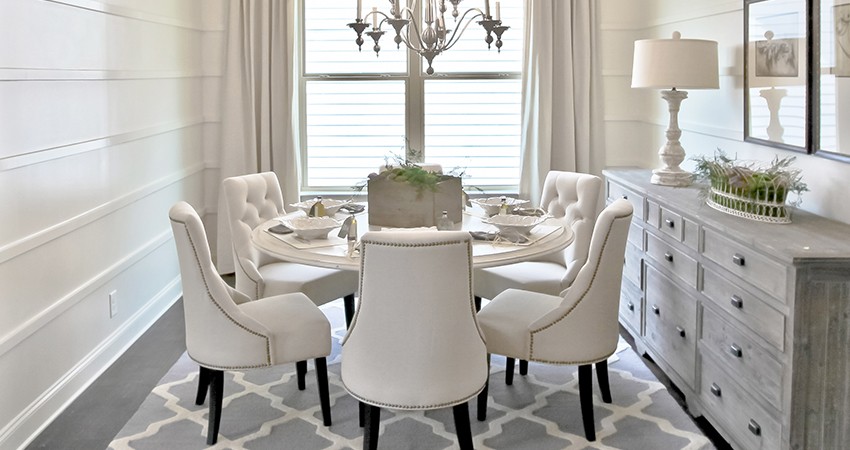 "2015 marks our fifth year of business. It's quite astounding that for three of those five years, we've made Atlanta Business Chronicle's Top 10. That tells us that we're doing something very right," said Gregg Goldenberg, co-founder, president, & CEO of Acadia Homes & Neighborhoods.
Other accolades Acadia has garnered consist of several award-winning building designs from the Sales & Marketing Council of the Greater Atlanta Home Builders Association, and other awards from industry-specific professional organizations such as GuildQuality and 2-10 Homebuyers Warranty® for providing an excellent home buying experience.
"By keeping our focus where it should be—on our future homeowners—we win every time. We are particularly excited to see what the coming year will hold as we make a push toward continuous improvement," said Goldenberg.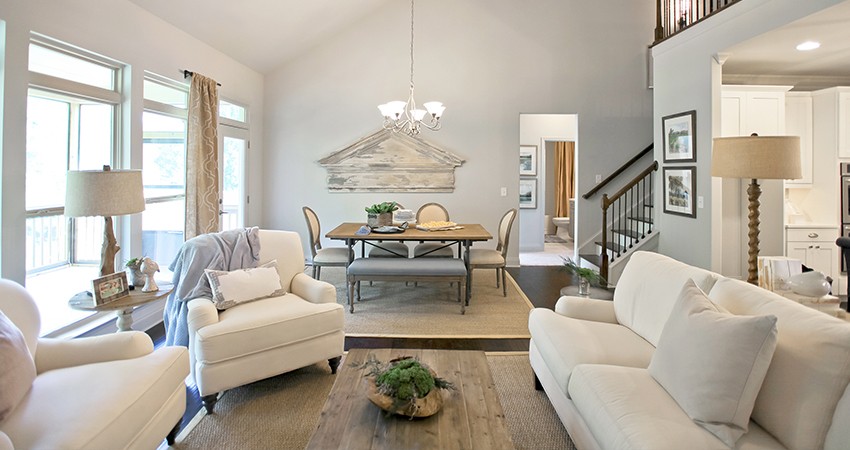 Most recently, Acadia launched their Performance Plus program for homes in six of their communities that guarantee energy-efficiency through an emphasis on healthier air and insulation with efficiency, and bestowing homeowners with a peace of mind.
Through quality craftsmanship and high performance HVAC systems, Acadia ensures that homes contain a measurably cleaner air environment for buyers to live in. Homes are also rated through the HERS® Index, where an average Acadia home scores a 75 or better by using environmentally friendly building materials and utilizing the best and most efficient construction methods available. With a home that is 15 percent more efficient than the standard code requires, buyers can be rest assured knowing that their utility bills with remain relatively low without the sacrifice of comfort or efficiency. Other features that help homes achieve a low HERS score include ENERGY STAR® appliances throughout the home, upgraded R-38 insulation in the attic, TechShield on the roof, and low-flow toilets. In townhome communities, Acadia offers high efficiency heat pumps and panelized walls that reduce wood waste; also, most of the carpet and pad is derived from recycled products.
"To launch Performance Plus, we've partnered with Atlanta-based Ensign Building Solutions—a building science company that specializes in home energy efficiency and indoor air quality," explained Michael Rosenberg, COO for Acadia Homes & Neighborhoods. "As a company, we are constantly seeking new ways to build better homes for the good of our homebuyers. It's not enough to simply build a beautiful home anymore."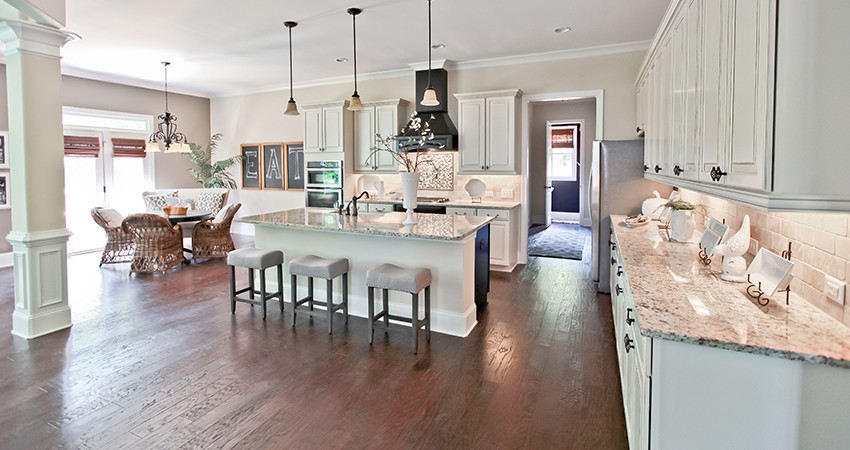 Acadia offers homes that include more comfort, cleaner air, an increase in energy efficiency, and an overall improved durability in comparison to homes not built with energy efficient endeavors with their Performance Plus program.
Acadia hits the Atlanta homebuyers demographic through single family homes, active adult communities, and townhome communities that range from the low $200s to the $700s.
The commitment to building homes and satisfying the way people choose to live today—specifically in the Atlanta metro area—is evident in Acadia's newest community, Enclave at Wills Park. The community is within close proximity to new and exciting developments in the Alpharetta area, such as Avalon, a sustainably designed, 86-acre development boasting more than 500,000-square-feet; the development consists of retail, premium theater, full-service hotel, office park, and a multitude of fine dining options for residents to enjoy.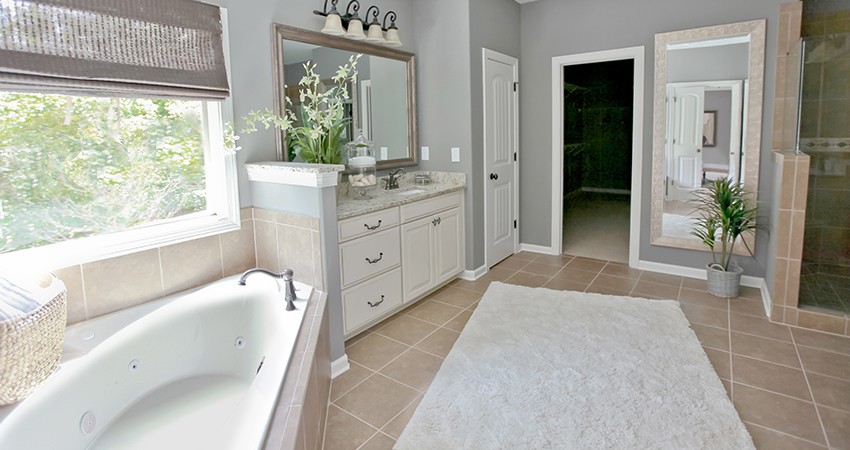 In early October the first model home for Enclave at Wills park debuted, featuring Acadia's Rutland floor plan that is comprised of five bedrooms, four bathrooms, one half bathroom, a spacious gourmet kitchen that opens up to the breakfast area and family room, a formal dining room, upstairs laundry room, and an owner's retreat with sitting room and walk-in closets. The model home also features an optional third story that provides space for a media room and private guest quarters if prospective buyers need more space.
To attract the Alpharetta homebuyers, the interior design includes features that are authentic and reflective of the community. For example, the dining room features shiplap paneling, a fireplace flanked by built-in bookcases, and a modern/rustic blend of furnishings. The master bedroom features transitional case goods, use of wood and chrome, and luxury paneling and sconces at the bedside to create a 'city retreat' atmosphere buyers will love.
"Although the majority of buyers in this area are families and empty nesters, there is a distinct chic city dweller vibe throughout much of Alpharetta—particularly near Avalon, which is a little over a mile and a half away from Enclave at Wills Park," noted Tanaya Williams, owner of Parlay Interiors, the community's model home interior designer. "By combining that feel with a sense of the South that is so synonymous with this suburban area, I developed a rich, luxe rustic décor infusing shades of gray, earth tones, white, and black with elements like weathered wood, embossed leather, and metal."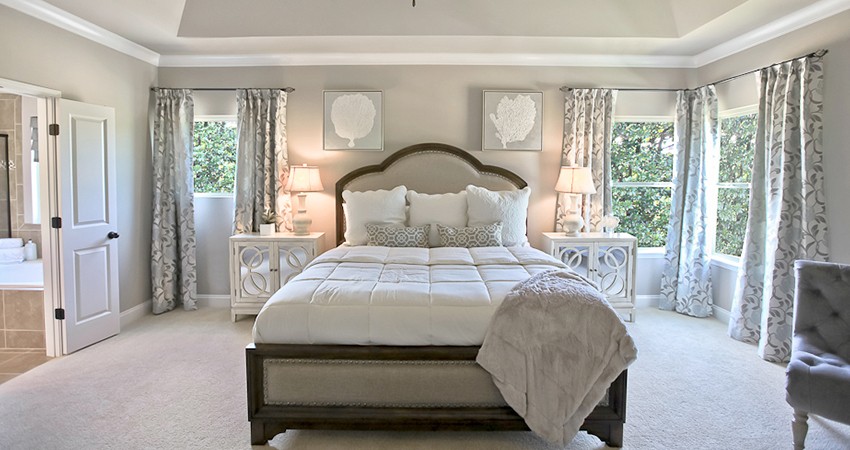 The city of Alpharetta is a desirable area for buyers and is doing well in rankings, too. In 2009 the city ranked #1 on Forbes list of "Best Places to Move" and in 2012 ranked #7 on their list of "Friendliest Cities in the U.S." And just last year Acadia Homes & Neighborhoods launched their innovative "Design Gallery" to facilitate the daunting task of designing homes. The gallery features a series of zones set to inspire the buyer, designed to meet the tastes of even the most eclectic buyers.
With an impressive reputation in merely five years that is has been in operation, Acadia Homes & Neighborhoods will continue to cultivate the Atlanta metro area with energy efficient homes and communities that appeal to Atlanta's homebuyers. "We have listened to what the market is asking for, and have shifted a great deal of our focus to upscale townhome communities in some of Atlanta's most desirable neighborhoods," noted Goldenberg. Currently Acadia has 14 communities open throughout Atlanta, with another five currently in their closeout phase.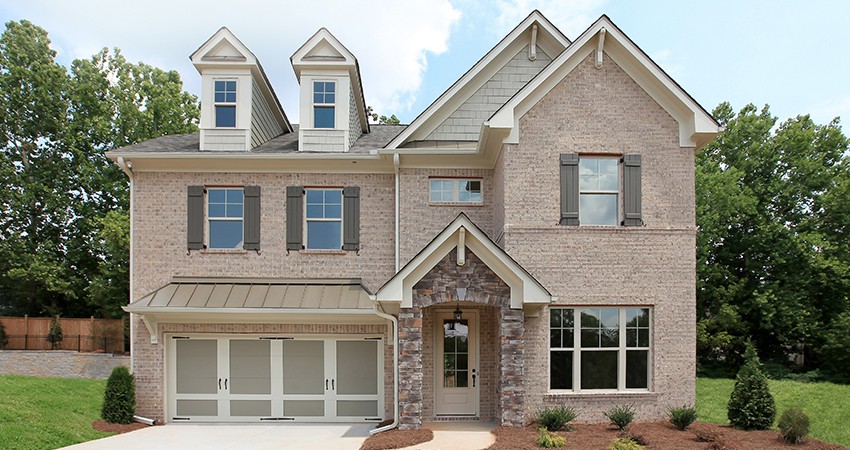 Green Features:
Homes achieve a low HERS score through ENERGY STAR® appliances, upgraded R-38 insulation in the attic, TechShield on the roof, and low-flow toilets and in townhomes high efficiency heat pumps, panelized walls that reduce wood waste and carpet and pads derived from recycled products
Sergio Flores is an Assistant Editor for Builder and Developer magazine. He may be reached at sergio@penpubinc.com.