Active Aging at Avenida Palm Desert
Avenida Palm Desert: built around wellness and designed to self-empower
By Yvonne Nguyen 
Avenida Partners opened in 2012 and has completed fourteen projects across the country, comprising over 2,000 units and 2 million square feet of living and social spaces. Avenida Partners specializes in the development of award-winning active adult communities to provide a home and community that promotes a healthy, active and engaged lifestyle. Each community is thoughtfully designed, expertly constructed and professionally managed by a dedicated team of industry professionals.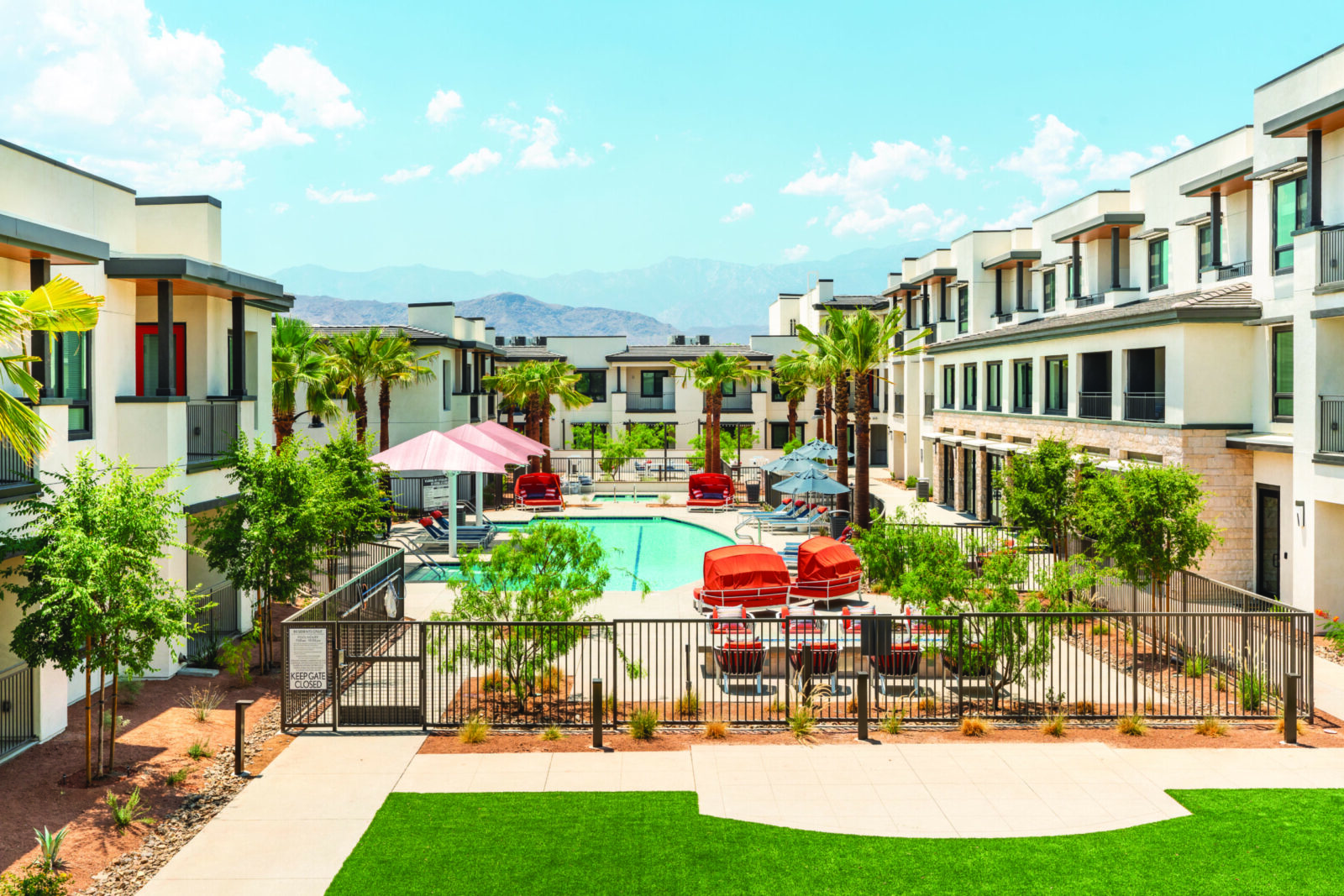 Avenida Palm Desert is a community of 161 apartments located in Palm Desert, Calif. curated for active adults looking to live independently, while staying involved in a tight-knit community. 
Development for Avenida Palm Desert started in January of 2019, with the development opening in May of 2021. The location, Palm Desert, was carefully selected due to it already being a naturally occurring retirement community given the large percentage of seniors aged 55+. The community is adjacent to restaurants, shopping centers and plenty of entertainment venues to provide residents with activities in their immediate neighborhood.
The community was designed with the early 1950s in mind. With a fresh and modern take on the mid-century modern style, the designers hoped to evoke a sense of nostalgia from the residents' early years. 
Given the provincial nature of the local marketplace, Avenida Partners selected local companies familiar with the landscape of the desert as partners to help develop the community. With a team of architectural designers from KTGY, landscape designers from Summers Murphy and Partners, interior designers from CDC Designs and civil engineers from MSA Consulting, they created an enriched and involved community for active adults. 
Avenida Palm Desert offers residents a choice of five primary floorplans, with one bedroom apartments ranging from 765 to 893 square feet and two bedroom apartments ranging from 934 to 1,185 square feet. Prices for each unit are priced between $2,555 and $3,480. Prices are determined by local comparables, site-specific benefits and a robust offering of interior and exterior amenity spaces.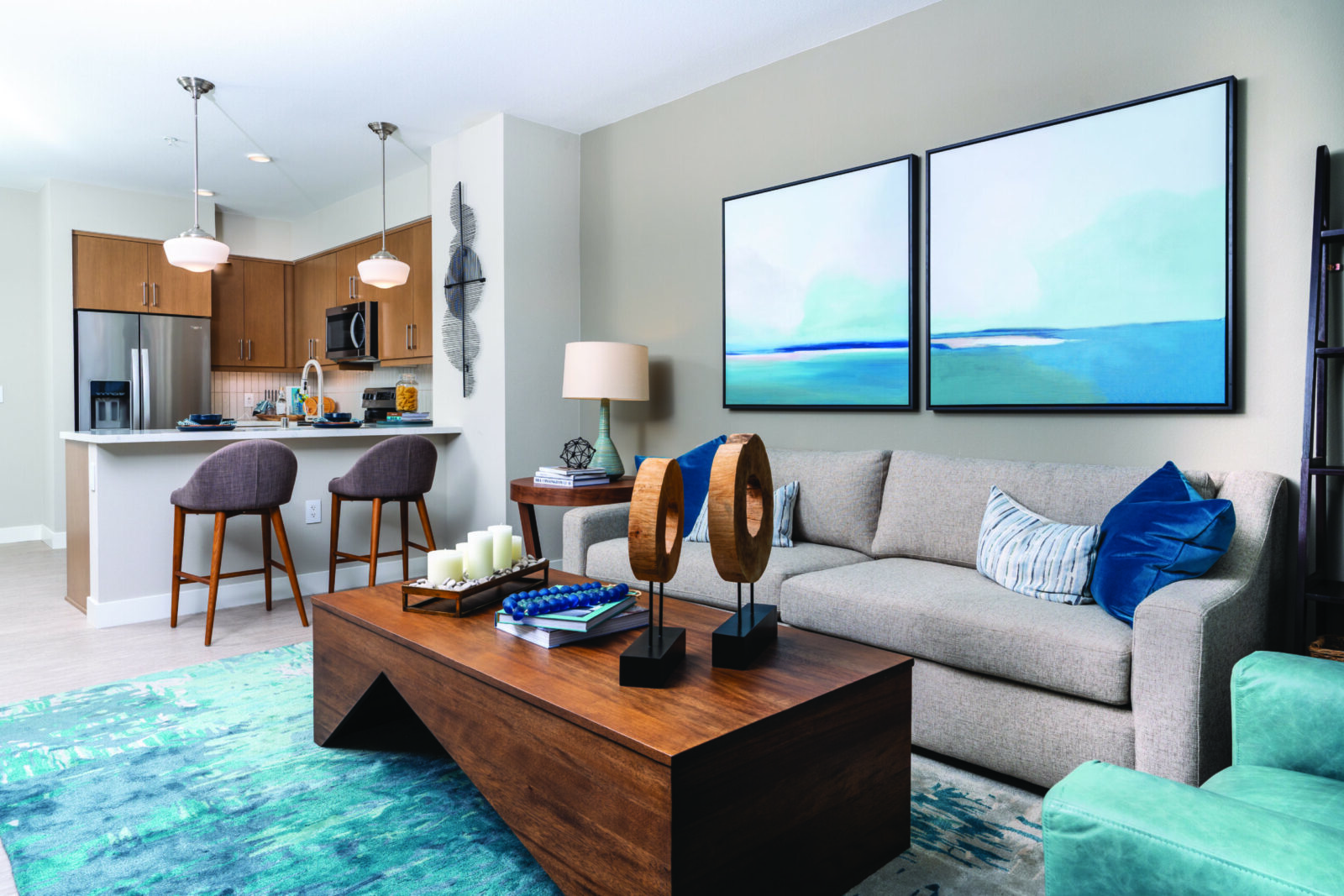 Amenities at Avenida Palm Desert are complemented by over 250 community sponsored programs each month that are supported by a highly trained and experienced team offered at roughly half the cost of nearby, higher care communities.
Since zoning laws mandated that apartments could not surpass two stories, Avenida Partners were able to pivot and take the opportunity to design three large courtyards; a crowd favorite among current residents. 
With a steep downhill slope on site, Avenida Partners had to figure out how to incorporate it into the design and maximize the space available. The solution: incorporate the fall line into the footprint of the community and create 12,000 square feet of thoughtfully designed and programmed indoor amenity space, complemented by over 30,000 square feet of well curated outdoor amenity space geared specifically towards the engagement of active senior residents. 
These spaces include a theater, cafe, wellness center, pool, spa, tech center, rose garden and desert sculpture gardens, among many other offerings. Avenida spaces are curated to provide residents with plenty of opportunities to stay connected with their community, all while staying active and partaking in activities of their liking. 
Avenida's proprietary resident enrichment program, Five to Thrive, is built around wellness and designed to self-empower. The program catapults an Avenida community from a typical senior living community to a vibrant, active adult community centered on wellness. The Five to Thrive program shifts the idea of health and well-being away from a mindset based on management of disease, and instead, puts the focus on preventive strategies. 
Each community utilizes a robust calendar of resident- and instructor-led programs and classes that are updated monthly and highlight the five key dimensions of active aging: Live Life, Live Confidently, Live in Motion, Live & Learn and Live Connected. Programs are focused on nurturing mental, emotional and physical well-being, ensuring that residents are staying sharp, thinking with confidence and continuing to grow. 
"The Five to Thrive program shifts the idea of health and well-being away from a mindset based on management of disease, and instead, puts the focus on preventive strategies." Brooke Bolin, Marketing Associate, Avenida Partners
The Avenida Palm Desert community is designed to accommodate affluent, 55+ seniors who are still very independent and seek to maintain an active lifestyle. Avenida provides residents with upwards of 250 programs every month and gives them the ability to live with like-minded peers to create a closely knit network of new friends—all in the comfort of their community!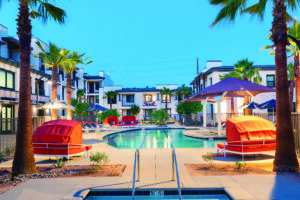 Avenida Palm Desert has won two awards and a merit recognition from the Council on Shaping Advancements in Generational Environments (SAGE) – the 55+ Housing Council of Building Industry Association of Southern California (BIASC). Awards include Best 55+ Active Adult Market Rate Rental Community, Best 55+ Lifestyle Program and a Merit Recognition for Best 55+ Clubhouse. The community has also just received an award of merit from the 2022 Gold Nugget Awards.
Yvonne Nguyen is the Assistant Editor of Builder and Developer. She can be reached at yvonne@builder.media.