Adapting to a Growing Home and Market
By Candice Chandler
Lennar has been a homebuilding giant since it's debut in 1954, and as trends within the industry begin to shape towards a modernistic lifestyle, the company is following suit. NextGenSM, a model built by Lennar, represents the epitome of future homes. By adding innovative floor plans to their already luxurious design, Lennar aims to keep a firm hold on its title within the industry.
The NextGen concept, forged in Phoenix, Arizona, encompasses the growing need for multigenerational families to reside in just one home in a comfortable and strategic manner. By incorporating multigenerational living concept and implementing these in its design, the NextGen home can affordably and stylishly house the current growing American family.
"'NextGen — The Home Within A Home' is literally a smaller home under the same roof as the main home, connected via an interior door, but also accessible through it's own private front door," explained Alan Jones, Arizona division president for Lennar. "The NextGen space can range in size from 600 to 1,000 square feet, depending upon the plan. But they also offer a kitchenette, bedroom, living room, bath, and laundry space."
The current trends of either grandparents needing to reside within their children's homes or a recent offspring exit resulting in the need to move back to their parent's house is why NextGen is a current trend that seems to just be growing. As the economy shifts and changes, as does the need for innovative plans to accommodate potential buyers. The White House, for example, now has three generations living under one roof.
This style of living shouldn't be limited to the luxuries of being President, however Lennar has cleverly designed an affordable version that homebuyers throughout can enjoy and choose. With the popular model's influence expanding, Lennar has the opportunity to expand its growth to states the company is known for building in.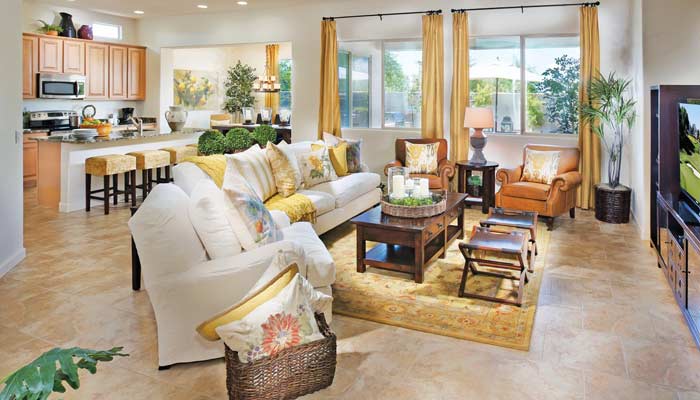 "The Lennar team in Arizona unveiled the Next Gen concept for the company. Thanks to the incredible success of the designs, Lennar now offers it in all 17 states where the homebuilder builds. The NextGen plans account for 25 percent of Lennar's sales in Arizona," said Jones.
The design behind NextGen is essentially, and literally, a home within a home. This concept is designed specifically to house two adult generations living together without losing privacy, convenience, or comfort. This idea has led to designers and planners to head back to the drawing board to come up with a solution to the challenges that might sprout from a larger population within a home.
"A respect of individual space, yet the ability to connect is what sets NextGen apart from the rest. These designs have allowed three generations to live under one roof, yet have their own space," stated Jones.
"One buyer in the Phoenix area is a young couple with a small baby. Her Brazilian parents live in the NextGen suite and are actively involved in their young grand daughter's life, teaching her Portuguese and carrying on the family traditions. Another buyer in the Phoenix area is a widower who wanted to help his adult daughters and grandchildren have a better life. He bought the home and lives in the NextGen suite, while his daughters and grandchildren have the main house," Jones continued.
Since NextGen's debut two years ago, the housing concept has spread to all 17 states where Lennar currently builds homes. In Arizona Lennar offers eight different NextGen floor plans. These layouts range in size from 2,300 square feet to a whopping 3,600 square feet. Each model is offered in both single and two-story plans.
Each floor plan offers separate first floor living space that includes its own entrance, living area, kitchenette, laundry room, and patio. Lennar's NextGen has also accomplished this feat without demanding a detached guesthouse. The inclusion of both units is what makes the NextGen home a startling surprise within the homebuilding industry.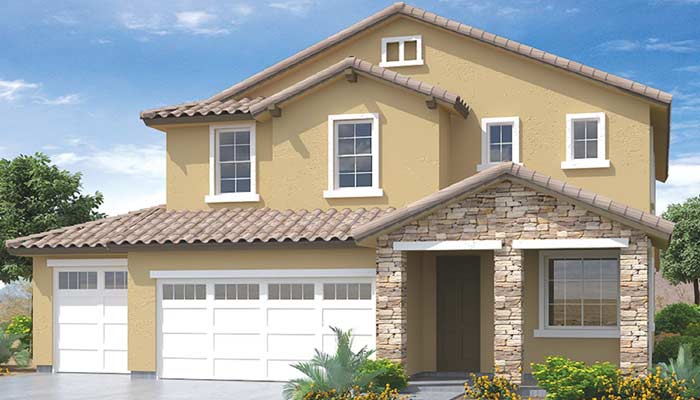 The success of NextGen has been positive for the homebuilding giant, and as it currently accounts for 25 percent of home sales in Arizona, the success of the concept will soon spread and accrue even more profit.
"NextGen by Lennar are homes that are truly designed to foster connections amongst family members, yet provide the desired privacy," said Jones.
Lennar recently surveyed more than 1,200 people in the country's western region and found that a whopping one-third of respondents are already sharing their home with a parent, adult child or some other adult. This survey mirrors that conducted by Pew Research Center showing 49 million Americans living in a household that contained at least two adult generations, up from 28 million in 1980.
In addition to offering potential buyers a unique and effective floor plan, Lennar has also incorporated another popular building trend: energy efficient technologies. The model homes are Environments for Living (EFL) Platinum rated as well as having a HERS score of 70 or less. The EFL certification process outlines strict product and material criteria that the NextGen follows before becoming certified. By doing this the home cannot only accommodate a larger family, but offer costeffective benefits as well.
"All Lennar Arizona homes have achieved the Environments for Living® Platinum level, which means the homes have a HERS of 70 or less," explained Jones. "Environments for Living® is a third party energy rating entity. The Environments for Living program provides a rigorous set of requirements for homebuilders who've made a commitment to go the extra mile. It's a program that treats the home as a "system of systems" that works together. Lennar offers as standard a radiant barrier in the attic to keep energy bills low, along with 14 SEER energy efficient HVAC, gas water heater and vinyl windows."
The benefits of the NextGen concept are geared towards easier living for families in need to dwell under the same roof, and in addition to the sustainable design of the homes the undeniable benefit of grouping generations together is also money saving. By doing this, families can efficiently live in comfort without having to pay extra. It also allows for more time spent together as a family.
"The demographics in America pointed to the need for multiple generations living under one roof. The economy, the aging of America, Boomerang kids who can't find jobs drove the need for a redo of the home design. In other countries, having multiple generations under one roof is more common than in the US.," said Jones. As the economy begins to metamorphose into a more stable entity the building industry had responded with innovative new ideas to lure potential buyers to their homes.
Lennar has not only implemented green strategies, but debuted NextGen to appeal to families that crave both cost-effective green technologies but well-organized space for multigenerational living.
Candice Chandler is editor of Builder and Developer magazine. She may be contacted via email at cchandler@penpubinc.com