Advantages to Using Advanced Framing Techniques
 Q&A with Kathy Howard and Craig Woods of Burgess Construction Consultants on the advantages of using advanced framing techniques in residential construction.
Howard: Two major challenges in today's residential construction market are the high cost and lack of availability of softwood lumber and increasing energy efficiency requirements. What can builders do to help meet these challenges?
Brooks: Being efficient with their wood use is a good place to start. According to an NAHB July 2021 analysis of Census Bureau data, wood framing remains the dominant construction method for single-family homes in the United States. In 2020, 91% of new homes were wood-framed, 8% were concrete-framed and 1% were steel-framed.  
Howard: Advanced framing, also known as optimum value engineering (OVE), is one way to increase wood use efficiency. Is this a new technique?
Brooks: No, advanced framing is not new to home building. It was featured in kit homes offered by the Sears & Roebuck Company in the early 1900s and highlighted by the National Association of Home Builders in the Manual of Lumber & Plywood Saving Techniques for Residential Light-Frame Construction (NAHB Research Foundation, 1971). Today, several key advanced framing practices are recognized in the International Residential Code (IRC) and builders can earn points towards certification in the ICC 700-2020 National Green Building Standard®.
Howard: What are the challenges and benefits of using advanced framing practices?
Brooks: While the use of advanced framing requires planning and oversight, the benefits have several advantages in today's residential construction market over conventional framing techniques, including needing less building material and increasing energy efficiency. OVE boosts energy efficiency by replacing lumber with insulation material while maintaining the structural integrity of the home.
Howard: Given the ongoing high prices and limited availability of softwood lumber, needing less wood to build the same home is a positive. How much less wood on average is needed and how is this accomplished?
Brooks: By optimizing framing material use, the builder can cut floor and wall framing material costs by up to 30% while also reducing framing installation labor. Traditional construction uses a 16" on center (OC) wall; with advanced framing this is increased to 24" OC. For an average 50' wall, the 16" OC wall would use 38 studs, the 24" OC wall 25 studs. The difference of 13 studs represents a 34% material savings. On a lumber package of $20,000 this would be over $6,000. This is looking at only a straight section of wall; other material savings are realized with single headers instead of multiples for non-bearing walls, minimizing jack studs and cripple studs, as well as the use of single top plates and two-stud corners.
Howard: What benefits in addition to fewer raw materials can be realized through the implementation of advanced framing techniques?
Brooks: Thermal bridging can be reduced. When a thermally conductive material is in contact with spaces or materials with different temperatures, a 'thermal bridge' is created – a path for heat to transfer – increasing the heat loss or heat gain of an interior space.  With advanced framing, this transfer is reduced because there is a reduction of framing material in the walls. You are exchanging the 2'*4' walls of traditional construction for 2'*6' wall panels, facilitating an increased insulation value – on average from R-13 to R-19. The ability to include insulated headers where possible can further reduce thermal bridging.
Howard: Less thermal bridging increases energy efficiency by minimizing unwanted heat transfer, can the physical placement of the wood in advanced framing also positively impact energy efficiency?
Brooks: Yes, advanced framing is a great way to help meet energy code requirements. Less lumber in the walls (fewer framing members) and at the corners (two-stud vs. three) maximizes space for cavity insulation and minimizes the potential for insulation voids, enabling a more uniform insulation installation. The two-stud technique enables corners to be fully insulated without compression, eliminating gaps and cold spots. Increasing the amount of insulation inside the wall improves the whole wall R-value and achieves a tighter building envelope.
Kathy Howard is the Director of Strategic Accounts for Burgess Construction Consultants Inc. in Plano, Texas and a member of the NAHB Sustainability & Green Building Subcommittee.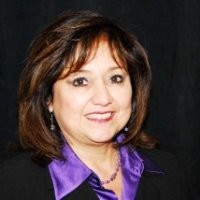 Craig Brooks is Burgess' National Director of Single-Family Services.