Builder Profile: Ashton Woods | Design That Creates a Distinction
Ashton Woods Homes blazes trails in design and personalization.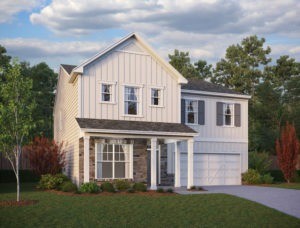 Atlanta-based Ashton Woods Homes has been delivering a personalized approach to homebuilding for more be a homebuilder by empowering our people than 30 years. Recognized as Builder and Developer's Builder of the Year in 2017, the company operations in 11 markets across the U.S. The company markets its homes through its two award-winning brands, Ashton Woods Homes and Starlight Homes.
Last year, the homebuilder announced its newest community Reserve at Wildwood
in Atlanta, featuring 60 distinctly designed townhomes. Ranging from 2,286 square-feet to 2,973 square-feet, the townhomes feature three bedrooms, three-and-half bathrooms and two-car garages, starting in the $400,000s.
"We are thrilled to open Reserve at Wildwood to homebuyers looking for exceptional design in an exceptional area," said Patti Dunn, vice president of sales and marketing at Ashton Woods Atlanta. "Each home in this community is designer-curated, and with five floor plans to choose from, homebuyers are sure to find the home that speaks to their styles and tastes."
Also debuted last year was the Kendrick model Johns Creek Community featuring five-bedroom, four-bathroom single-family home with expansive entertaining space, vaulted ceilings and both indoor and outdoor getaways.
"The Kendrick model showcases the best
of what the Bayard community has to offer," says Patti Dunn, vice president of sales
and marketing for Ashton Woods Atlanta. "Inspired by the Chattahoochee River, the layout of this home is designed to flow into the kitchen to bring people together in the heart of the home."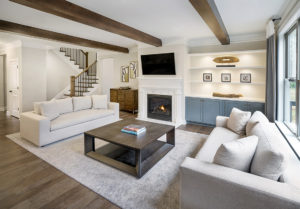 Recently, the homebuilder was announced as the newest builder to Headwaters near Austin, Texas—a masterplan by developer Freehold Communities. Ashton Woods will bring a neighborhood of 65 single-family detached residences on homesites set within Phase II of Headwaters. With construction underway, the homes will feature one- and two-story story floorplans ranging from 2,387 to 3,031 square feet with prices are anticipated to begin in the $300,000s.
"We are thrilled to bring Ashton Woods' renowned design to the Headwaters community," said Cassie Sommers, VP of Sales & Marketing for Ashton Woods Austin. "Our homeowners want a prime location and incredible community amenities without compromising on their home design. We're excited to offer brand new contemporary farmhouse elevations along with personalized design options at our studio."
The Ashton Woods brand is known for blazing new trails in design and personalization to build homes as unique as the people who live in them, thanks to its industry leading experience at The Studio. The Studio—which are located in each of the markets Ashton Woods operates—were created to provide prospective homebuyers with the design finish options they desire.
To learn more about Ashton Woods, please visit www.ashtonwoods.com.