America's Big Homebuilder Just Got Bigger
By Stephanie Ornelas
Toll Brothers is an exceptional builder who strives to meet the needs of their communities and its residents from all ends. As one of the nation's leading builders of luxury homes, they believe in providing homes that bring comfort and are costefficient. Builder and Developer Magazine is proud to showcase Toll Brothers as Builder of the Year for they're outstanding results and achievements of 2013.
Making it a point to be a top homebuilder, Toll Brothers began business in 1967 and became a public company in 1986. The Company serves move-up, empty-nester, active-adult, and second-home buyers and operates in 20 states: Arizona, California, Colorado, Connecticut, Delaware, Florida, Illinois, Maryland, Massachusetts, Michigan, Minnesota, Nevada, New Jersey, New York, North Carolina, Pennsylvania, South Carolina, Texas, Virginia, and Washington.
Toll Brothers is an American company based in Horsham, Pennsylvania. The Company's core business is to build, design market and arrange financing for singlefamily detached and attached homes in luxury residential communities. The company operates primarily in major metropolitan areas in the contiguous United States.
Toll Brothers takes real estate projects from first evaluation through land acquisition, land planning, entitlements, development, and completion. The company builds customized single-family homes, carriage homes and town homes, active adult communities, golf course communities, and midrise and highrise projects.
It's been a successful year for Toll Brothers as the company has experienced much financial strength, especially when it came to purchasing Shapell Industries, a Beverly Hills firm behind more than 70,000 homes throughout California.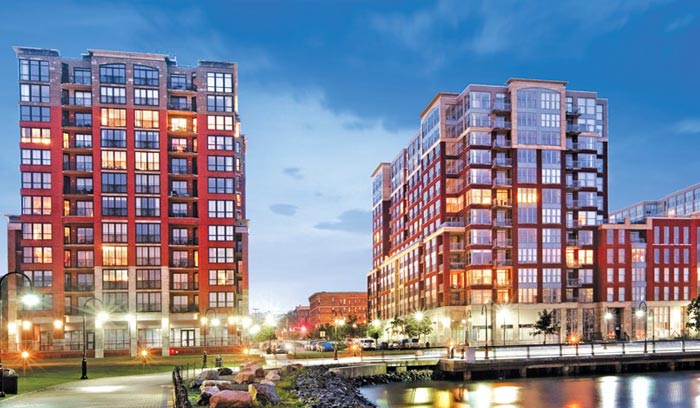 Shapell was purchased for approximately $1.6 Billion, adding about 5,200 well-located home sites in California. "We learned during the downturn that the best locations kept their value best and more marginal locations dropped the most. Similarly, the best locations offer the most opportunity to drive price in good times," said Dottie Paek, Senior Marketing Director of Toll Brothers.
This deal would significantly boost the company's land holdings within the California market at a time when builders frequently cite the lack of buildable lots as a key impediment to ramping up construction.
With this deal, Toll Brothers would gain roughly 5,200 lots in California, more than doubling its holdings within the state. Almost all the lots Toll Brothers would gain are approved for development and are in established communities. The land is in the sought-after coastal markets of Orange County, Los Angeles, the Bay Area, and northern San Diego County.
Something else the company saw improve over the year was the ability to maintain focus on the luxury market and the acceleration of demand from international buyers wanting to own homes in the United States. "This has added another dimension to the already strong demand in upscale and affluent markets," expressed Paek.
Toll Brothers has many features that made them a credible and sustainable builder. With these unique features, they take pride in their brand recognition as "America's Luxury Home Builder." With operations in approximately 50 affluent markets in 19 states and access to and extremely low cost of capital, Toll Brothers rises above those in the building industry. They not only have experienced associates, who offer high levels of quality and customer satisfaction, their specialty green features add to their unique set of traits, making them stand out amongst the rest.
"We believe that preservation of the natural environment is also an essential element of building and outstanding community," said Paek. "To us, that means everything from efficient home design," she added. Paek went on to explain their passion for building environmentally friendly, energy-efficient homes that provide comfort, savings, and value to each homebuyer.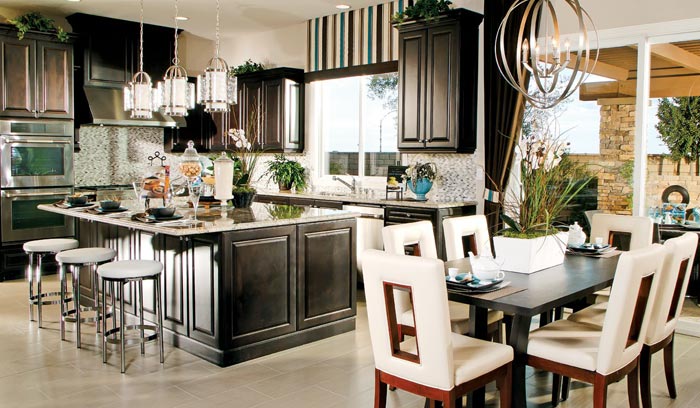 Paek also expressed the importance of homebuyers making their new Toll Brothers home even more environmentally friendly by customizing their home. With a wide variety of energy-efficient and sustainable products, Toll Brothers gives you a chance to live a healthy lifestyle while still meeting your comfort needs. Toll Brothers also offers a diversity of community types including luxury move-up, elegant active adult and second homes, urban low-, mid-, and high-rise condominiums, suburban high density, resort-style golf, country club, lake and marina, and luxury rental apartments.
Rising above its competitors, Toll Brothers builds an display of luxury residential communities, principally on land it develops and improves: single-family detached and attached home communities, master planned resort-style golf communities, and urban low-, mid- and high-rise communities. The Company operates its own architectural, engineering, mortgage, title, land development and land sale, golf course development and management, home security, and landscape subsidiaries. The Company also operates its own lumber distribution, house component assembly, and manufacturing operations. They acquire and develop commercial properties through Toll Commercial and its affiliate, Toll Brothers Realty Trust, and purchases distressed loan and real estate asset portfolios through its wholly owned subsidiary, Gibraltar Capital and Asset Management.
With a successful year and new projects on the way, Toll Brothers shows no sign of slowing down. To add value to their communities, they allow buyers the opportunity to "personalize" their home to suite their family and lifestyle needs. "As a home builder who sells more than $100,000 on average in structural and design options per home, creating plans that can adapt to a home buyer's needs is important," added Paek.
Homes are designed with landmark features, whether it's the dual staircase at the entry foyer, a wall of captivating windows, a grand kitchen with an oversized island and adjacent Wok kitchen, an impressive walk-in shower at the master bathroom or flexible outdoor living opportunities, Toll Brothers provides buyers benefits.
Tolls Brothers was given the honor to receive two of the most coveted awards in the home building industry: America's Best Builder and the National Housing Quality Award. Among other philanthropic pursuits, Toll Brothers proudly supports the communities in which it builds, making their homes the right choice for you and your family.
Stephanie Ornelas is an assistant editor for Builder and Developer magazine. She may be contacted at sornelas@penpubinc.com.