An Elegant Take on Energy Efficiency
Mid-Atlantic Builders took the opportunity to develop The Villages of Savannah in Brandywine, Md., as a move-up product featuring innovative custom-design options, innovative thirdparty certification and open floor plans.
By Evan Lancaster
Photography by Alan Goldstein Photography
Mid-Atlantic Builders has served the East Coast from Maryland to the northern Virginia region as a home builder, land developer and land engineer since the company's inception in 1979.
Since then, Mid-Atlantic has established a wellknown credibility for demonstrating a commitment to personalizing home design by developing luxurious, single-family homes for move up buyers, which feature third-party certification from The National Association of Home Builders Green program.
In the mid 2000s, Mid-Atlantic broke ground on what has become the Villages of Savannah, located in Brandywine, Md. According to Stephen Paul, executive vice president of Mid- Atlantic, depending on the pace of the market, the development process within The Villages will continue into the next decade, with approximately 400 more lots needed to reach completion.
However, considering the unfavorable state of the market over the past few years, the home builder faced challenges when initially developing The Villages of Savannah. As a move-up homebuilder, Mid- Atlantic has developed a selective niche within the Maryland market. According to Paul, the economic fallout of the mid 2000s magnified the need for moveup buyers, but financial hardships were abundant.
"We were building in a market where there was a fair amount of foreclosure activity and there were a fair amount of builders trying to move inventory, so we had a very price sensitive environment," he said.
"We were struggling to promote our community — where it's a move-up buyer, so we had a strong head wind against us. But we found that we had enough buyers that appreciated what we had to offer and that our value was worth paying a little extra."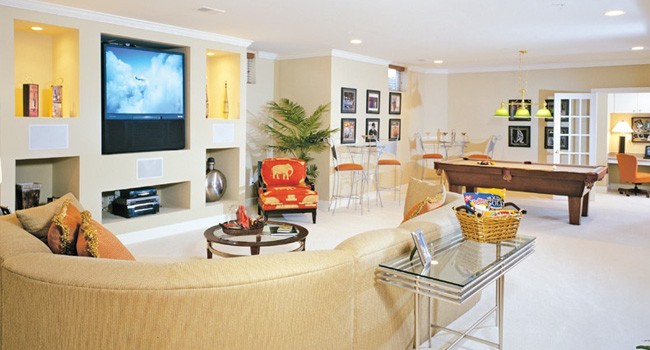 Mid-Atlantic operates under the company philosophy, 'Luxury. Style. Design. Personalized'; which emphasizes a dedication to offering elegant amenities from Tuscany gourmet kitchens to lavish bathroom layouts equipped with spa baths—in addition to the innovative energy-efficient programs, such as HERS, NAHB Green, Energy Star and EPA Air Plus. According to John Lavery, vice president of sales and marketing at Mid-Atlantic, "We have had a lot of success with the Energy Star program, that definitely is a testament to the quality of the homes, which is another reason people seek us out," he said.
As a Green Building Partner of the National Association of Home Builders, Mid-Atlantic took the opportunity to focus the concepts of ecological values, demonstrated within each project and have that commitment to efficiency resonate throughout the company as a whole.
Paul explained that being recognized a certified NAHB Green Research partner does not happen by accident, but stems from a commitment to establishing a forward thinking approach to sustainability in terms of land development, design and conservation.
"We went through the various components and realized that with a little bit of extra effort, we could actually get certified by meeting the variety of criteria that the NAHB set up in this program," he said. Bob Miller, vice president of product development, Mid-Atlantic explained that the efficiency guidelines were "far exceeded" in order to meet NAHB Green requirements.
"We realized as we were doing Energy Star and Indoor Air Plus, that the energy efficiency and resource efficiency — parts of the NAHB program, were very heavy. [Meaning,] we "far-exceeded" those guide so that it was a matter of identifying the additional parts of the program that would help meet NAHB Green.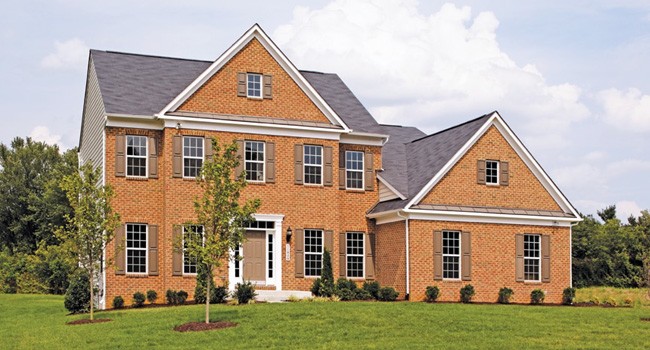 To encompass the multitude of efficiency programs implemented into each home, Mid- Atlantic created its signature program, Energy$mart. In order to educate buyers on its signature program, Mid-Atlantic found that building a strong web presence played a critical role in establishing a knowledge base surrounding the benefits available to homeowners. Through the assistance of the Energy$mart program, Paul said one of the biggest accomplishments in terms of quantifying efficiency is a HERS Index score below 60.
"We challenge our customers to ask our competition what their HERS Index scores are," he said. "A lot of builders will promote Energy Star, but all you need to be is an 85 [HERS Index] and we're averaging a score 59. We just got a score of a 56 on a 6,000 square foot house, which was pretty amazing.
The Villages of Savannah was an opportunity for Mid-Atlantic to target a growing area of Maryland and expand into a new sector of the market, in order to give prospective buyers in the move-up price range the advantage of buying a home with custom-fit amenities to their personal lifestyle needs with close access to recreation and education.
"It's an up and coming growth area, and we saw that was an opportunity for us to expand in and offer our product in an area that we had not been there before. We were in the more in the northern part of the county and have moved our way south."
The Villages of Savannah offers single-family homes with exteriors reflecting traditional colonialstyle architecture and contemporary interiors, with four-to-five bedroom, three-and-one- half to four bathrooms, featuring open floor plans ranging from 2,450 to 3,850 square feet — above the first two floors. Lavery explained that floor plans can get significantly larger, due to the fact that the majority of homes at the Villages have basements that residents can build out.
In October 2012, Mid-Atlantic Builders received the Builder of the Year award given by the trade partners of the Maryland-National Capital Building Industry Association—for the tenth time. According to Lavey, it goes back to the aspects of conservation and being selective throughout the design process.
"We're always trying with our personalization and customization to create product differentiation, so we can show people we have a home that's really custom-tailored to towards their families needs," he said. "We just want to keep pushing that design excellence and our ability to individualize the home and also seeing that our quality is superior to that of our competition — a big element of that is our energyefficiency through the Energy$mart program."
Evan Lancaster is the features editor of Builder and Developer. He may be contacted at elancaster@penpubinc.com.