Archer Hollywood, So Cal's Unique New Community
Archer Hollywood; Eclectic meets modern.
Located on a narrow, mid-block lot just off Hollywood Boulevard in the heart of Hollywood, CA is Archer Hollywood. It's location is just behind the historic Musso & Frank Grill and two blocks from the iconic Hollywood & Highland. This complex capitalizes on its urban location by offering apartments to a diverse mix of young and working professionals. With market rate as well as low-income units, the development fosters a community as varied as the neighborhood for those wanting to live in the heart of Hollywood's action.
Archer Hollywood is a spacious, modern apartment building that brings the best of Southern California's urban living to a truly unique location in the heart of Hollywood. The development melds amenities that facilitate a healthy lifestyle and comfortable work-from-home capabilities with thoughtful unit designs that feel spacious while meeting density requirements.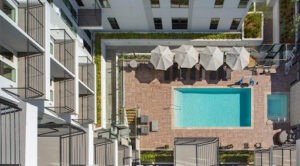 The Archer Hollywood project was the second Withee Malcolm has done with Jamison, the developer. The majority of subconsultants on the design team had worked together on other numerous urban infill, Los Angeles-based multifamily efforts.
Because this development caters to young working professionals, the design addresses work-life balance. Director of Architecture at Withee Malcolm Dirk Thelen states,
"Individual units maximize compact yet open floorplan living by borrowing space saving ideas such as niches, sliding walls and built-in storage from boat design. Additionally, a range of high-end, community-centric amenities allow people to feel they are part of a true neighborhood."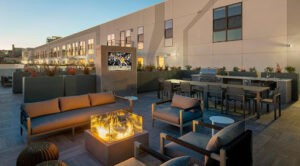 Amenities include a dedicated coworking space with conference room and community-wide WiFi, a community clubroom with kitchen, a private screening room with Karaoke, two roof decks with barbecue, fire pits, lounge areas and walking path as well as a pool deck and spa with cabanas and a double-level fitness center.
Exterior facades draw inspiration from the area's iconic architecture and industrial roots, juxtaposing undulating metal and mesh with white stucco. Deeply recessed balconies with 7-foot-high windows and glass-fronted balconies bring light deep into the development. Combined with roof decks nestled into a stepped building mass, living and community are comfortably integrated.
Archer Hollywood was designed to meet all requirements of California Green Building Standards (aka CALGreen), a first-in-the-nation mandatory green building standards code. This state-wide program includes planning and design, water efficiency and conservation, energy efficiency and material conservation and resource efficiency components. The project also met Solar Zone requirements for future solar integration. Finally, as part of the three levels of subterranean parking, the project also integrated electric vehicle (EV) charging stations. The project is also considered a transit oriented (TOD) design because of its proximity to METRO and major bus lines.
Withee Malcolm's experience with multifamily residential, mixed-use environments and even hospitality projects influenced the way the team addressed both interior and exterior design elements.
On the interior, amenities take center stage to foster a community feel. Those include: dedicated coworking space with conference room, community clubroom with a kitchen, private screening room with Karaoke, double-level fitness center and commercial community laundry facilities (in addition to in-unit stackable washer and dryer).
The community-centric design includes exterior spaces too, with a ground-floor pool deck and spa with cabanas as well as upper-level roof decks with barbecue, fire pits, lounge areas and walking path. Within the ground-floor spaces, a variety of comfortable seating options, televisions and barbeque offer convivial spots to share conversation or a meal with friends and neighbors, but still allow for ample social distancing as needed.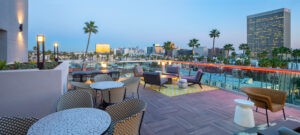 Archer Hollywood was designed for an eclectic mix of young creative professionals, a direct reflection of this unique part of Los Angeles. Hollywood as a neighborhood is one of the densest areas of the entire city and one of the most culturally diverse. With a location just steps off of the infamous Hollywood Walk of Fame and within the epicenter of Los Angeles' film industry, tenants, many of whom work within the film and creative industries, have an incredible array of cultural, culinary and historic activities at their doorstep. Archer Hollywood's exterior mimics this eclectic but modern mix through its free-flowing metal and stucco forms that are abstract yet sophisticated.
On the interior compact unit layouts allow tenants to enjoy the benefits of Southern California living such as natural light, expansive views of the city and chic communal spaces supplemented by thoughtful amenity spaces for neighborly gathering. With 24 units set aside for very low-income households, the tenant mix is also a reflection of the area's socioeconomic diversity.
224 apartments are offered in studio, one, two, and three-bedroom configurations. Units vary in size from 406 sf to 1,531 square feet.
Archer Hollywood was designed well before COVID-19 upended urban infill residential living, but even given the challenges, spaces like the Archer's open courtyards and roof decks became important, safe havens for tenants. In particular, the development's roof deck, which has only one vertical building edge and is completely open on three sides, acts as an outdoor living room for tenants to enjoy fresh air in a comfortable, spacious and relaxed atmosphere.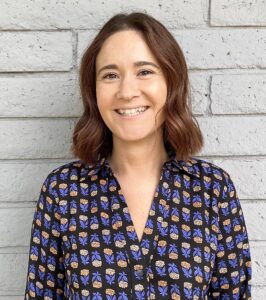 Aurielle Weiss is the assistant editor at Builder and Developer Magazine. She can be reached at aurielle@builder.media