Ashton Woods Combines Southern Living with Trending Design
Ashton Woods, one of the nation's leading private homebuilders, is excited to announce the availability of five move-in ready homes at its newest Woodstock community, Claremore Manor, which beautifully marries southern living with thoughtful and trending design.
All of the available move-in ready homes within Claremore Manor boast spacious family rooms with modern or traditional fireplaces, open kitchens with large islands and stainless steel appliances, formal dining rooms with coffered ceilings, luxurious master suites with high ceilings, spa-like baths with large walk- in showers and separate tubs, and gorgeous outdoor living areas.
Ashton Woods showcases Industrial Chic, an up-and-coming interior design style, throughout the interior of the homes at Claremore Manor, making a design statement in each room. These details are showcased in the kitchen with dark metal fixtures and an island with attached wood stools, and worn brick or wood veneers on the walls of the living room and in the bedroom. Designers stuck with a neutrals only palette to really emphasize the timelessness of the Industrial Chic style. This style has been said to have a "hard" look to it, but Ashton Woods' design team proves this is not necessarily the case. Shabby chic cabinets add just the right amount of feminine touch, complete with glass cases to display vases and dishes. While the overall design embraces minimalism; bright fruit bowls on a wood table add a touch of color, breaking up the monotony of hard lines and neutrals.
Craftsman style is the leading inspiration for the exterior of these homes. Creating ultimate curb appeal, many homes are adorned with exposed wood columns, low-pitch gabled roofs, and stone details. The homesites also have room for beautiful landscaping in the front and rear.
The Glenwood plans boast 2,842 square feet, the first priced at $408,043; the second, $409,122; and the third, $451,145. These plans have four bedrooms and are designed for livability.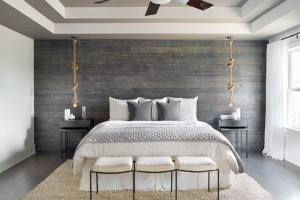 Homesite 24 of The Glenwood features exceptional design upgrades throughout, including hardwood flooring on the entire main level, staircase, and upstairs hallway. Outdoor living is optimized with an oversized deck that spans the entire length of the home. Foyer ceiling treatment with three double treys set the stage as you walk into the spacious living room connected to the gourmet kitchen, which has Silestone kitchen countertops and stainless steel appliances, including a counter depth French door refrigerator.
The move-in ready Melrose plan is listed at $414,057, which features a basement with exciting design upgrades on a cul-de-sac home site. This five-bedroom, four-bath home boasts a guest retreat and 3,061 square feet of customizable living space.
And lastly, The Monroe plan is listed at $415,723 and features four bedrooms and twoand- a-half baths. Also included in the home's 2,843 square feet are a main-level owner's suite and a basement with design upgrades.
Based in Atlanta, Ga., Ashton Woods sells new homes in Atlanta, Austin, Charleston, Dallas, Houston, Killeen/Ft. Hood, Naples, Orlando, Phoenix, Raleigh, San Antonio, Sarasota, and Tampa.
Ashton Woods chose Woodstock for this community because of the area's popularity, excellent Cherokee County Schools where children are enabled to thrive, and convenience to shopping, dining and entertainment. The surrounding area also offers picturesque wooded views of covered rolling hills and embraces family and community to the fullest with so much to do from weekly farmers markets to free concerts in the park—a developer's dream location for a single family home community.
"Based on the price point, location, and schools, we feel that we will see more families than singles and empty nesters," said Community Sales Manager for Ashton Woods Atlanta Division Thomas Pool. "This will cater to those seeking more of a suburb lifestyle to raise a family in. So far, we have attracted families that have younger children ranging from just about to start a family to middle school age. I think this will cater to either more affluent first time buyers and move-up."
Over 100 years old, Woodstock is one of the nation's oldest towns. And today, the city is the fastest growing city in Cherokee County. With the growth rate at 70 percent over the past 10 years, the city has doubled in size.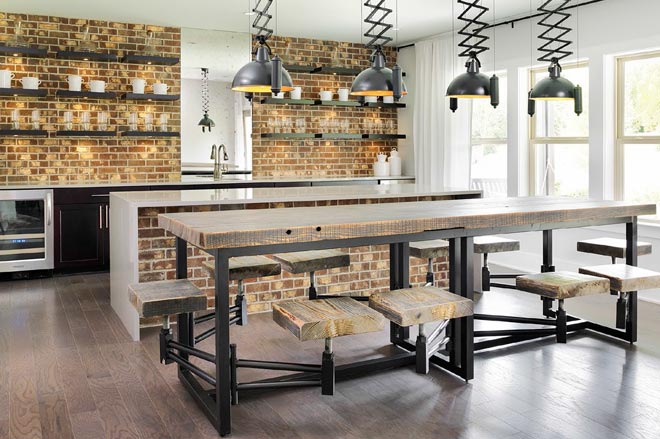 While building these homes, Ashton Woods is mindful of the environment and aims to provide efficient homes, as well. "We follow ENERGY STAR guidelines and we do blower test on the homes to measure the movement of air through the home to determine how tight and efficient it is," said Vice President of Sales and Marketing for the Ashton Woods Atlanta Division Michael Malloy. "We also use quality HVAC equipment rated at 14 SEER."
The homes feature radiant barrier insulation, full seal package to create a tight thermal envelope, right-sized energy efficient HVAC systems, low-VOC paint and glues, and cabinets built from sustainable forest.
From the sale of Ashton Woods' first home in 1989 to being recognized as the nation's fourth largest private builder in 2013, this builder is positioned for the future.
In 2013 and 2014, Ashton Woods was recognized as The Most Trusted Builder in America. And according to the Lifestory Research: Most Trusted Builder in America Study, Ashton Woods is also the only builder to nationally utilize the Environments for Living Platinum Program, which certifies the energyefficient status of the homes.
Ashton Woods continues to trail blaze in the Atlanta market with award-winning designs and spacious floorplans, and two new communities opening in the near future. "[Claremore Manor] is a successful community that features one of our best looking models with a design theme that may be carried into other builds," said Malloy.
Tamara Philips is the Managing Editor for Builder and Developer. She may be reached at tamara@penpubinc.com.