Ashton Woods Creates a Beautiful Outdoor Living Experience
Ashton Woods Atlanta showcases homes with gorgeous stone exteriors and plenty of tree-canopied living space at The Paddocks
By Jonathan Dean
Photography by Emily Jenkins Followill
Whether coming home from work, or from a night out on the town, it's always gratifying to come back to a beautiful home that is as lovely on the inside as it appears from the curb. A home's curb appeal has become just as important to today's homebuyer as well-equipped kitchen and energy efficient design. Down south in Atlanta, homebuilder Ashton Woods has created an awe-inspiring community with gorgeous homes and seemingly as much tree canopy coverage as Atlanta itself. Green space and tree coverage has been a long time feature of Atlanta, and The Paddocks seem to be following suit in providing new homebuyers with a place with great natural surroundings to complement their handsome homes.
The Paddocks has been designed with the family in mind by providing plenty of open green living space patched with mature trees and wooded areas to give the impression of living in a wild landscape with the familiarity of community. The top ranking Forsyth County schools in the area are another great reason for parents to bring their children to live in the Suwanee area.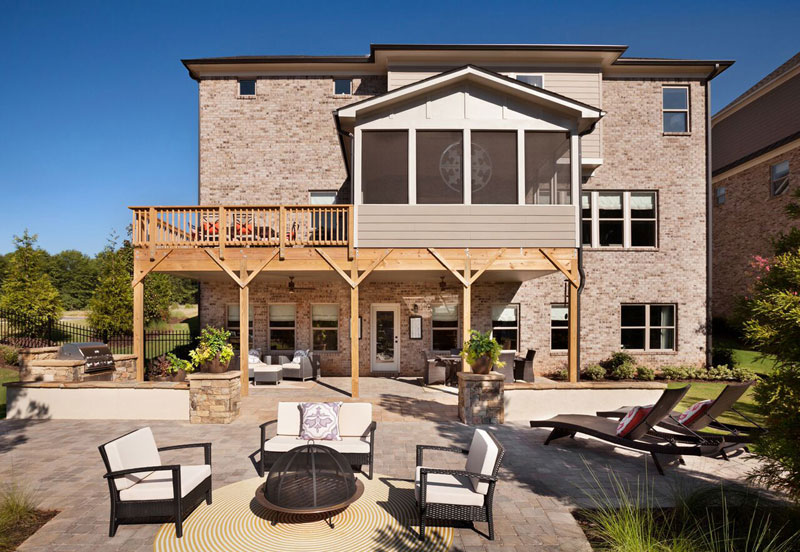 This Southern community has 10 floorplans and many choices of layouts to choose from to get the right home for one's lifestyle. The Galloway, Manchester, Marlow, Winslow, and Lexington each offer 4 beds and 2.5 baths, and ascend in square footage, respectfully. The Weston, Cameron, Kingsley, and Kendrick also ascend in square footage respectfully and offer buyers 4 beds and 3.5 baths as a step up from the first five floorplans. The Preston floorplan offers a good mix of 3,584 square feet in space as well as 5 beds and 4 baths, making it the most unique of them all.
Besides offering dynamic floorplans, Ashton Woods has made a commitment to its customers and the local community to build the Paddocks responsibly and intelligently. One of the ways Ashton Woods Atlanta creates better homes is through its use of green building materials to boost energy efficiency and reduce waste. The average HERS Index scores for all floorplans is 62. Each home also includes many modern, energy-efficient features such as water-saving toilets, high efficiency HVAC systems, high R-value insulation, and low E vinyl windows.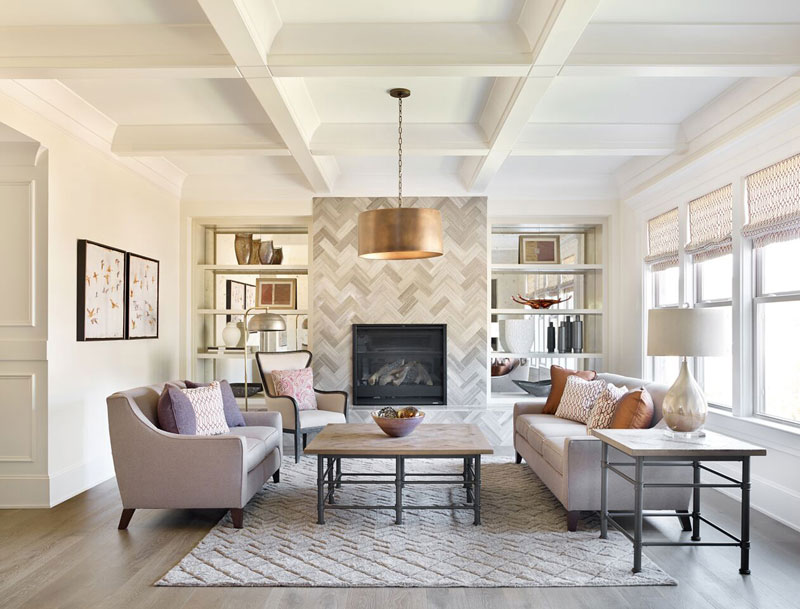 The Paddocks homes are also designed with the intention to please anyone passing by on the street or just out for a stroll getting to know their neighbors. Homes come with architectural detail on all sides of each house as well as two-car front entry garages with decorative garage doors, patios and decks off the main level, front porches capped with brick or natural flagstone, and traditional elevations that include Hardie shake, stone, brick, architectural glass, window pediments (per plan), and exterior shutters with hardware. "Home elevations and exteriors are treated carefully by our in-house design team to ensure each home is in harmony with its environment," said Jay Kallos, Vice President of Architecture for Ashton Woods.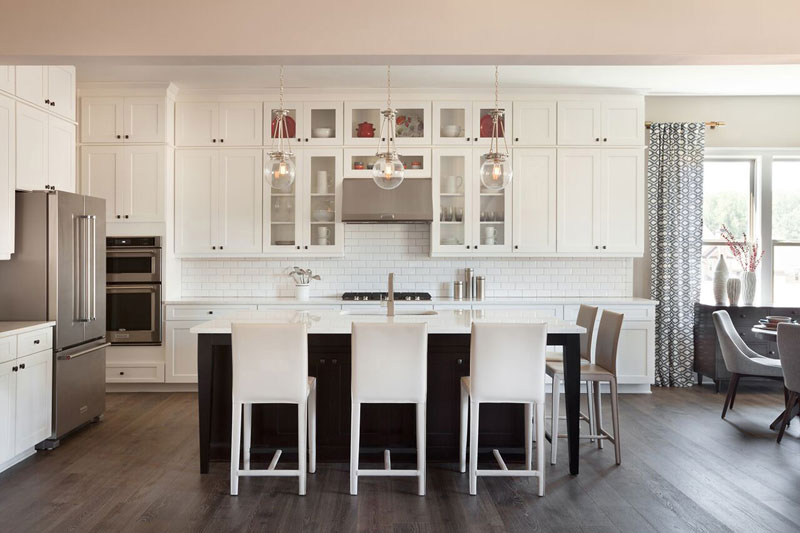 By looking at any of the homes in the Paddocks community, one can see the beautiful influences of colonial revival and Tudor-styled homes to create what Kallos calls "a real, genuine, and authentic elevation." The use of stone and brick adds a certain quality that pleasantly mixes classic styling with modern materials. "Stone is particularly attractive to our homebuyers because it is so rich in character and adds substance to a home," states Kallos. "When integrated into a street of different styled homes, as it is in The Paddocks, the gray or brown hues of the stone are juxtaposed against bricks with reds and oranges, complementing each other, but [also] creating a unique community."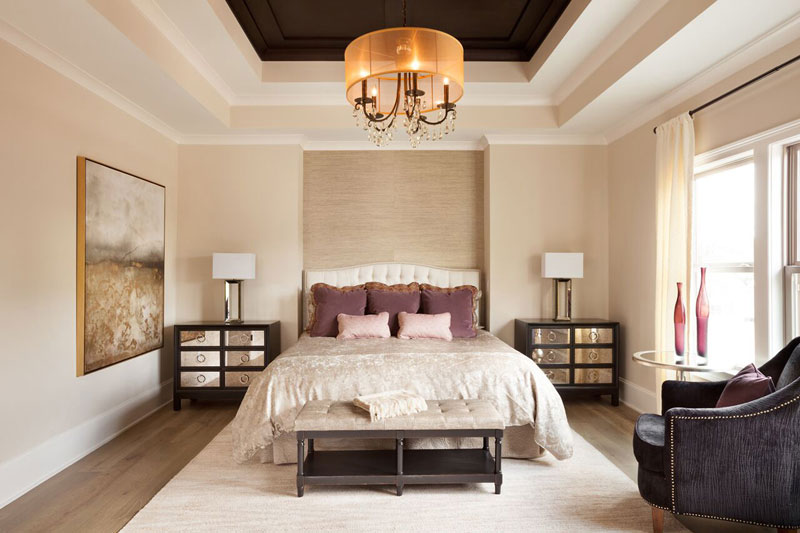 Buyers are afforded multiple levels of customization for the Paddocks homes thanks in part to the company's new Studio by Ashton Woods facility in Atlanta. "Offering a number of options for features including cabinets, counter tops, lighting, built in furniture, flooring and color palettes, the Studio allows our homebuyers to create a home that fits their unique lifestyle and needs," said Summer Hanchey, Community Sales Manager for Ashton Woods Atlanta. According to Hanchey, some of the most popular features for homes in the Paddocks community have been the stone and brick exteriors, 10-foot high ceilings, and the gorgeous eight-foot high doors that can be seen from the street.
Part of outdoor living is a home's ability to bring the outdoor living area inside the home succinctly, and The Paddocks homes have incorporated easy means of opening up the home to the world outside to make living and playing inside and outside simultaneously a breeze. "We know that our buyers love to embrace where they live—from the indoors to the outdoors," said Kallos. "We open up our interior spaces to the outdoor living spaces to enhance our homes' livability, whether to encourage neighborhood [interaction], or just to enjoy the view. Further, by uniting indoor spaces with similar outdoor spaces—living, dining, kitchen, and playing—the house can more than double in size."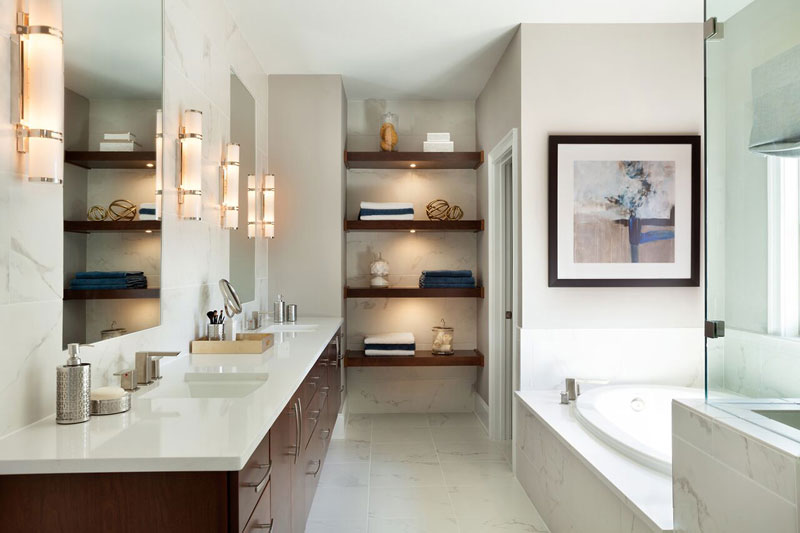 Beyond making their homes comfortable and beautiful to look at in the Paddocks community, Ashton Woods has taken special care to reincorporate the natural environment back into the community through its generous green spaces full of trees. "At Ashton Woods, we embrace placemaking, where each of our communities has a look and feel that takes advantage of the local environment and enhances the land they are built on," added Kallos. In a way, Ashton Woods is incorporating homes into the landscape rather than vice versa.
For Ashton Woods Atlanta, giving communities strong character has been a pivotal aspect of their placemaking strategy, whether it is reinvigorating classic southern home designs with a modern twist or making room for neighbors to come together and thrive as a community through the use of open outdoors living spaces to be enjoyed by all. When you walk up to an Ashton Woods Atlanta house in the Paddocks, you already feel like you are home.
Jonathan Dean is an Assistant Editor for Builder and Developer magazine. He may be reached at jonathan@penpubinc.com.