Assembling a Top-Tier Design Team
Having the right design team is pivotal to the success of delivering high-quality homes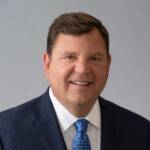 By Pete Beucke
When assembling a top-tier homebuilding design team – from architects and interior designers to engineers and trade partners – you should look for and prioritize talent, performance, creativity and most importantly, collaboration.
At Landsea Homes, we make it a point to work with individuals and companies we think are the absolute best at what they do. They bring their unique concepts, fresh ideas, limitless inspiration and years of market experience to the table and together we create our beautiful homes and communities. 
When putting together key players to make up your design team, here are some of the most important things to look for: 
The Architect
An architect is the heart and soul of the home design team, ultimately configuring floorplans and streetscape scenes that dictate whether or not a home makes sense for a buyer's family and lifestyle. A talented architectural team can exercise creativity with the footprint they've been given to work with and the confines of the site. 
In California for example, homebuyers are looking for homes that provide good indoor/outdoor connectivity between the main living floor (family room, dining room and kitchen) as well as a meaningful outdoor space. Our architects design creative yet practical floorplans, elevations and efficient homes that are easier to construct and cost-effective. 
At Landsea Homes, our goal is to develop a product and community that reflects the neighborhood. We seek to take what the average homebuilder is doing and elevate it to the level of detail, modern style and comforts our communities are known for having.
The Interior Designer
Interior designers bring a home to life and are key players in the design team. While more traditionally known for making a space aesthetically pleasing and showcasing the home in the best possible light, their role is so much bigger. Perhaps the skill we value most with the interior designers we work with is their ability to critique floorplans early in the design process. They ensure the space is utilized to its full potential and provide valuable input on the best way to furnish a home that will bring out its character and personality. 
The Landscape Architect
Landscape architects set the standard for high-quality, functional and practical outdoor spaces that inspire. When choosing a landscape architect, it's important to find one that has fresh new ideas that push the envelope. They should be able to deliver a great design concept that is both practical and usable for homeowners. From private yard space inspiration to shared community amenities, the landscape architect's designs should tie the community theme together. 
Our communities are not paint-by-number. Each one reflects the city they are being built in and is designed with the overall vision in mind.  
Engineering
The homebuilding business is complicated and challenging in more ways than one. For that reason and many others, we are extremely selective about our structural, mechanical, electrical and plumbing engineers. We look for effective communicators who provide superior design and performance. They need to design layouts that are clearly thought out and as efficient as possible. 
Trade Partners
Trade partners provide critical feedback to our design team early on. They evaluate the constructability of the designs and can often provide better cost-effective ways to build. As craftsmen and experts in their trade, they are a vital part of the design team. Skilled trade partners will help deliver your level of quality regardless of the home design, budget, location and building requirements. 
We have developed strong relationships with the best consultants and contractors in the field and have found operations go much smoother when project teams have a history of working together. The goal should be to make each project a little bit better than the last. 
Many talented and experienced design team members are behind the creation and development of our high-quality homes and communities. Assembling the correct design team is pivotal to delivering top-tier homes that today's buyers cannot wait to call home and make their own. 
Pete Beucke, AIA, is vice president of Innovation and Sustainability for Landsea Homes.