It's Time to Talk Resiliency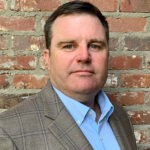 Give customers protection and peace-of-mind with backup power

By Bryan Cordill
Whether caused by storms or natural disasters, the loss of grid power can happen at any time. And the cost of being unprepared can be significant.
Power outages can result in more than just not being able to turn the lights on. They can impact a variety of systems in the home, including smoke and fire alarms, refrigeration units, heating and cooling systems, health and safety equipment, and many other applications. Backup power might be the most important investment for homeowners, as it keeps homes running during the unexpected and protects them from the damage a power outage can cause.
With a propane backup generator, construction professionals can give their homeowner customers more than just power — they can provide peace-of-mind, too.
Why do homeowners want backup power?
In order to show the scope and severity of power outages in the U.S., Eaton's Blackout Tracker Annual Report provides an in-depth look at the problem. According to the 2017 report, 36.7 million people were affected by 3,526 power outages, and the average power outage lasted approximately 81 minutes. There was a reduction in the number of outages compared with 2016, but the number of people affected by outages more than doubled. California, Texas, and New York made up the top three states with the most reported outages in 2017.
When discussing a resilient design, reliable backup power is mission critical. Having a standby generator allows homeowners to avoid weather-related power outages, ultimately saving them money and stress. For example, homeowners can still operate appliances in their home that require power, including heating and cooling systems, electronics, and other appliances. Plus, this is important for customers who rely on electricity to power medical equipment or work from home and need uninterrupted power.
How does this impact construction professionals?
As the number of extreme and unpredictable weather events increases, so does the number of homebuyers seeking resilient home solutions. They want to know that even if a strong storm knocks the power out, their life will continue uninterrupted.
Builders who market themselves as offering resilient solutions, including weather-proof products such as generators, will have a leg up on the competition. In fact, by simply starting a conversation with homebuyers about resiliency and the benefits of having a backup generator, construction professionals can help themselves stand apart from competitors.
What makes propane the best choice for standby power?
Standby generators powered by propane offer advantages that other fuel sources simply can't match, making propane the natural standby power fuel for builders and their customers.
A propane standby generator offers quiet power, efficiency, safety, and dependability. Plus, the fuel's indefinite shelf life makes it the ideal back-up fuel for generators, whereas diesel degrades over time. Propane is non-toxic, non-poisonous, and won't contaminate soil or water. It also produces fewer emissions. According to data from the U.S. Department of Energy, propane produces 16 percent fewer carbon emissions per unit of energy compared with diesel.
Because of propane's energy versatility, the fuel can power many other major energy systems and appliances throughout a home, too. And a propane backup generator can be powered by the same propane tank that's already powering a customer's home. If a customer isn't currently a propane user, builders can work with a local propane provider on the best option for backup power.
Homebuyers can attain whole-building standby protection at an affordable price by combining a propane generator with a suite of propane appliances, including home heating, water heating, cooking, fireplaces, clothes dryers, and outdoor amenities. Having propane appliances throughout a home can actually reduce the home's reliance on standby power, oftentimes allowing homeowners to downsize to a smaller, more affordable backup unit.
Builders, it's time to ask yourself, "When the unpredictability of a power outage hits, will my customers be ready?"
The best time for builders to start talking to their customers about the importance of backup power is now, as preparation is the best defense. Propane provides homeowners with security, confidence, and peace of mind, making it a key component of the resilient design conversation.
Bryan Cordill is the director of residential and commercial business development at the Propane Education & Research Council. He can be reached at bryan.cordill@propane.com.