The B&D Interview: Chuck Fowke, Chairman of the National Association of Home Builders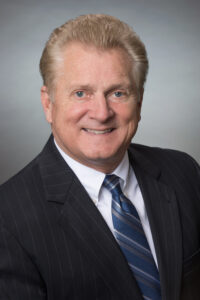 Industry vet shares insights on the latest NAHB reports and pulse on the housing market thus far in 2021
Builder & Developer:  In your eyes, how has the housing market performed with three months under our belts? 
Chuck Fowke: So far, we've had a good start into the year. 2020 was a very good year, despite the pandemic. But, 2021, we are off to a good start. We have our challenges and there is some uncertainty out there right now for the builders, but, in general, the demand is so strong that you have to have a positive feeling about the market.  
Builder & Developer: Do you think the rollout of vaccinations has had any effect on the homebuilding or housing markets? What about the passage of the most recent coronavirus relief bill? 
CF: Well, yes and no. The rollout of the vaccine brings optimism that the general economy is going to begin to rebound, along with our industry. We're proud to say that last year, going into the pandemic, our industry carried the nation's economy on our back. We were blessed that we had the opportunity to be an essential industry. So we had a little bit of a bump in the road at the beginning of the pandemic, but we got our strength back and started moving forward. The coronavirus bill, other than the $1,400 for taxpayers, it includes additional funds for small businesses, rental assistance, re-openings and the coronavirus delivery in aid to some state and local governments, so there is a lot there in the bill that is positive for the housing industry.  
Builder & Developer: The NAHB/Wells Fargo Housing Market Index revealed that builder confidence in the market for newly built single-family homes fell by 2 points to 82 in March. Could you give us a little insight as to why this might have happened despite strong buyer traffic? 
CF: Even though it fell 2 points we're still at a historic high, but the challenges ahead of us right now are rising material costs. If we have an increase in interest rates and material costs increases, it's going to create headwinds for housing and the prices.
I feel as though (rising material costs) are associated directly with lumber. We have had rising costs close to $24,000 for the average house. Every time (a house or average price of a house) goes up $1,000, we push 154,000 people out of the market trying to pursue the American dream. So you do the math and you look at a $24,000 increase, and most of this is attributed to lumber right now.  But I'm a custom builder in Tampa and I'll tell you, I felt the effects personally with my business. I've been building houses in the Tampa Bay area since 1978 and I've never seen a situation where there is such a general shortage of supply and delivery. I can remember years ago we had a shortage in drywall dilemma, but it got resolved. 
I'll say this: I had a meeting with the National Association of Attorneys General this past week and I think over 40 of the attorney generals attended the meeting. They were all perplexed as to why we are having these shortages with lumber and why we have had a 170% increase in lumber prices since last April. An example, one of my fellow senior officers has a house that they built a year ago that's a 3,000 square foot house. The lumber package for that house a year ago was $30,000. Exact same house this year, the lumber package is over $70,000. 
So that right there is causing issues. Some builders are obtaining their building permits and they're not starting the houses. Some are starting their houses, they're pouring the slabs, they are getting the lot cleared, then they hit the pause button and they're going to wait to see what's happening with lumber and to the extreme, I think some builders have slowed down their sales because they know they can't produce what they need to produce for their customers, price and time-wise because we're having very slow deliveries now on a lot of our materials. I started a house three or four months ago. The day I dug the footing, I ordered the windows for the house. I still don't have the windows yet. That's normally available within about 30 days. 
Builder & Developer: The 4Q 2020 Homebuilding Geography Index was recently released as well. What could you tell us about the key findings of that specific report? 
CF:  The key finding there is suburban shift. More and more people because of this made changes in their lifestyles — their homes became their churches, their schools, their gyms, their offices — so people are looking to get to lower density areas and markets that have lower costs like the suburbs. They want community and are trying to build more houses, bigger houses. 
"We have our challenges and there is some uncertainty out there right now for the builders, but, in general, the demand is so strong that you have to have a positive feeling about the market."
Builder & Developer: NAHB recently announced that it has formed a Diversity, Equity and Inclusion (DEI) Task Force. Can you dive into the purpose of this task force?
CF: The diversity task force is trying to create tools that engage members at local and state and national levels to work towards membership that reflects the diverse communities in which we live and work. I recognize the growing importance of that within our industry and within our federation. We have an outstanding group of people that are serving on this taskforce. 
Builder & Developer: In regards to affordability, is there anything of note to point out about where our nation currently stands with that issue?
CF: Number one on our list is housing affordability. We strive for this on a daily basis within our federation and within our industry. Every American deserves the opportunity to own a home. Affordability also affects rental properties. With the headwind we have right now, we're not producing enough homes. We need to build more homes. We need more inventory, but with the challenges that we have with costs, the regulatory, there are several dynamics involved with housing affordability. It's the policymakers and regulations that they are heaping on our industry. For every house we build, 25% to 30% of the costs are in regulations. One [issue] that is near and dear to me — I have oversight for our workforce development within NAHB and our homeowners institute is working very hard to train people — but we have a dwindling workforce, which is causing issues too. So housing affordability is as big a challenge as we've ever had before and it's always been a challenge. 
Builder & Developer: What can building professionals expect from the market for the rest of 2021? Do you have a message for fellow builders out there? 
CF: Well, keep the optimism going because the demand is there. We're not producing enough homes. Normally, in a balanced market, we have a five to six month supply of available inventory, whether it's existing homes that are up for resale or new homes. So five to six months supply of existing homes and a balanced market would have five to six months of inventory of new homes. Right now, we only have about two months supply in existing homes and we have about four months supply in new homes. 
So we just need to build more houses, stay the course. The members of our federation, people who work in the industry, are resilient people and we worked through this pandemic. The best thing I can say to my fellow members and people in our industry whether they're builders or associates that provide us with building materials or they work in the sales force to sell our houses, keep the optimism going.