The B&D Interview – Ken Balogh, CEO and President, Ashton Woods
Ken joined Ashton Woods in 2009 as Executive Vice President – Operations covering Dallas, Houston and Phoenix, and was promoted to President and Chief Executive Officer for the Company at the end of 2010. In his more than eight years at the company, Ken has grown the business from $350 million to more than $1.2 billion in revenue per year, and along the way transformed how homebuyers, realtors, and those in the industry view the Ashton Woods brand.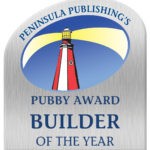 Builder & Developer (B&D): Congratulations on being voted Builder of the Year from our readers. To what do you credit this success?
Ken Balogh (KB): Thank you! As trailblazers in the industry, our mission is to redefine what it means to be a homebuilder by empowering our people and our homeowners to constantly push the boundaries of what's possible. We seek to deliver an exceptional experience for each and every one of our homebuyers, whether they are a multi-move-up buyer purchasing a million-dollar-plus home highly personalized at The Studio by Ashton Woods, or a first-time buyer purchasing a $200,000 home via Starlight Homes, the brand we introduced earlier this year to address the growing needs of the entry-level buyer.
B&D: Ashton Woods has become synonymous with design. What's your secret?
KB: Ashton Woods' commitment to exceptional design is in our DNA. As a design leader, we believe that inspiration for your home can come from anywhere, be it art or automobiles, the runways of Milan or the waterfront views of a New England childhood vacation spot. Our global view, combined with a local focus, translates to truly inspired homes for our homebuyers. Other builders may talk about having a focus on design, but we often hear that when people walk into one of our award-winning model homes, they don't just see the difference, they literally feel it.
B&D: What's in store for Ashton Woods in 2018? What will you be most focusing on and working on the most in the coming year?
KB: While we're obviously going to continue pushing the boundaries of what's possible
in design and personalization on the Ashton Woods side of the business, a big focus for us in 2018 is fueling the momentum we've built on Starlight Homes, our entry-level brand focused on turning renters into first-time homeowners. The entry-level market is booming, powered by first-time homebuyers who have a good bit of anxiety about the process of buying a new home, and for that matter, don't even necessarily believe that the notion of home ownership is attainable. Our goal is to serve as a trusted guide throughout the homebuying process. Our marketing message is one of affordability, and the notion that everyone deserves the chance to make their dreams of homeownership a reality without breaking the bank. It's a story that has really resonated thus far, and we're looking forward to continuing to grow this business in 2018 and the years to come.
B&D: Ashton Woods has grown tremendously in the past decade. To what do you contribute your success?
KB: All of the success we have had is the result of our people. We are so proud and fortunate to have such a strong culture and such a passionate team.
Whatever new endeavor we embark upon, our team will solve for it. Whether it's consistently delivering award-winning models and Studios, launching an entirely new brand targeted at the entry-level buyer, or grand opening the single largest community in our company's history, our team tackles every challenge with passion, and positions us to take advantage of the greatest opportunities on the horizon. This is how we will continue to blaze trails and innovate as we continue to grow. What defines us is and has always been our people. They are the reason we've come so far and the reason why we can all be so optimistic about the future here at Ashton Woods.