Implementing Better Builds
Today's buyers want their new homes to be more energy-efficient and sustainable and home builders need to fill that demand
By Brian Alvarado
The current housing market has been one of the most-talked about topics in recent weeks. Home prices have soared to new highs and bidding wars have ensued. Meanwhile, homebuilders across the country are struggling to meet delivery times due to skyrocketing materials prices — in particular, lumber.
But if there's one way for any homebuilder to thrive in today's market (or any era for that matter), it's vital to adapt to what prospective buyers are looking for. After over a year of an emphasis on health and wellness because of the COVID-19 pandemic, energy efficiency and sustainability features are a hot commodity among buyers.
After over a year of an emphasis on health and wellness, energy efficiency and sustainability are a hot commodity among buyers.
According to the National Association of Realtors' 2021 Realtors and Sustainability Report – Residential, 55% said their clients were at least somewhat interested in sustainable features in a home, while 65% said promoting energy efficiency in listings was very or somewhat valuable.
Additionally, the National Association of Home Builders (NAHB) conducted a survey of more than 3,000 home buyers and found that a majority of them prefer to go green when provided the option, such as incorporating durable materials (66%) and passive solar design (60%) into their homes.
As a specific example, the same NAHB survey gave participants 12 listed window types and materials to rate using these three levels: essential, desirable, indifferent and do not want. The top three choices that were either essential or desirable were all in relation to energy efficiency: ENERGY STAR rated windows taking 83% of the vote; triple-pane insulating glass tallying 73% of the votes; and low-e insulating glass registering at 65%.
Despite possibly putting down more money for a more resilient home to begin with, energy-efficient features can save residents more in the long run and become the no-brainer play for prospective homebuyers.
Joseph Emerson of the Zero Energy Ready Project recently wrote an article for our green-themed magazine Green Home Builder Magazine (GHB) in which he discusses how to sell a net-zero home to anybody. In the article, he discusses that green homes save a vast amount of money over time.
"The zero home is almost always less because the monthly energy savings exceed the extra amount added to the monthly mortgage," Emerson said. "A home with a lower cost of ownership provides financial security."
James Attwood, Tri Pointe Homes Arizona division president, also attests to how going green is beneficial to all parties involved.
"The health component, from homeowners and their finances to the environment, is a constant thought that has lasted through the years," Attwood said. "When builders and developers deliver sustainability through strategic land acquisition and planning and smart building practices, they build and broaden housing value to the long-term benefit of all."
But as with any new endeavor, the thought of transitioning to a more sustainable business model for those who don't already build green to fill the sustainability gap could be viewed as a very daunting task.
The first place to start is a third-party certification, like the National Green Building Standard (NGBS), or a Leadership in Energy and Environmental Design (LEED) certification.
As NAHB's Brandon Bryant mentioned in a prior interview with GHB, builders don't have to overachieve when starting out building green or building to a certain certification standard.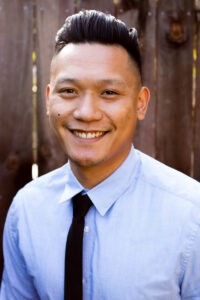 "Just having a green rater there to verify and coach you through it — it really helps you make informed decisions," Bryant said." "I always tell people that you don't have to hit a homerun the first time. Just get an entry-level certification then build on that knowledge base."
Not only can a certification get you a jump start on how to implement better building practices, buyers are looking for homes that achieve certification standards and are willing to dish out the cash.
According to the NAHB survey that was previously mentioned, buyers are "generally willing to spend for more green certifications as well, including more than $2,000 upfront for a home certified to an above-code standard for health and wellness."
As we enter the latter half of 2021 and vaccinations continue to roll out, it's essential for builders to consider the current market despite the materials crisis. Health and wellness was put at a forefront because of the pandemic, and buyers are making it clear that sustainability is a priority in the event that something similar happens again in the future.
Brian Alvarado is the editor of Builder and Developer Magazine. He can be reached at brian@builder.media.