Big Builders Target Secondary Markets
Big builders are putting small towns on the map, but what does it mean for private builders?
By Chris Jasinski
Public and foreign homebuilders are expanding into secondary markets, satisfying their need to grow while taking advantage of higher consumer demand and the increasing attractiveness of smaller cities.
Earlier in this housing cycle, primary markets such as Orlando and Phoenix consolidated as public and foreign homebuilders increased market share by acquiring private builders and growing organically. Now those big builders are targeting secondary markets such as Huntsville, Alabama, and Columbia, South Carolina, to meet their growth objectives.
Two years ago, Huntsville wasn't on anyone's radar. Then we started talking with big builders about their desire to enter Huntsville, and deals started happening. In May 2021, Goodall Homes (Clayton/Berkshire Hathaway) acquired Legacy homes. In December 2021, we advised Breland Homes on their sale to Lennar. Acquiring Breland gave Lennar an immediate presence in Huntsville and the Florida Panhandle—another secondary market that wasn't drawing attention.  
Why is this happening? What does it mean for private builders?
Public and Foreign Homebuilders Need Growth
Homebuilders have an insatiable appetite for growth. In projections to investors, most public and foreign builders target 10%-15% annual growth in revenue, profit and closings. Despite strong demand for new homes, meeting these projections is increasingly difficult due to a lack of available finished lots. That means big builders can't simply ramp up production in another market to compensate for weather delays and other closings shortfalls elsewhere. 
Labor shortages and supply chain problems have exacerbated the situation, slowing cycle times and delaying closings. As a result, public and foreign builders are expanding into new markets through organic growth and M&A activity, searching for more closings, revenue and profit.
Secondary Markets Are Increasingly Attractive
Consumer demand is a key driver toward making secondary markets more attractive. Smaller cities have grown consistently throughout this cycle as consumers seek a lower cost of living. Accelerating this trend is pandemic-driven work flexibility that allows some of the workforce to live anywhere.  
Less builder competition means land and labor prices don't get bid up, and builders can be more aggressive in pricing their homes, typically resulting in higher margins.
Big builders are motivated to deliver homes that are affordable to a larger portion of our population. Home prices in secondary markets are often lower than major metropolitan areas due to less expensive land and construction. Land is often available under looser terms, allowing builders to control more of it. The regulatory environment is easier to navigate in secondary markets, so entitling land, permitting homes and building them happens quicker.  
Many secondary markets have recovered from the last downturn and grown enough to entice big builders. Columbia, which delivered $1 billion in new homes last year, is a great example.  
In 2018 there were only two public builders in Columbia, D.R. Horton and NVR, which held a mere 22% market share against private builders' 78%. Later that year, Clayton purchased Mungo Homes, and LGI entered organically in 2019. In 2020, our firm advised Essex Homes, which held a 19% market share, on their sale to Stanley-Martin (Japan-based Daiwa House Group).
By the end of 2020, public and foreign-owned builders were delivering 64% of Columbia's new homes, and last year Pulte started acquiring land. As these big builders ramp up, we project their market share to increase.
This trend will continue as many secondary markets still dominated by private builders are ripe to repeat Columbia's experience. There were zero public builders in Boise, ID, until Toll Brothers wisely entered in 2016. Toll and the private builders enjoyed outsized margins as the local, private Boise builders commanded 91% market share in 2020. Sensing the opportunity, four public builders jumped in last year. The private builder market share will certainly shrink going forward. 
Impact On Private Builders
If/when the well-capitalized public and foreign builders come to town, private developers will face challenges and opportunities. Competition for land, employees, trade partners and customers will increase.  
The strong private homebuilders will continue to thrive. Their long-standing relationships will protect them, even as margins come under pressure. Private builders that are undercapitalized, lack quality team members and/or suffer from operational inefficiencies may have a tougher time.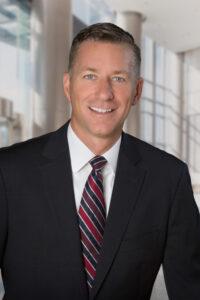 On the bright side, it could mean good news for builders considering a sale of their business. Current market dynamics have created a window of opportunity for private builders in secondary markets with solid margins, quality land positions and strong teams to monetize their business. 
Chris Jasinski is a managing partner and co-founder of JTW Advisors, a mergers and acquisitions advisory firm focused exclusively on the homebuilding industry. He may be reached at chris@jtwadvisors.com.