Big Money: Builders and Single-Family Rental Developers Continue to Battle for Land
Amidst Record Lease Rates and Construction Starts, Demand for Land Surges.
By Mark Wolf
Heat within the single-family rental (SFR) marketplace continues to rise with no release. In November 2021, CoreLogic announced September 2021 data from its Single-Family Rent Index (SFRI) that demonstrated a national rent increase of 10.2% year-over-year, up from a 2.6% year-over-year increase in September 2020. The firm cited record low SFR vacancies and ultra-competitive for-sale market conditions as drivers of the double digit SFR rental rate growth.
Like the surge in rental rates, SFR construction starts reached its highest quarterly volume on record during the third quarter of 2021, according to an NAHB review of data from the Census Bureau's Quarterly Starts and Completions by Purpose and Design. The analysis identified approximately 16,000 SFR starts during the third quarter of 2021. Notably, NAHB's findings only include homes built and held by the builder for rentals and exclude homes built then sold to a third party for rental purposes. The NAHB estimates the excluded figures represent another 3-4% of SFR starts.
 "While builders boast low capital costs, the SFR developers with vertically integrated businesses that build, amenitize, manage and maintain communities onsite have their own advantages."
It seems that many players have jumped into the sector looking for a chance to capitalize on the enthusiasm, creating an overly heated market. Yet, savvy industry veterans know something's got to give. Too much money chasing too few good deals will ultimately lead to problems. Eventually, the SFR arena must level. However, there's one thing everyone is competing for.
The Battle for Land Continues
Substantial competition exists today between big money, such as private equity funds, traditional homebuilders and seasoned SFR developers as they battle for land assets. Land remains a scarce commodity. In many ways, nothing is surprising about the current fight for land, however the issue is more pronounced today than ever before because there is so much capital entering the space.
One competitor is institutional capital. Funds, which typically join forces with an operating partner, are now entering the sector directly, without any partner. Competing alone, these funds can actually pay more for land because they don't need to share profit with a partner. With a shifted target return, these players can overpay for land, beating out many traditional SFR developers.
Homebuilders are another major competitor for land, and not just for assets they want to build for-sale homes on. Many of the country's biggest homebuilders are now active in the SFR sector, building homes in bulk and selling them to third party operators who subsequently rent them. Typically, builders benefit from a low cost of capital, which is helping them to capitalize on the SFR craze and to gobble up as much land as they can for future rental communities. 
Traditional SFR developers are also looking for land. However, unlike many of the big builders, SFR developers are typically looking for smaller land assets. The comparison in size is stark with SFR developers roughly seeking 15- to 30-acre sites for 150-home communities, on average, and builders comparatively seeking 200- to 300-acre sites for 500- to 800-home communities. 
While builders boast low capital costs, the SFR developers with vertically integrated businesses that build, amenitize, manage and maintain communities onsite have their own advantages. They benefit from the ability to hold community assets longer if they wish, giving them the ability to pay a bit more for well-located land they believe will deliver significant ROI longer term.
Regardless of business model, size of target land asset or intended community density, timing and location still ultimately drive land prices. 
Location, Location, Location
A lot of the land competition is occurring in secondary, non-coastal markets where the relocation of people from urban cores, traditionally higher cost and higher wage markets continues. Prime examples are the widely publicized movements of people from New York City to Florida suburbs and the exodus of city dwelling Californians to numerous locations within Texas. 
As is always true for real estate, location matters. Some participants today believe they just need to build a house and place a 'for rent' sign on it for it to succeed. And, while they may be correct for the time being, a reckoning within the sector is likely on the horizon. Dynamics will shift in the for-sale arena, post-COVID work may resume in traditional office locations and any number of things can change. In many scenarios, secondary and tertiary market rental homes will likely suffer first.
Ultimately, success is tied to land location. The players and communities with strong fundamentals and locations will be the ones to survive and thrive.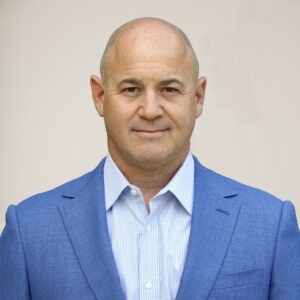 Mark Wolf is Founder and CEO of AHV Communities, a San Antonio-based pioneer and leader in master-planned single-family rental home communities. Visit www.AHVCommunities.com, contact Mark Wolf at mwolf@ahvcommunities.com.