Model Home Merchandising or VR? Both are Essential to Rent or Sell Homes Today
Using virtual reality can supplement other model home merchandising tactics for a comprehensive approach
By MARY COOK
For builders and developers in the housing industry, "to stage, or not to stage," is always a debate. And for good reason: while staging is important to the ROI of every type of housing project—be it for sale or rent, production or custom, and starter or high-end—its costs impact the bottom line. Today, virtual reality (VR) technology changes the expense equation.
Both Merchandising and VR are Indispensable
It is important to consider the benefits of showing potential residents physical models. Studies substantiate that staging a home helps it sell. The National Association of Realtors' 2019 Profile of Home Staging found 83 percent of buyers' agents believe, "Staging makes it easier for buyers to visualize a property as their future home," while more than half of sellers' agents say it decreases the amount of time a home spends on the market.
Our work designing and merchandising model homes that are for sale or for rent, including large multifamily projects for every generation, has given us substantial proof merchandising spurs conversion for every type of housing. People decide if they are interested in a place within a few moments of seeing it, and model homes and apartments vastly decrease the time it takes rentals or homes to realize occupancy.
VR, which lets builders and developers stage properties virtually and people to visit them that way as well, is a requisite thanks to the way we search for homes today. A whopping 83 percent of all buyers use the internet frequently to search for homes, and another 10 percent do so occasionally, according to NAR's 2017 Real Estate in a Digital Age report.
Taken with stats on the power of merchandising, two things are clear: An empty space does not help buyers or renters envision possibilities, and VR is only going to become more important because internet usage, already at a pervasive 99 percent in millennials, will become universal as older generations with lower usage rates (77 percent for those 71 and older) pass.
Now the question is not whether to stage, but rather how to do it: using VR or building out one or several models? Everyone thinks VR is more cost-effective and takes less time to execute than model home merchandising, but that is not necessarily true when you consider what each method entails.
How Models are Merchandised
After interior designers complete their research on the demographics and psychographics of a project's target market, they generate detailed sets of drawings that include floor plans and interior elevations. Complementing this, they generate specifications that include all fixtures, finishes, furnishings, and lighting. To do so, they must research actual products and make specific selections. Everything from color palettes, countertop materials, wall treatments, floor materials, and more is stipulated in great detail, from the exact brand that is being used, to each item's cost.
After builders or developers approve plans and specifications, everything is purchased and installed to compete a model. Depending on the speed of the approval process and availability of products, it is possible to merchandise a model in 30 days from start to finish, but most timelines range up to 90 days.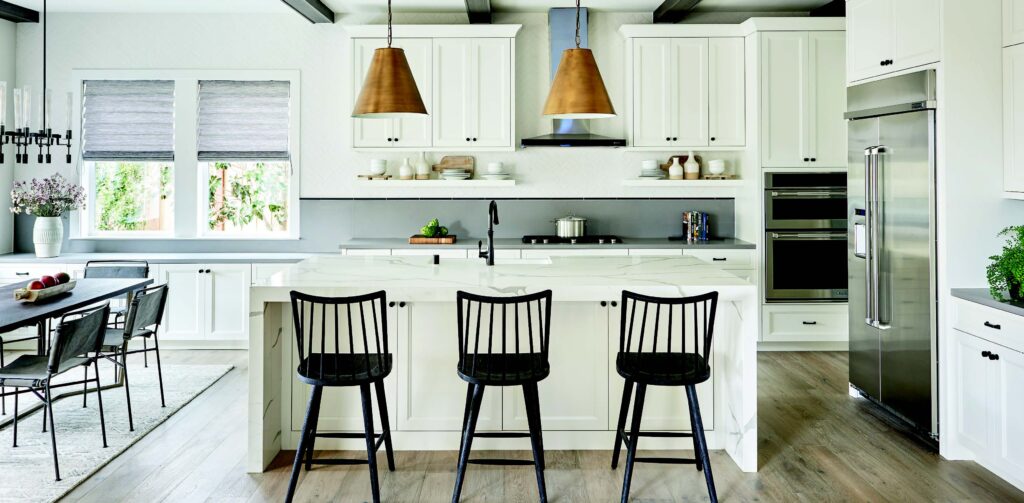 How VR Tours are Executed
Like physical models, VR models need complete sets of drawings and specs, which are designed and executed by interior designers. This part of the process, which can be very time consuming, depending on a project's size, scope, and approval process, is exactly the same for merchandising and VR. Depending on what you are using the VR to showcase, there are different protocols about accuracy.
For example, if a home is for sale unfurnished, everything that comes with the sale must be depicted in VR images accurately. This means designers can take creative license with the furnishings. But for communal spaces in master planned communities, every single detail on the renderings must represent what buyers are getting, whether for sale or rent, with 80 percent accuracy. For timeshares the number rises to 100 percent accuracy; even pillows with one-inch fringe must be exact.
Nothing needs to be purchased and installed, but VR views still have costs associated with them and the larger a home, the more views required. While the first part of the process— creating drawings and specifications—takes the same number of hours and parallels merchandising in costs, the second part is far more expedient because there is nothing to order, manage, and install. This means VR models cost about 80 percent less than physical ones and take about one-third the time.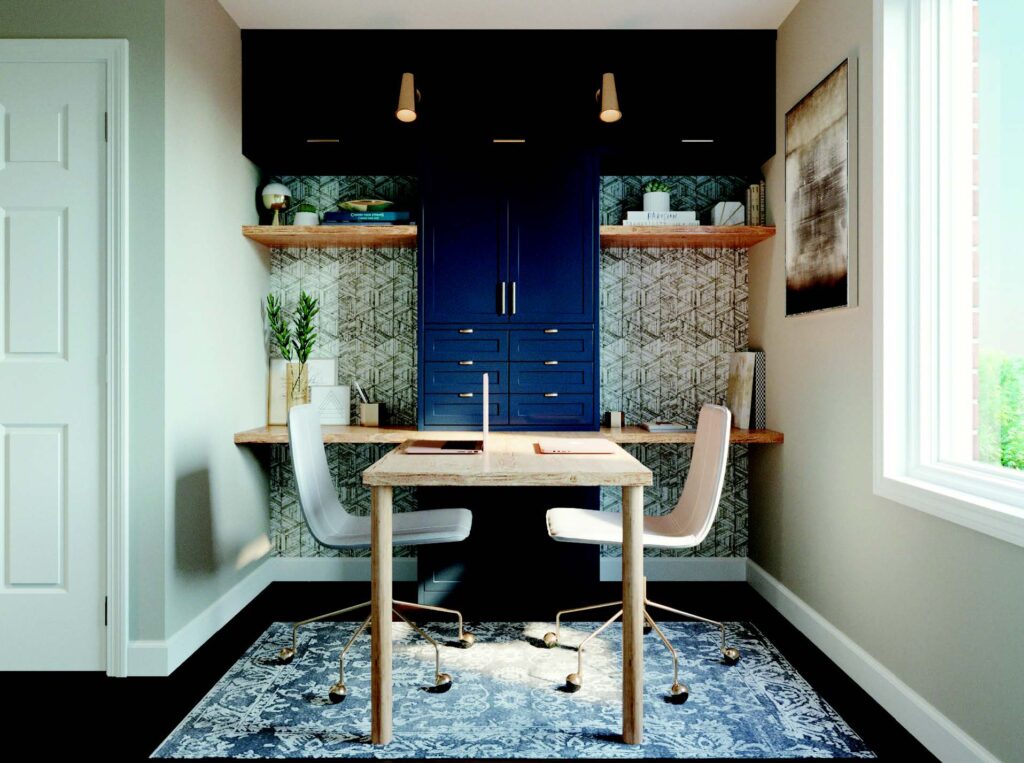 Why Both?
"VR is a loose term today and used in many different ways," explains Architect Rob Masulis of RM Studio. "We call everything VR, but it really means you're throwing on a headset and walking every inch of a floorplan. When people view homes on a screen, they're really taking 360-degree spins that zoom and pan 3D images."
Regardless, it is effective enough to allow buyers to see what projects will be like before they are built, he explains. It lets builders and developers get a jumpstart on rentals or sales in projects under construction by showing models to potential buyers, brokers who service many clients, or buyers relocating to a community. It is critical for new projects that can't break ground until a specific percentage of units are presold.
Today, many builders and developers use both. Floor plans or pictures do not do justice to how a room's proportions and features really feel, but before a project is built, VR gives them a more accurate and meaningful sense of a space and how it will live. Once projects are completed, VR and physical models are complementary. If a project has many floorplans, VR can supplement physical models or offer additional decorative input. "If you want to put gold-plated doorknobs in a VR model, it won't cost you anything," Masulis quips.
Mary Cook is the founder and principal of Mary Cook Associates. She may be reached at www.marycook.com