Bridging the Gap Between Sales and Marketing Teams
Bringing the teams together allows for a better customer experience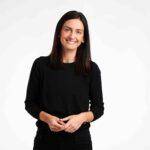 By Mollie Elkman
Sales and marketing are the two most critical elements of homebuilders' success. However, they often operate in a disconnected fashion, leading to inconsistent messaging, misalignment of strategies and a less-than-optimal experience for the customer. In an increasingly competitive housing market, it's clear that sales and marketing teams need to find fresh ways to work together to generate better outcomes for the customer and better results for the builder.
This big leap forward – creating a synchronous relationship between sales and marketing – involves changing the ways we approach traffic and conversion. Builders will need to rethink who is responsible for generating leads and telling their stories. With a more holistic approach, all of these steps will become part of the same cohesive picture.  
Symbolizing this new approach to sales and marketing, I'm bridging my marketing experience with new home sales authority Jeff Shore to help builders better understand the benefits of a collaborative sales and marketing approach. Together at Jeff Shore's 17th Annual Sales & Marketing Summit, which includes a focus on marketing for the first time, industry experts will teach builders how to converge around the theme of "Traffic + Conversion," the lifeblood of every business and the mission shared by sales and marketing teams everywhere. 
Aligning sales and marketing teams can generate more leads, build better customer relationships, optimize funnels, enhance brand awareness, convert clicks and visits into actual homebuyers, increase homeowner referrals and more. All of these steps are important in the cohesive picture, and savvy builders will be ready to deploy this new approach. Getting started can be confusing, but there are a few key tips to keep in mind.
Foster Communication
Communication is key to any successful relationship, and this is especially true for sales and marketing teams. Create an environment where both teams can communicate freely and frequently. Regular meetings and brainstorming sessions can help ensure everyone is on the same page and working toward the same goals. Encourage both teams to share their insights and work together to create a more comprehensive strategy.
Identify Shared Objectives
To ensure both teams are working toward the same goal, it's crucial to identify shared objectives. Sales and marketing teams need to be on the same page regarding the target audiences, product positioning, and the ultimate goal of driving revenue. This alignment can help create a more cohesive customer experience and help both teams better understand how their individual efforts contribute to the overall success of the organization.
Emphasize Collaboration
Collaboration between sales and marketing teams is necessary for developing an effective strategy that maximizes customer engagement and lead generation. While sales teams are more focused on direct communication with potential customers, marketing teams have the skills and resources to create powerful messaging and engaging content. Encourage both teams to collaborate on content development, campaign planning and lead generation to establish the most comprehensive and mutually beneficial strategy.
Humanize Your Teams
From your prospect's first encounter with one of your ads, to their first visit to your website, and to their first meeting with your sales team, customers should feel an authentic connection to every member of your marketing and sales team that they encounter. 
Here's one of Jeff Shore's, founder of Shore Consulting, favorite tips: "Buyers should receive a unique lifestyle bio of the design center consultant, loan officer and processing team, construction superintendent, and customer care representative assigned to their home. This special bio is designed to identify the representative's favorite activities such as love for movies, coaching Little League, or owning two dogs, allowing the buyer to identify with one or more aspects of the representative's lifestyle. This important step helps humanize the team member in the eyes of the customer and provides a social lubricant for quickly developing successful relationships," said Shore.
The traditional way of working in silos has become increasingly obsolete in today's housing industry. To stay ahead of the competition, builders must bridge the gap between sales and marketing teams to provide a better customer experience, a more lucrative result for the builder and increased sales. This new approach requires an effective story-telling strategy because converting leads into sales is all about understanding your customer's story. The shared mission of sales and marketing teams everywhere is traffic and conversion, and it's the responsibility of both teams to work together in a cohesive way to achieve that mission.
Mollie Elkman is the author of the children's book, The House That She Built. She is also the proud recipient of the NAHB's 2020 Sales & Marketing Professional of the Year.