Brookfield Residential Embraces the Spirit of Colorado with Solterra
Entering the Denver market in 1997, Brookfield Residential's newest community in Lakewood, Colo. is located just 20 minutes from downtown Denver between Green Mountain and Red Rocks. Described as a "hillside village," the community is placed in a central location that enjoys the many amenities that contribute to Colorado's legacy, including great fishing sites, mountain biking, golfing, skiing, and other outdoor exploring.
Brookfield Residential opened for sales at Solterra in the fourth quarter of 2014 and opened its first models in April of this year with two models currently built, another one under construction and 22 homes sold thus far.
Solterra's biggest asset is the land, and its homes were designed to accentuate Colorado's natural topography, from its rugged hillsides to surrounding rolling hills, and rock outcroppings and mountains. "The architecture is reminiscent of mountain villages in Tuscany, Provenance and Andalusia. Yet this little hillside destination is pure Colorado," said Vice President of Housing for Brookfield Residential's Colorado division Perry Cadman.
Exteriors of the homes are crafted in roughhewn stone, stucco, and slate tiled roofs, creating the illusion that the homes spawn from the ground itself. Its style is very native and grounded, adhering to Colorado's authenticity; it is what Brookfield means when they say "If you're going to live in Colorado, live in Colorado."
Solterra offers two home portfolios to choose from: the first is the Duet Portfolio designed for homebuyers who enjoy their own private space but still want to be a part of a greater community. Plans for the Duet Portfolio begin in the mid $400s with floor plans ranging from 1,708-2,122 square feet.
Their second portfolio is the Signature Portfolio where homes are filled with light and purpose, concentrating more on how design connects the owner with the outdoors, and how it conforms to their personal style. Signature portfolio plans begin in the mid $400s with floor plans ranging from 1,785 to 2,158 square feet.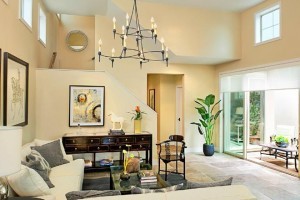 Brookfield also takes the homebuyer's personal tastes and style into consideration. Future homeowners at Solterra have an input in the electrical systems, cabinets, home technology and other finishes to make sure that their home properly reflects their lifestyle.
With a great emphasis on the outdoors, Solterra's use of patios, rooftop decks and spacious courtyard exude the feeling of the outdoors even when residents are within their homes. "Each home looks good next to its neighbor—different but complementary— creating a village aesthetic that's friendly and inviting," said Cadman.
In addition Brookfield's use of large energyefficient windows and glass doors do more than just help homebuyers save money on their utility bills; the windows and glass doors break the barrier between the outdoors and indoors. "With each home literally wrapped around a large, livable courtyard, the connection to the outdoors becomes almost seamless," said Cadman.
When residents have exhausted the outdoors and need a break, Solterra's signature clubhouse, The Retreat, offers entertainment and relaxation. At the Retreat residents can enjoy a private spa and fitness center offering professionally guided yoga and other exercise classes, or they can make reservations to host private parties such as weddings and graduations.
With the plentiful outdoor activities that Solterra offers, it is perfect for homebuyers who appreciate the outdoors and enjoy unique amenities like having the Rockies at their doorstep. Free-spirits and those young at heart will find refuge living in Solterra.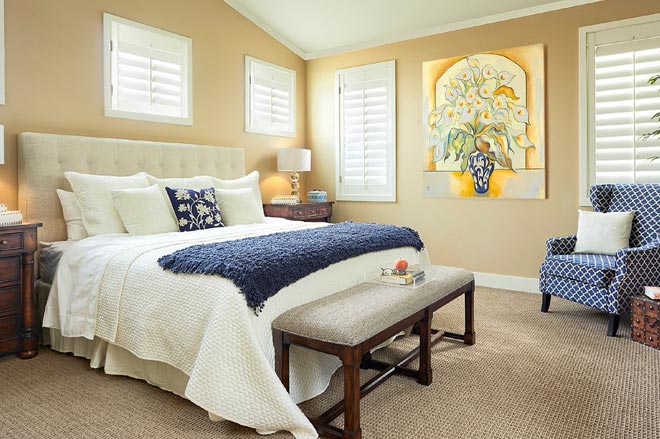 With an emphasis on the outdoors it is no surprise that Brookfield Residential builds with energy-efficiency in mind, taking great consideration of the environment. "The homes at Solterra are unique in that they are designed specifically for this community, with Colorado's most respected homebuilders bringing brand new, energy-efficient designs to the table," said Cadman.
All Brookfield homes at Solterra are tested and certified to meet the ENERGY STAR 3.0 Standard. They include an abundance of energyefficient features throughout the exterior and interior of the home, such as a 93 percent efficient gas force-air furnace, double-pane low-E vinyl windows and sliding glass doors. Their tankless water heater with hot water recirculation system ensures water conservation, and its tight building envelope ensures energy is not squandered during transient weather conditions. Brookfield provides walls consisting of R-23 walls made up of 5.5-inch blown-in fiberglass insulation; attics with R-50 blown cellulose in accessible areas; 2nd floor over unconditioned spaces, also with R-58 blown in and densely packed; and its basement walls are composed of R-19, perforated vinyl-covered and floor-to-ceiling wall drape.
Solterra is unique because its ideal setting adapts to the seasons and weather conditions in Colorado. For example, in the winter there are dozens of world-class ski resorts only an hour away. And during the spring hundreds of miles of the region's best hiking and biking trails are surrounding the homes. For the summer, The Retreat offers poolside amenities to enjoy, and during autumn nearby trout streams and golf courses offer outdoor activities to enjoy Colorado's best weather. The community itself also hosts a number of events and social gatherings to keep homeowners active and social.
Brookfield was awarded the 2014 MAME Award for Best Architectural Deisgn for the Freestyle Two (ranch) plan in their community at Brighton Crossing in Brighton, Colo.
Also in 2014 the Signature 2, offered at Solterra, was the recipient of 11 awards including Best in American Living Awards and the Marketing and Merchandising Excellence award.
With a commitment to exceptional quality and creating value, Brookfield Residential will continue to build in the Denver, Colo. area. "Brookfield Residential envisions a community unlike anything else around, with new homes along the banks of Barefoot Lakes just a short drive up the highway north of Denver" said Cadman. Their new community will feature 150-acres of recreational waters that are surrounded by open space, and like Solterra, will emphasize an appreciation for the outdoors and its great activities.
Sergio Flores is an Editorial Assistant for Builder & Developer magazine. He may be reached at sergio@penpubinc.com.