Brookfield Residential of Colorado Pioneers Denver Market
Builder and Developer magazine is happy to recognize Brookfield Residential of Colorado as our "Builder of the Year."
By Tamara Philips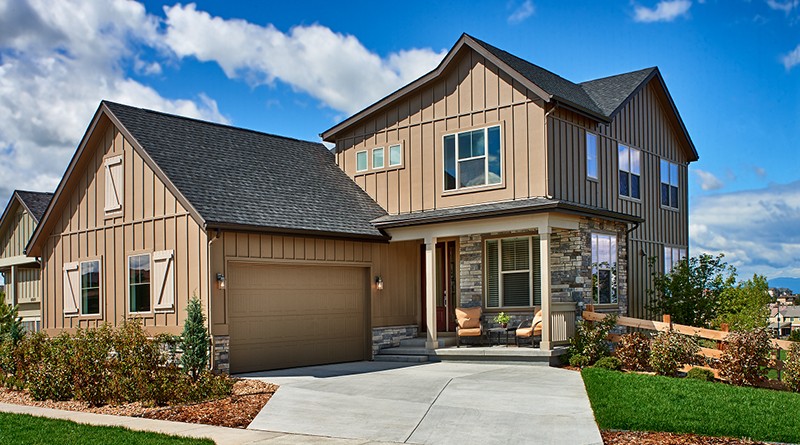 Brookfield Residential of Colorado has had a packed summer this year, opening two Tealight models at Brighton Crossing and a Duet model at Solterra in Lakewood in August, and two more Tealights at Midtown at Clear Creek in September—not to mention the several awards received for various models, as well.
In addition, Brookfield Residential's Midtown Residence Eight in Denver, is the first Colorado home to receive the Passive House certification and the first house produced by a U.S. production builder to receive this certification.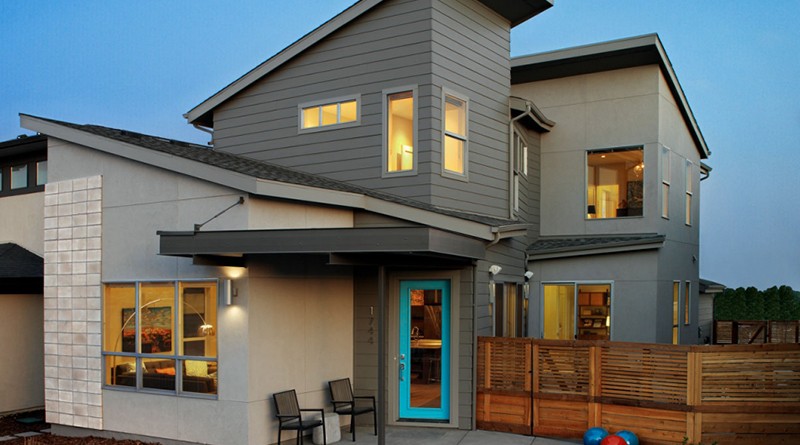 With all of this to bolster the Denver market builder's resume, Builder and Developer magazine and Peninsula Publishing are happy to recognize Brookfield Residential of Colorado as our "Builder of the Year." Votes were collected from a survey from the magazine's readers, contributors, and advertisers nation-wide.
"The Denver metro area is one of the most exciting and challenging new-home markets in the nation right now, which makes this award from Builder and Developer magazine all the more satisfying," said Perry Cadman, Vice President of Housing Operations at Brookfield Residential. "There is no single component of our business that Brookfield Residential does differently that makes it stand out from the competition. Rather, we think we have found the right balance of design, quality, energy efficiency, and comfort at a price that our customers can understand. It's all a value proposition."
In May, one of Brookfield's newest models in Brighton, Colo., was selected as an Award of Merit winner in the 2015 Gold Nugget Awards competition. And for the third straight year, Brookfield was recognized for the architectural design of its "new kind of new home." At the MAME Awards in October, Brookfield won the 2015 award for best architectural design-detached home under 2,200 square feet, for the company's Signature 1 plan at Solterra in Lakewood. The award reflects Brookfield's emphasis on the creative use of space to create a sense of openness and a synergy with the outside living area. Brookfield, whose slogan is "Home Evolved," calls this emphasis on creativity and innovation a "New Kind of New Home."
Brookfield also won the MAME award for its Signature 2 plan in Midtown in 2013. Both sets of plans were designed by DTJ Design. In 2014, Brookfield won the MAME award for its Freestyle 2 home in Brighton Crossing.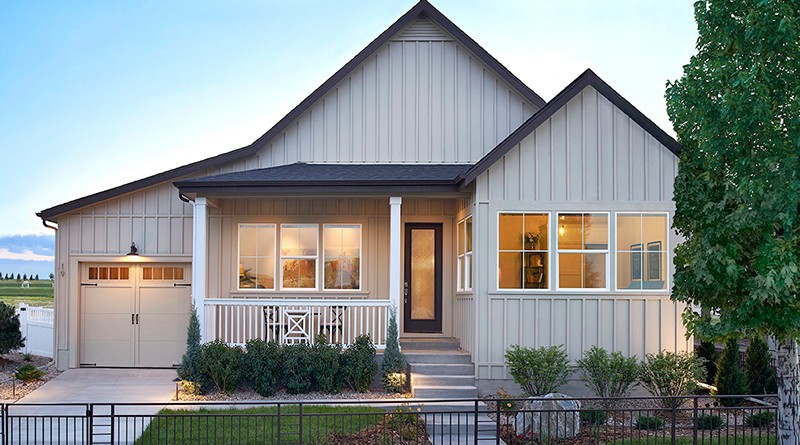 "When we design a home, we put a priority on the functionality that complements the buyer's lifestyle," Cadman said. "But if there is one character of our company that might stand out among all the rest, it would have to be our ability to innovative."
Some of the innovations are relatively remarkable, such as their multi-entry garages in Brighton Crossing—while some are more subtle (like the keyless entries), but they add up to a noticeable difference overall throughout the Brookfield brand—and most recently in Tallyn's Reach of Aurora.
Brookfield Residential of Colorado is not only pioneering within their region, but stands out from other Brookfield markets in a multitude of ways. They have three huge environmental impacts that affect the way they do business that makes life in Colorado a bit different than Texas or Arizona, or even California or the Washington, D.C. area, for that matter.
The first factor is climate with the dry air and extreme seasons. "We have to build around those conditions, with material that is suitable, and with energy efficient features that help our customers save money on their utility bills," said Jim Van Gelder, Manager of Sales and Marketing at Brookfield Residential. "We are one of the few homebuilding companies that uses a local architect, and the architect's direct familiarity with the environment results in a design that is most appropriate for our customers."
The second factor is the economic environment, with homes appreciating at a rate that is generally greater than almost anywhere else in the country, creating a market demand that has forced Brookfield of Colorado to stay on their toes. And the third is because of that demand (and because of the recent recession), the supply of workers is much thinner in Colorado, relatively speaking. "We have found ways to address all these issues, and I don't know whether it has made us "better," but it has definitely made life more interesting," said Van Gelder.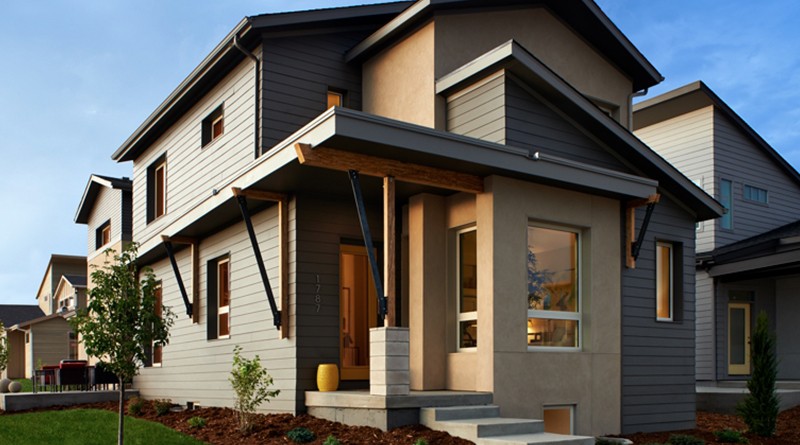 With this swelling demand among the Denver market, sales are up by 200 percent in 2015 (over 2014), and Brookfield is targeting another increase of 61 percent in 2016, according to Rick Dengler, President of Brookfield Residential of Colorado. A big portion of that increase will come from their newly established Barefoot Lakes community in the Firestone/Longmont area just north of Denver.
Brookfield has a couple of homebuilding partners lined up, and expect to have a half dozen model homes available for touring this summer. Eventually, this community will be home to about 5,000 families, which will include a variety of outdoor amenities. "It's the most exciting project we have launched since our Midtown at Clear Creek community in 2013," Dengler said. "…and we are still selling homes almost as fast as we can build them in that community."
As a follow-up to the Tealight portfolio, in 2016 Brookfield will introduce two locally developed and designed portfolios of homes—the Citify Portfolio and the second that is yet to be named. Additionally, Brookfield is about to enjoy their first full year of sales at the popular Solterra community in one of Denver's fastest-growing suburbs.
Brighton Crossing is also a long-standing master planned community, with three product lines. And lastly for 2016 plans, is the participation in the build-out of the new, 12,050-home Sterling Ranch community, which is just beginning to take shape in northwestern Douglas County. "Our main challenge throughout the year will be to find the number of workers and partners who embrace Brookfield's commitment to quality," Dengler said. "Similarly, management is working toward the development of strong, fully engaged, diversified employee teams to uncover additional opportunities for innovation."
Tamara Philips is the Managing Editor for Builder and Developer. She may be reached at tamara@penpubinc.com.