Builder of the Year: Beazer Flourishes in 2021
Despite an unpredictable year, Beazer continues to grow.
By Camille Manaloto
As the world continues to navigate through another year of uncertainty and the homebuilding industry experiences highs and lows like never before, Beazer remains one of the top homebuilders in the U.S.
Headquartered in Atlanta, Beazer Homes creates durable and growing value for customers, employees, partners, and shareholders.
"We've built our customer strategy around creating extraordinary value at an affordable price," CEO, Allan Merrill said. "Every Beazer home is designed and built to provide Surprising Performance, giving customers more quality and more comfort from the moment they move in – saving money every month."
Beazer has been building homes across the United States for more than 25 years, but their history started in the 1600s with an English builder named George Beazer. Nine generations later, the Beazer family and name continues to stand for quality homebuilding, craftsmanship, and innovation.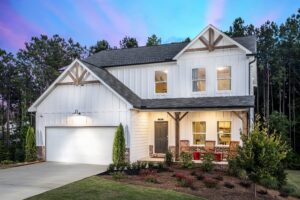 They build single family homes, townhomes, and condos in highly desirable locations all across the nation including in Arizona, California, Delaware, Florida, Georgia, Indiana, Maryland, Nevada, North Carolina, South Carolina, Tennessee, Texas, and Virginia.
They also build age-restricted communities designed for those ages 55+ under the Gatherings brand. Serving the nation's fastest-growing demographic, Gatherings communities are built in vibrant, multi-generational areas, allowing residents to enjoy a robust lower maintenance lifestyle in proximity to trails, shopping, restaurants, entertainment, recreation, medical facilities, and other amenities.
Mortgage Choice
They provide a more valuable mortgage application process for their customers by ensuring they have an opportunity to shop and compare loan estimates from more than one lender. By providing each buyer with access to a selection of high-quality lenders and tools, it assists customers in comparing loan offers based on what is most important to them.
Choice Plans™
With Beazer's Choice PlansTM, they've created structural floor plan options for every plan offered. These allow buyers to personalize their primary living areas to match their living preferences at no additional charge.
Surprising Performance
Beazer designs and builds every home to provide more quality and comfort from the moment they move in. Their commitment to exceed the latest ENERGY STAR® standards means wall-to-wall comfort in every Beazer home, and they earned the ENERGY STAR® Partner of the Year—Sustained Excellence Award for the sixth consecutive year in 2021.
Sustainable Practices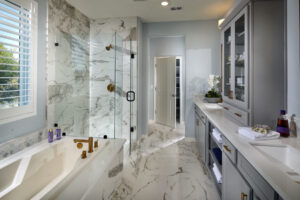 Beazer is the first national builder to publicly commit to ensuring each home they build is Net Zero Energy Ready and they expect to reach this objective by the end of 2025. They calculate the energy performance of their homes using the industry standard Home Energy Rating System (HERS), which measures energy efficiency on an easy to understand scale: the lower the number, the more energy efficient the home. Reaching their Net Zero Energy Ready target represents a significant improvement in energy efficiency and will lead to a reduction in greenhouse gas emissions.
Net Zero Ready is an industry-leading initiative that is not only making a difference for customers and the environment, but is putting them ahead of building codes that will be aimed at reducing the industry's carbon footprint. By working toward being Net Zero Energy Ready by the end of 2025, they're giving themselves time to experiment, to practice, to substitute different products, and to figure out what works at scale in different climate zones.
The last year was challenging, but highly successful, despite the disruption caused by the pandemic. The Beazer team was able to reinvent many processes and adapt to a new "social distancing" business environment. Their efforts allowed Beazer to safely continue selling, building, and delivering homes during a surge in demand.
With fiscal year 2021 in the rearview mirror, Merrill is even more excited about 2022. The housing market remains quite strong with demographically driven demand confronting structural supply constraints. They have a terrific backlog to jumpstart the year, giving them visibility into improvements in pricing and margins to be realized in the near-term. They are also investing for the future with a growing but risk-balanced land position creating longer-term growth opportunities.
Taken together, these factors leave Beazer positioned to create growing and durable value for shareholders, customers, partners and employees and positively impact every community where they operate.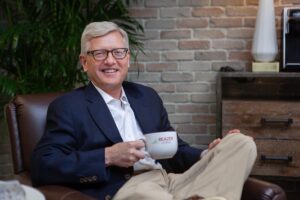 "Ultimately, I credit Beazer's results to our stellar team. I am sincerely grateful for their creativity, their dedication, their grit, and their resiliency," Merrill said. "They are why I remain optimistic about our future and confident they have the people, the strategy and the resources to accomplish our goals in the coming years."
Camille Manaloto is the Assistant Editor of Builder and Developer Magazine. She can be reached at camille@builder.media.