Builder Profile: CalAtlantic Homes
People in homebuilding tend to find two titans of the industry coming together as nothing short of amazing. That was definitely the case when news that affluent builders Ryland Homes and Standard Pacific were merging into the new powerhouse CalAtlantic Homes early last year. The leaders of both companies saw a rare opportunity to bring something new to the industry by combing their experience to form the fourth largest homebuilding company in America today. Both taking off in the 1960s, Ryland and Standard Pacific have about a century of homebuilding experience between them that will carry the new entity into the future.
In February 2015, then-CEO of Standard Pacific Scott D. Stowell began talking with Ryland CEO Larry T. Nicholson, and the two became a dynamic duo as Executive Chairman of the Board and the President and CEO of CalAtlantic Homes, respectively. Upon the announcement of the merger, Stowell stated, "Combining two industry leaders with nearly 100 years of homebuilding experience puts us in a strong position to benefit from the continued housing market recovery. With this merger we gain both geographic and product diversification, expanding our reach and enhancing our growth prospects in the entry level, move-up and luxury market segments."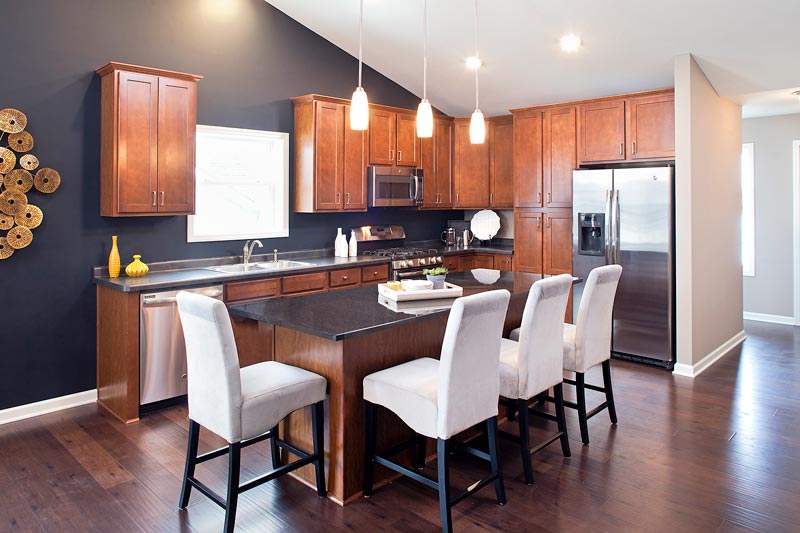 Nicholson followed by saying, "Today our industry reaches a significant milestone as two of its best operators combine forces in the belief that our combined future is brighter. With similar cultures and long histories of designing and building quality homes and providing exceptional customer service, Standard Pacific and Ryland are each proud of where we've been and are confident in our future together as CalAtlantic Homes."
CalAtlantic Homes now operates in 41 major markets across 17 states that run coast to coast. Most of these cities will be accompanied by a CalAtlantic Homes Design Center to show homebuyers all the wonderful options they will have within their market to make a home truly theirs. The new company has been valuated at around $8.4 billion and controls over 76,000 homesites. 2015 fourth quarter results report that home sale revenues are up 129 percent from last year at $1.7 billion and the company delivered over 3,795 new homes, which is up 157% from 2014.
Since October 2015, CalAtlantic Homes has built several new communities across the United States, adhering to the tenants that made both Ryland and Standard Pacific so successful previously. Both Stowell and Nicholson are excited about the union and confident in the future of CalAtlantic Homes.
For more information on CalAtlantic, visit www.calatlantichomes.com.