Builder Profile: Century Communities
Brothers Dale Francescon and Robert J. Francescon, both of whom currently serve as Co-Chief Executive Officer and Chairman, founded Colorado-based Century Communities in 2002. Century Communities builds single family homes, townhomes, and apartments in major metropolitan markets across Colorado, Texas, Nevada, and Georgia.
The vertically-integrated company is involved in all aspects of homebuilding including the acquisition, entitlement, and development of land and construction as well as the marketing and sales of the homes. During the short 14-year time span that the builder has been active in the market, it has already made a respectable name for itself and is recognized as one of the top 25 U.S. homebuilders based on homes delivered.
The reputation of Century Communities isn't surprising to those in the industry. Before the inception of Century Communities, the brothers had been building homes in the Greenwood Village, Colo. area for more than two decades under Trimark Communities. However, in 1996, the pair sold the company to the largest production builder in the nation, D.R. Horton.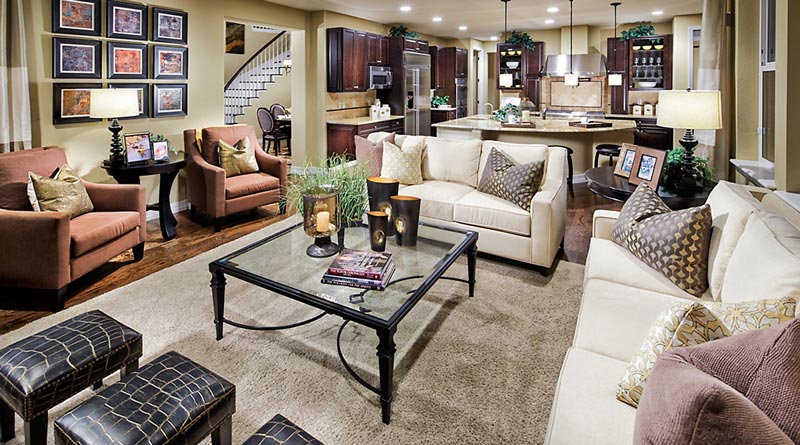 Aside from their expertise in fine craftsmanship, both Dale and Robert possess backgrounds in finance. With Dale's extensive knowledge in accounting and Robert's extensive knowledge in banking, they were able to approach the housing bubble burst in a conservative manner that appeals to the emerging buyer.
In 2014, the company made a game-changing decision: an IPO. The brothers offered 4.4 million shares of common stock. The decision for an IPO was strategic: in order for the company to grow to their full potential in addition to more acquisitions and land, they would need funds. The IPO would enable Century Communities to raise $109.8 million.
"As great as this market is, we really felt from a growth standpoint that we needed access to additional markets," said Dale Francescon said. "We wanted to have geographical diversity."
Before the IPO, Century Communities made two acquisitions in Las Vegas, including $165 million worth of assets from the Las Vegas Land Holdings LLC in 2013, and an acquisition of Houston-based homebuilder Grand View Builders, inheriting 13 communities and 601 lots to add to their already impressive portfolio.
With intentions to hit all the metropolitan markets, Century Communities continued to trek across the nation, with the acquisition of Peachtree Communities in Atlanta being next.
As Century Communities moves forward, the national homebuilder will continue to deliver homes with high-caliber designs and expert craftsmanship in superior locations that will provide spaces for which homeowners will be proud to call home.
"We think it is a great time to be expanding," explained Francescon.