Builder Profile: D.R. Horton
Since 2002, D.R. Horton has secured their title as American's #1 builder. D.R. Horton delivered its first neighborhood in the Dallas/Fort Worth area more than 35 years ago, but has since managed to adhere to its founding principles: affordability, quality, tradition, and efficiency.
Currently D.R. Horton operates in 27 states, tapping into 79 metropolitan markets and has provided more than 500,000 homes for families across the buying spectrum. In early 2014, D.R. Horton launched the 'Express Homes' brand in several states that targets the entry-level homebuyer.
D.R. Horton builds in terms of three brands: the Express brand for entry-level buyers, the D.R. Horton for mid-level home upgrades, and the Emerald for the high-end buyers. The recently launched Express brand by D.R. Horton has been a smart decision, seeing as how the upper more high-end brands are not moving as quickly as the lower ones.
The 'Express' brand offers new homes designed for homebuyers looking to achieve the benefits of homeownership, but without frills and at an exchange for prices well below the nation's median price. A California 'Express' home is priced roughly around $200,000—in a market where the median home price is close to $500,000.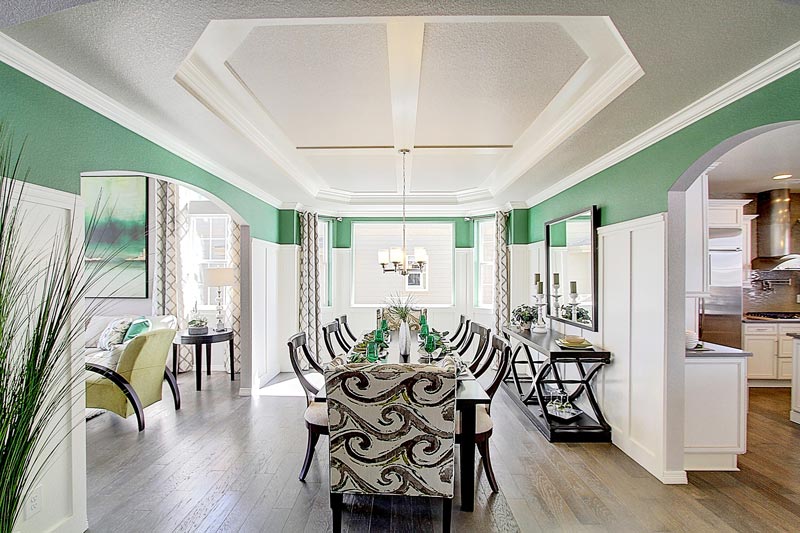 The decision to create an Express brand for the venerable homebuilder has been proving to be lucrative.
In 2014, many builders were chasing the luxury brand, leaving the entry-levels on the backburner. In the short course of two years, D.R. Horton's 'Express' brand has garnered a lucrative reputation in Texas, North and South Carolina, Florida, and is venturing its way into California.
"There is a slower movement on the Emerald," continued Auld. "The higher price points are not seeing the same level of activity that we're seeing in the Horton or Express brands."
With the housing market experiencing an increase in demand, the shortage of labor workers has depleted. America's Homebuilder, however, credits their strong relationship with their clients as their integrated solution. "No question, labor is tight," Auld said. "The reports coming out from others builders—we're not immune to it. I think we may have mitigated it by having the best operating team in the industry. The relationships that our people have with vendors and suppliers puts us at the front of the line."