Builder Profile: KB Home – KB Home and RESNET Partner Up
KB Home and RESNET have a long standing relationship with each other. Originally, KB wanted to not only build their homes in a holistic manner, covering energy, water, and other facets that would contribute to the homes' efficiency and functionality, but they also wanted to be able to demonstrate to their homeowners just how efficient their homes were.
When they walk through one of their models, they wanted to be able have a predictive model that would tell the buyer how much it would cost to heat and cool the house. At the time, they were looking for the best way to go about this, and a third-party, independent rating tools seemed to provide the best solution to their problems. Naturally, KB Home found RESNET.
"RESNET was one of the leaders in the space that would do home energy rating systems," recounted Don Bridleman, SVP for KB Home. "We felt RESNET's development, the HERS system — not only the predictive number, but the tools they were using — we felt that process would be the best for KB Home. As it turns out, the HERS score has become probably the predominant rating for homes." RESNET's system had a dominant yardstick when it came to measuring the homes' efficiency and, more importantly, it could measure a home in California in the same manner that it would in Florida, which was important for KB's varying divisions nationwide.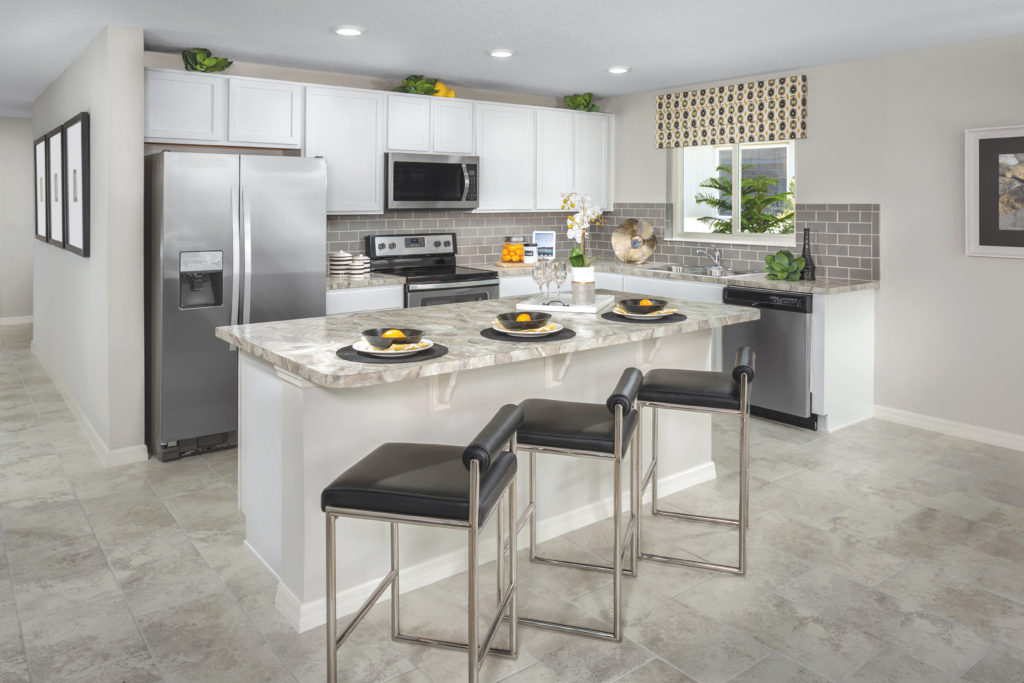 "KB always likes to improve the energy performance of our homes and there is no better way to do this than to have a measuring device for it," explained Atalla, Vice President of Sustainability at KB Home. "As they always say, 'what gets measured gets improved,' and I'm glad we got into the HERS rating system so we can measure and continually improve our homes' performance."
In 2014, KB set an ambitious goal for themselves: by the end of 2018, they would like their national average HERS score to be 55. "We set that goal in 2014 when our national average HERS score was 62. In 2018 we're going to continue to work hard to continue improvement, to bring more energy efficiency to our homes, and bring our national average score to 55 — and I think we're going to be on track for that."
For more information, visit http://kbhome.com.