Builder Profile: PulteGroup
With a heavy brand portfolio and increased home sales revenue, it comes as no surprise that Atlanta-based PulteGroup is positioning itself for future growth. Operating in 50 markets throughout the U.S., PulteGroup prides itself to building homes that cater to the way people live their lives. Their homes blend functional design with innovation to not only create living spaces that are comfortable, but smarter for homeowners.
The range of home styles in categories by the company's different brands of homes include: Centex for first-time buyers; Pulte Homes for consumers in the move-up market; and Del Webb for active adults age 55 and better. Each segment is designed to specifically meet the needs of the target homebuyer.
Home sale revenues for the fourth quarter of 2015 totaled $2 billion, an increase of 12 percent over the prior year. The increase in revenues was driven by a seven percent increase in closings to 5,662 homes combined with a six percent increase in average selling price to $353,000. The higher average selling price in the quarter reflects an ongoing shift in the mix of homes closed toward the company's Pulte Homes brand, as well as price increases realized across all three of the company's national brands.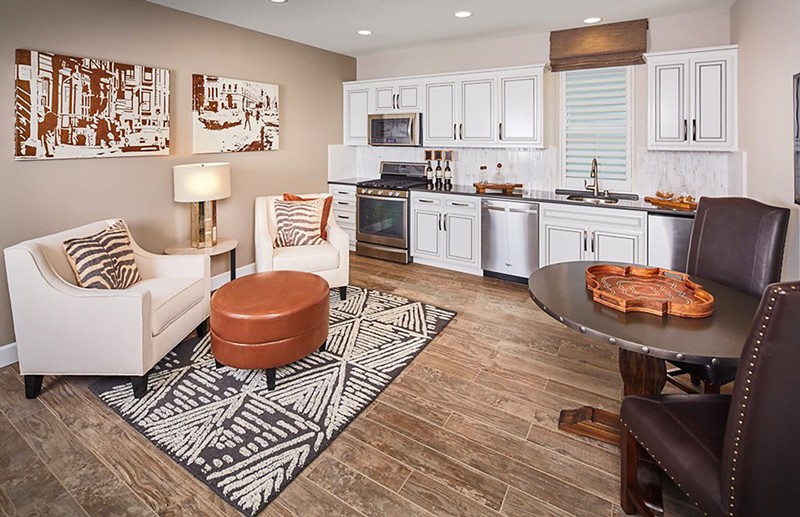 "PulteGroup's fourth quarter results reflect improved performance from our homebuilding operations and, more broadly, the favorable demand environment we continue to experience within the housing industry," said Richard J. Dugas, Jr., Chairman, President and CEO of PulteGroup in a recent press release. "We realized a significant increase in fourth quarter operating performance driven by gains in order rates, closings, pricing and margins, while the 26 percent increase in our backlog value to $2.5 billion provides excellent momentum for strong earnings growth in 2016."
The company conducts its operations through two primary business segments – homebuilding and financial services. Revenues from the financial services segment increased 20.6 percent to $43.4 million. In addition, the homebuilder recently announced its acquisition of certain homebuilding aspects of Atlanta-based John Wieland Homes and Neighborhoods, one of the country's premier builders of move-up and luxury homes. Wieland ranks among the country's 100 largest homebuilders and is a leading builder of luxury homes in Atlanta, Charleston, Charlotte, Nashville and Raleigh; all markets in which PulteGroup currently operates.
"While heightened global economic concerns have created greater market volatility, the positive trends in jobs, demographics and household formations, along with low interest rates and limited housing inventory, support expectations that housing demand continues to move higher at a measured pace for a number of years. Given the investments we are making into our business, including our recently completed John Wieland asset purchase, PulteGroup is well positioned to grow its revenues and earnings, while continuing to generate high returns on invested capital and consistently return funds to shareholders."
A diverse portfolio, charitable giving, dedication to sustainable efforts and recognition of industry awards are just some of the several reasons why PulteGroup is one of largest leading homebuilding companies in the nation.