Builder Profile: Taylor Morrison
Created from the merge between Taylor Woodrow and Morrison Homes, Taylor Morrison has become one of the largest homebuilders in the nation, and operates in several hot markets across nine states. Headquartered in Scottsdale, Ariz., the company builds single family attached and detached mid to upscale homes for first time buyers and mid-market housing.
Recently, Taylor Morrison has expanded their endeavors in the Texas area. Although their presence was known in the area through the acquisition of the Plano-based builder Darling Homes in 2012, they have only built under that brand name in the Dallas/Fort Worth (D-FW) area. However, the builder plans to now introduce the venerable brand of Taylor Morrison.
"We are bringing the Taylor Morrison name to Dallas," said Scott Schwanke, Texas' division president. "We feel there is an opportunity to grab market share and grow the Taylor Morrison brand."
Morrison has already purchased 300 home lots in McKinney and more than 500 in the Tribute community on Lewisville Lake in the Colony, with the intention to build an active adult community for the latter lots.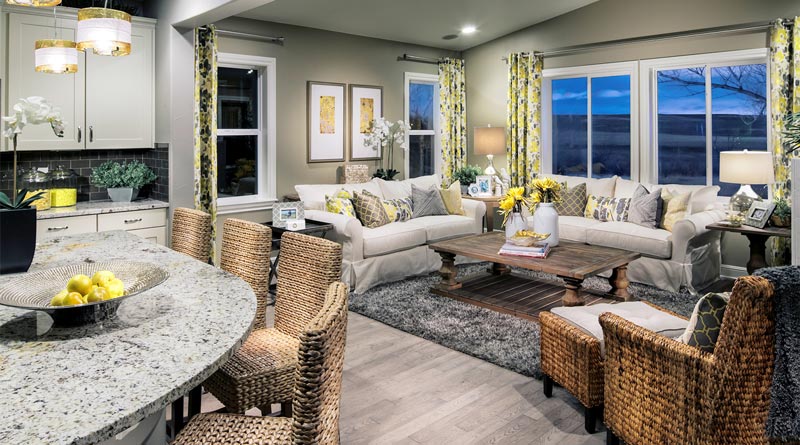 A smart move: the Dallas-Fort Worth remains one of the largest and most competitive new home markets in the country. Taylor Morrison will join the country's largest builders in North Texas with hope to have homes ready for sale by next year.
The company's home state of Arizona will also receive more homes from Taylor Morrison in the upcoming years, as the company plans to collaborate with other industry builder Pulte Homes to create a master-planned community in North Phoenix. Together the builders have purchased $100 million worth of Arizona state land comprised of 410 acres; construction will start next year on the 1,200 homes planned.
In a recent report by housing export Michael Orr of Arizona State University, he reported that the Phoenix region saw an increase of 55 percent of home sales from the year before. Taylor Morrison lead in 2015 sales and revenue with Pulte Homes coming in second.
With a tag line "Homes Inspired by You," Taylor Morrison is committed to designing and building homes for the way buyers choose to live today. "At Taylor Morrison, home buyers drive our collective passion and purpose. Building a strong foundation of trust is the first step in ensuring that we deliver the resources, support, and deep industry expertise to inspire our home buyers," said Sheryl Palmer, Taylor Morrison president and CEO.
Atlanta, Ga. will also be seeing more of Taylor Morrison. Early this year, the builder acquired one of the area's biggest local builders, Acadia Homes & Neighborhoods; "The acquisition of Acadia Homes provides Taylor Morrison with a strategic opportunity to increase closings, revenues, and profits through geographic and consumer group expansion," explained Palmer.
For more information, please visit
www.taylormorrison.com.