Building ADU Villages While SB 9 Simmers
The advantage of ADU villages
By Daniel Gehman 
Architects have a natural obsession with solving complex design issues, such as determining the smallest single family residential site on which a primary residence with either an attached or detached Accessory Dwelling Unit (ADU) or Junior Accessory Dwelling Unit (JADU) can be meaningfully and hospitably crafted. It's a contemporary take on the classic "fitting ten pounds of sugar into a five-pound bag" challenge. It's great fun and satisfying for our creative designers and craftsmen, and exciting for the promise it holds for the creation of more desperately needed attainable housing across the country. 
The Federal government considers California the "poster child" for ADU creation from a legislative point of view and intends to set national policy based on its example. From our perspective, the intended impacts of the ADU laws have taken hold in a big way, promoted in no small portion by passionate and determined designers and builders of housing statewide.
At its initial introduction, the ADU law had some built-in difficulties that made it hard to employ on a widespread basis (such as an owner resident requirement, which kept the units locked in "granny flat" mode rather than being available as third-party rentals and potential income property.)  Several legislative tweaks later, this provision was removed from the ordinance and ADU production exploded, mostly propelled by individual property owners and a few opportunistic house flippers. It wasn't long before creative entrepreneurial individuals were searching for ways to scale the strategy, which led to the creation of the ADU Village.
What is an ADU Village? It's basically a single-family residential subdivision in which most, if not all, of the proposed homes will include a JADU or ADU from the very start. A tremendous advantage of this approach, from a housing point of view, is that it can as much as double the number of dwelling units provided within the same net site area, at a variety of sizes and price points that makes them attractive for those with moderate incomes: "Naturally Occurring Affordable Housing" (NOAH).
Which brings me back to the initial challenge, posed by exploring the smallest residential site that meaningfully allows for both a primary residence and an ADU. Danielian Associates, long a pioneer in hatching industry-shifting residential ideas, became very fascinated with bringing this concept to reality in 2020, and tasked our research and development studio team with the creation of prototypical single family properties with built-in ADUs. 
With direction from outside builder experts, we targeted the ubiquitous 5,000 square foot lot as the test case and developed planning and design concepts that embodied the primary variants/opportunities available under the auspices of the law. Once we had the prototypes in hand, we laid out a hypothetical ADU-ready community, and the ADU Village was born. Certainly we were not the only creative types to conjure this idea, so here's a shout out to all my peers everywhere who are working the same angle.
We began to have more and more conversations with builders who were keen on producing this novel type of community and began to consider potential sites far and wide. In this progressive exploration, it was inevitable that our 5,000 square foot base lot would be challenged, typically by a question like, "What can I fit on a (fill in the blank) sized lot?" Fond as we are of challenges, we got more excited at the possibilities. On this journey, I believe we have found an entry-level site size that can support a primary residence with at least a JADU while adhering to all the neighborhood design guidelines, such as lot coverage and height. As of this point along the road, I am willing to say with some confidence that viability really begins at around 2,500 square feet of site area—half the size of our original model.  
When I say it is viable, it is necessary to understand that we're not talking about a 2,500 square foot primary residence with a detached 1,200 square foot ADU. What is much more likely is a modest 1,200-1,300 square foot primary with a 450 square foot JADU. A little bit of math and reasoning quickly points out that these units are not intended for the for-sale market, but rather for build to rent communities, where higher densities and more modest dwelling sizes are appropriate and desirable, as they usually have rents that fall within the category of "affordable to moderate income households."
A neighborhood of 5,000 square foot lots, when developed with simple single-family homes, yields a density of about six units per acre. When ADUs/JADUs are included at the rate of one per property, the density doubles; if sufficiently large properties are designed with both attached and detached ADUs (as we have demonstrated can be accomplished on the 5K site), the density can as much as triple. As the size of each lot grows proportionately smaller, the density nudges up. All of this can occur within the framework of a traditional single-family neighborhood with pleasant streets, sidewalks and green spaces.
Meanwhile, SB 9, the California duplex/lot split law, languishes as municipalities draft "implementation ordinances" which are frequently used as tools to gut the provisions of the law and postpone its application as envisioned by the legislature. Because of restrictions within the ordinance itself, every SB 9 project is essentially one-off; a requirement for an owner resident for three years really constrains the widespread realization of the law's key provisions.  
The Danielian team has also done a great deal of study on this law, testing various opportunities based on different lot sizes. While highly conceptual in nature, it was determined that the smallest viable lot size for a reasonable application of the lot split plus duplex provision was at least 6,000 square feet, which is considerably larger than the 2,400 square foot minimum lot size the law allows.
There is a flurry of legal activity surrounding the roll out of SB 9, both with municipalities suing the state and vice versa. It feels somewhat reminiscent of the evolution of the ADU law. While there is a virtual dust storm in the air today, if we can draw any inferences from the history of the ADU code, it is that over the next several years some of the restrictions in the SB 9 law may be reconsidered or clarified, but I'd bet on something emerging eventually that will stimulate the production of ASB 9 Villages, following the pattern of what happened with the ADU law, which will be a very good thing for the continued production of a wide variety of housing options and price points for many Californians looking forward to a place to call "home."
*Note a JADU must be less than 500 square feet and must always be attached to the primary residence.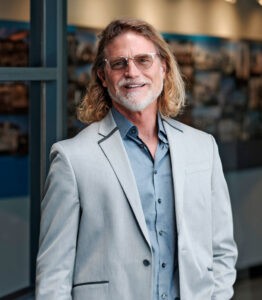 Daniel Gehman, AIA, LEED AP is a Principal at Danielian Associates. He can be reached at DGehman@danielian.com.