Buyers Say They Prefer New Homes, But Frustrations Abound
Housing inventory reaches new lows, homebuyer stress rises.
By Patrick Duffy
If you were to ask someone who's in the market to buy a home lately, you're likely to hear about the stress from extreme competition, limited supply and rising mortgage rates. This stress likely intensified by the end of 2021, with the overall inventory of existing homes for sale falling to its lowest level since 1999 (which was the first year NAR started to break out housing types). That's why providing more supply in the form of new construction has become so critical.
In total, 2021 was the busiest year for both new housing starts and existing home sales since 2006, and data from Redfin showed that more than one-third (34 percent) of single-family homes for sale in December 2021 were new construction – the highest on record. Home builders remain confident, with the NAHB's Housing Market Index remaining above 80 for the last five months.
"2021 was the busiest year for both new housing starts and existing home sales since 2006."
To learn how consumers are coping with today's housing market, Real Estate Witch recently surveyed 1,000 people who had purchased a new construction home, or were in the process of building one.
The results were quite compelling.
Nearly 4 in 10 buyers (37 percent) prefer the allure of new construction for a variety of reasons, including the chance to pick their own location in a community (33 percent), a perception of greater affordability versus existing homes (32 percent) and smart homes with the latest technology (31 percent).
Notably, most of the respondents (71 percent) had some experience with homeownership, split almost evenly among those who had previously purchased new construction (36 percent) and those who had owned an existing home (35 percent). Just 29 percent of respondents were new to homeownership.
Although two-thirds (66 percent) of respondents had some regrets with the process of buying and building a new home, a similar share (64 percent) would do so again. This would suggest that the experience of going through the nail-biting process of choosing a lot and a plan, making decisions at the design center and coordinating closings and moving dates also creates more confident buyers.
Of the regrets, the top reasons included internal disagreements on making decisions (36 percent), homes which seemed to require premature maintenance (36 percent) and construction delays (35 percent). Although reasonable buyers would likely realize that many of today's delays are out of their builder's control, 89 percent of respondents reported premature repair and maintenance issues after moving in, with the most common including systems for security, electricity and plumbing.
Another two-thirds of buyers (66 percent) also uncovered a mix of issues during their inspections, with the most common related to HVAC systems (38 percent), personal safety items such as loose railings and wiring (36 percent) and drainage (33 percent). This suggests that many builders are missing some details during the race to finish homes by specific closing dates.
With inflation at 40-year highs, although nearly 40 percent of respondents encountered higher costs for building materials (especially lumber), 35 percent still wish they'd spent more on upgrades and finishes, especially if those options could be financed over time. Given the extreme competition these days for remodelers and handypersons, this is an ideal time for builders with their own dedicated crews to offer deals and incentives at the design center.
Not surprisingly, the process of buying and building a new home generated a variety of emotions from respondents, with nearly 9 or every 10 of them reporting stress, anxiety or frustration. But because so many of these emotions can be related to internal disagreements, about half of these buyers also expressed feelings of excitement and pride.
Given the high emotions generally associated with a new home purchase, 73 percent of respondents have either hired their own buy-side agent to guide them through the process, or plan to do so in 2022.
Once the buyers have moved in and the construction dust has settled, nearly two-thirds of them (64 percent) would buy new construction again, and over half (55 percent) would recommend their builder or contractor to friends and family members.
So is buying a newly built home a good investment? For nearly half of survey respondents (48 percent), the answer is an unqualified yes, whereas another 30 percent think an existing home might have been a better fit. By managing expectations and communicating effectively, builders have the power to drive those approval rates even higher.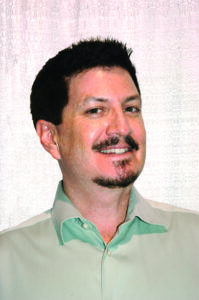 Patrick Duffy is a Principal with MetroIntelligence and contributes to BuilderBytes. He can be reached at pduffy@metrointel.com or at 310-666-8288.