CalAtlantic Creates Upscale Homes For Entry-Level Market
The newly formed luxury builder expands portfolio with The Pines to give Dayton, Minn. a mix of natural beauty and modern design
By Jonathan Dean
Photography by Jon Huelskamp
The landscape of Minnesota evokes a reverence for nature with its many lakes, rivers, ponds, wetlands, and wooded areas. One can breathe in the fresh morning air when he or she steps out his or her door and witness the wild color palette of the state's natural beauty and open spaces. It would seem that the newly formed CalAtlantic Homes has taken design tips from Minnesota's scenery itself in its creation of The Pines community nestled in Dayton, Minn.
The Pines is a new cul-de-sac style community of 115 single family homes engulfed by the surrounding natural settings. Many of the homes overlook ponds and wetlands, and many of the backyards border open space to provide a mostly private area for each homeowner. "The Pines community features modified two-story and split-level single-family homes with select Craftsman-influenced exteriors and covered front porches to enjoy the neighborhood scenery," said Mike DeVoe, Twin Cities president for CalAtlantic Homes.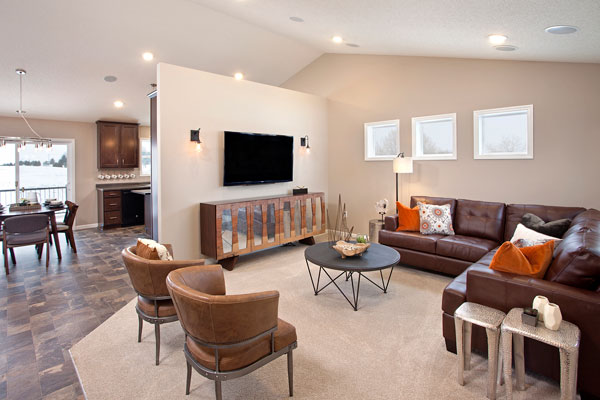 The untamed feel of the community provides residents with areas to explore as well as a neighborhood tot lot for small children to play in. The community is also ideal for growing families due to its proximity to great schools such as Dayton Elementary, Jackson Middle School, and Champlin Park High School in the Anoka-Hennepin School District.
In close proximity to commuter routes along the north metro line, The Pines was built with resident convenience in mind. Within easy reach are great options for shopping, dining, and entertainment such as Aronson Park, Downtown Anoka, Elm Creek Park Reserve, the Shoppes at Arbor Lakes, and several golf courses within the area. The Pines also has easy access to local highways and interstates for great traveling options by car.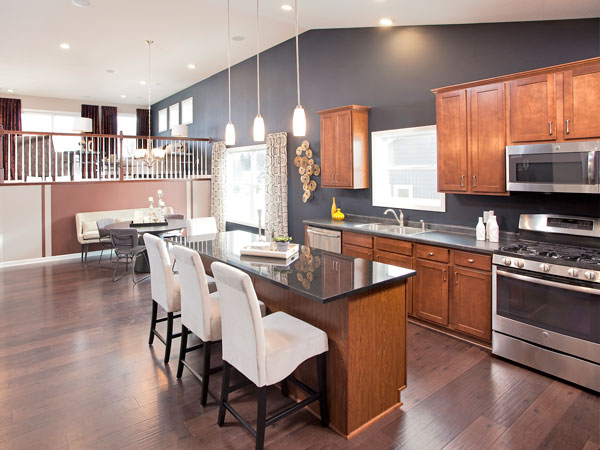 Warm, natural tones and accents make up each homes' delectable interior, set in a very modern layout that is flexible and allows life to flow from space to space. Hard wood also plays a major role in the allure of each home's interior to make the home warm, cozy, and inviting. The design of the layout of each home, coupled with generous placement of the windows, allows for plenty of natural ambient light to flow in throughout the interior to highlight the warm accents. The floor plans were also built with open gathering areas and flexible indoor living spaces to accommodate any lifestyle that new homeowners may bring with them, as well as any adaptation of their changing needs over time.
These aspects and more make The Pines community comfy and cozy for just about any homeowner. "The homes are designed with an open flow between the kitchen, dining and great rooms, complemented by vaulted ceilings," continues DeVoe. "Homeowners will have the option to personalize their home with custom design features selected at the CalAtlantic Design Center, as well as by adding an optional finished basement with an additional bedroom."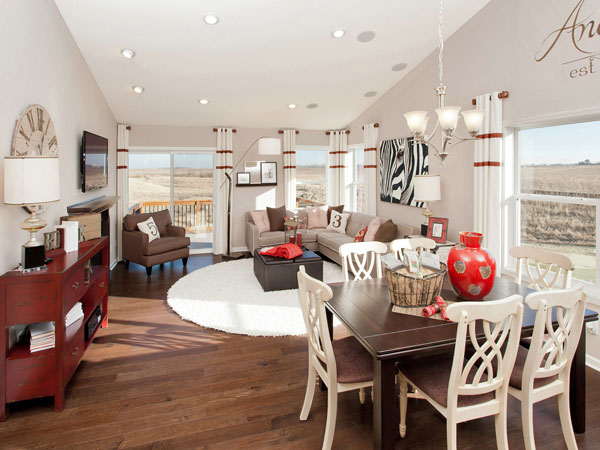 The Pines community offers five main two-story floor plans with sub options that range from 1,309 to 2,941 square feet, depending on what options is chosen with any additional add-ons. Of the five layouts, four include three-car garages and a private owner's bath. The Alden floor plan is a three to four bed, one to three bath home with a three-car garage, three layout design options, and starts at $282,990. The Brooks floor plan is a three to four bed, two to three bath home with a two-car garage, three layout design options, and starts at $292,990. The Courtland floor plan is a three to five bed, two to three bath home with a three-car garage, three layout design options, and starts at $302,990. The Donovan floor plan is a three to four bed, 2.5-3.5 bath home with a three-car garage, four layout design options, and starts at $312,990. The Everley floor plan is a three to four bed, 2.5-3.5 bath home with a three-car garage, four layout design options, and starts at $327,990.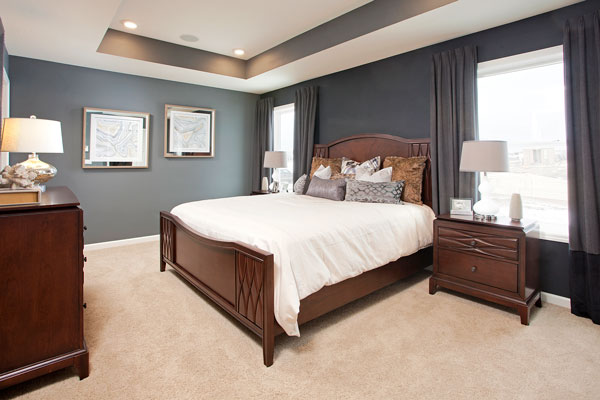 Besides flowing functionality inside The Pines homes, CalAtlantic also wanted to offer these homes at affordable prices to attract not just families looking to start a new life, but also empty nesters looking to downsize to a easier-to-maintain home with less stairs, but still able to entertain guests and family with plenty of space. "The affordability of the floorplans presents a rare new-construction option for first-time homebuyers seeking an alternative to townhome living or aged homes in the market," added DeVoe.
Adding value to The Pines homes also came in the form of providing a greener, energy-efficient living experience for further comfort and savings on utility bills. All homes are tested by an independent third party to measure the effectiveness and energy efficiency of each home in The Pines community. All homes typically receive a HERS Index rating of 51-60, making them about 40-49 percent more efficient than a standard new home. The energy efficiency and comfort level for all floor plans stem from CalAtlantic's HouseWorks program that optimizes the home inside out.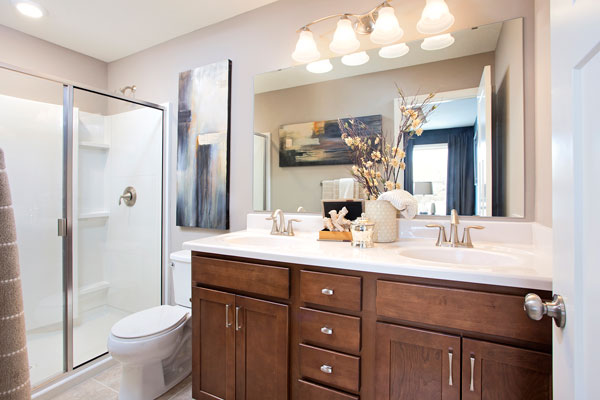 For home interiors, HouseWorks provides GE ENERGY STAR ® appliances, recyclable Cradle-to-Cradle Silver Certified Carpet by Shaw, low-flow Moen ® faucets that use 30 percent less water, LEED-certified aerators, I-Level ® TJI ® flooring joists by Weyerhaeuser that use 50 percent less wood, an efficient CarrierTM gas furnace, energy-saving insulation made from sand and recycled glass for added fire resistance, low VOC paints, and PEXTM flexible water lines by Uponer that are durable, green, and resistant to freezing. For home exteriors, the green building program includes engineered wood panel construction, high R-Value vinyl siding, OSB roof made from sustainable wood sources, sealed windows and doors for minimized air seepage, and double-paned Low-E windows.
With the warm reception that The Pines received earlier this year, LeVoe stated that "We are actively looking at additional land opportunities in Dayton and are very interested in being part of the Dayton community for years to come."
For more information on The Pines visit www.calatlantichomes.com.
Jonathan Dean is the Content & Social Media Editor for Builder and Developer magazine. He may be reached at jonathan@penpubinc.com.