California Homebuilding Foundation Hall of Fame
CHF will honor six Hall of Fame inductees at the 2013 Hall of Fame dinner in June.
By Scott McCourtney
Ladies and Gentleman, the votes are in and I am proud to introduce to you the new inductees of the California Homebuilding Foundation (CHF) Hall of Fame. This year the CHF will honor six outstanding individuals who exemplify the spirit of California's homebuilding industry. All six represent an element of success, exemplified by talented, resilience, vision and determination. Each inductee has been a model of public service through their enthusiastic involvement in civic, social and philanthropic organizations in their communities.
"This year's inductees are builders and developers who really have been giants in the industry. Each has played a major role in making California a better place to live, both through the homes they have produced and the generous contributions to their communities," stated CHF Chairman, Mike Brown.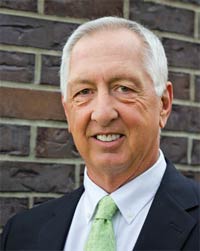 > Sherman S. Haggerty is the retired Sacramentoregion vice president for Lennar Corp. Over the course of his 30-year career, he developed a different product type during the recession of the early 1990's that became one of biggest sellers of the decade.
"I've seen the words honored and humbly used by virtually every past honoree. I imagine it is impossible not to be impacted with those emotions. I would add surprised. Having been retired from the Homebuilding industry after forty years it was certainly not anything I expected. I know many of those that have been inducted ahead of me and I am thrilled that I will continue to be associated with them through CHF's Hall of Fame."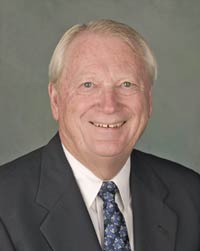 < Joe Head is president of the San Ramonbased SummerHill Land Division of SummerHill Homes. Head has been a leading homebuilder in Northern California for 40 years and also brought real-world experience to the San Jose City Council, where he served from 1989 to 1994. "I have had the great opportunity to continue working in a job that I love due to my long time partnership with George Marcus and the creative leadership of Robert Freed, who has provided a place for me at SummerHill following my years as president. I still look forward to coming to work every morning."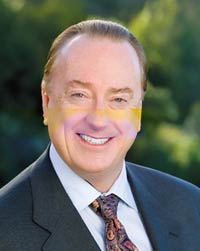 > Robert B. McLeod is chairman and CEO of San Diego-based Newland Real Estate Group. Bob spearheaded the development of San Diego's 1,100-acre University City area, consisting of 9,000 residential units, 1,600 hotel rooms, and 3.6 million square feet of retail, office and industrial space. Through his leadership, Newland is now the largest and most innovative masterplanned developer in the nation.
"What we do here, building homes and creating communities, after food and drink, is the most important thing in people's lives, so the fact I'm being included in the Hall of Fame with others who have spent their lives doing this and having an impact on lives, is a true honor."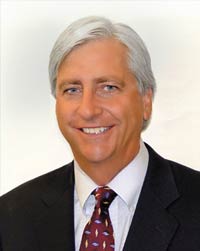 < John J. Ryan Jr., president of Brookfield Homes Bay Area in Danville. Under Ryan's leadership, Brookfield is considered one of the region's best homebuilding companies to work for and is a leader in developing masterplanned communities. "It is an honor being recognized by my peers and to follow in the footsteps of so many great inspirational building industry leaders."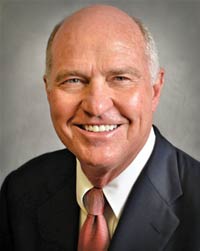 > Tom Sudberry is chairman of the board of San Diego-based Sudberry Properties. Sudberry has been a leader in the region's real estate industry for decades and is the developer of the sustainable urban infill community of Civita.
"This is an honor that I will gratefully accept on behalf of the entire team at Sudberry Properties. I have always been thankful to live and work in this industry in San Diego, and truly blessed by the wonderful people God has put in my life to encourage and inspire me over the years."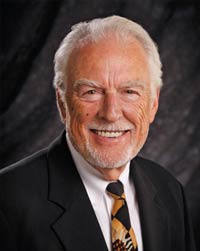 < Bill Watt is president of Newport Beachbased Baywood Development Group. Watt's passion for creative homebuilding has led to successful and trend-setting developments in Orange and San Diego counties for 40 years. "Aside from having been a good family man and decent human being, I would like to be remembered for having made a difference, however small, to raising the bar for the quality of design in the built environment." This year's CBIA Hall of Fame ceremony and dinner will held at the U.S. Grant Hotel in San Diego on June 4th. For tickets or more information visit www.mychf.org or contact CHF Executive Director Terri Brunson at (916) 340-3340.