Back Down to Earth: California's New Energy Code
An update on supply, inventory and California's new energy code
By Brian Alvarado
As we now enter Fall, the housing market continues to be a key indicator of what is to come for the rest of the economy. After leading much of the way amid the peak of the pandemic, the housing market has been set afire in regards to bidding wars and relatively high home prices — a direct result of hiked up material costs that have delayed delivery times for many builders across the nation. Construction has slowed down, but perhaps for the greater good.
"As we now enter Fall, the housing market continues to be a key indicator of what is to come for the rest of the economy."
In this month's column by MetroIngelligence Chief Economist Patrick Duffy, he discussed how a halt in growth is actually a positive thing for the market.
"This pause in growth could actually be a benefit in the long run, allowing supply chains to catch up with demand and putting a ceiling on inflation which has led to higher prices for both businesses and consumers," Duffy said. "Although an early August survey among purchasing managers by IHS Markit showed a further decline to a still-positive 55.4, by far the largest reasons for the slowdown from previous months are various capacity constraints."
In another article at Forbes, real estate experts also shared their perspectives for the upcoming months in regards to construction growth. In particular, one industry professional, Ron Costa of The Eighty Two Group, mentioned sustained momentum for housing.
"The real estate market should continue to surge in the foreseeable future due to a plethora of reasons. Housing construction still has not caught up with demand," Costa said. 
Another expert in the same article, Nick Ron of House Buyers of America, expressed more thoughts in regards to supply and demand.
"All markets follow basic supply and demand economic principles. We've seen the current real estate/construction boom play out in the past," Ron said. "Homebuilding has been underproducing homes for the past decade, and the shortage of homes has reared its ugly head over the last couple of years. But eventually, supply will catch up, demand will wane…"
Engaging Lawmakers
In July, the National Association of Home Builders (NAHB) took matters into its own hands, reaching out to lawmakers to try and work out a solution to the current supply issues. In an effort to engage the White House to put together a home building materials supply chain summit to try and iron out solutions to end production "bottlenecks" that have resulted in spiked material prices, NAHB participated in a virtual discussion involving Commerce Secretary Gina Raimondo, HUD Secretary Marcia Fudge and more.
"Thanks to our ongoing efforts, the issue of rising material prices and supply shortages has been brought front and center to the Biden administration. NAHB stressed at this meeting that it is imperative that lumber mill producers boost production in order to meet rising demand," read a release from NAHB.
In the most recent update, NAHB CEO Jerry Howard and senior staff got in touch with Mary Ng, Canada's top trade official, who expressed a "strong willingness and desire" to engage in negotiations with the United States on a new softwood lumber trade agreement.
Although nothing has been made official, the fact that NAHB has been able to get this issue in front of lawmakers and those who have a major say on the issue of lumber prices is a big step forward in helping normalize the housing industry and bring it back down to earth.
California Set to Adopt New Energy Code in 2022
Last month, the California Energy Commission (CEC announced that it adopted the 2022 Building Energy Efficiency Standards (Energy Code) for newly constructed and renovated buildings that the CEC says will produce benefits to support the state's public health, climate and clean energy goals.
However, according to an article in the New York Times, some energy experts warn that California might be biting off a bit more than it can chew.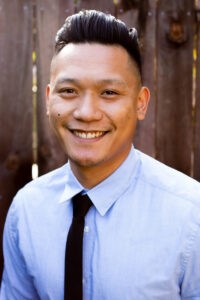 "Their biggest fear is that these new requirements will drive up the state's already high construction costs, putting new homes out of reach of middle- and lower-income families that cannot as easily afford the higher upfront costs of cleaner energy and heating equipment, which typically pays for itself over years through savings on monthly utility bills," wrote Ivan Penn of the New York Times.
According to the article, the median single-family home in California is upwards of $800,000, in comparison to $360,000 nationwide. The reason for big costs? The state is simply not building enough homes.
Although implementing a more strict code can be beneficial to the health and well being of our future, it's important to also think about attainability and affordability. 
"Adding solar panels and a battery to a new home can raise its cost by $20,000 or more. While that might not matter to somebody buying a million-dollar property, it could be a burden on a family borrowing a few hundred thousand dollars to buy a home," Penn wrote.
California is set to incorporate the new code beginning in 2022. As affordability continues to be a major issue, it's yet to be seen how the market, specifically in California, will react.
Brian Alvarado is the editor for Builder and Developer Magazine. He can be reached at brian@builder.media.