The B&D Interview: Doug Bauer, CEO of Tri Pointe Homes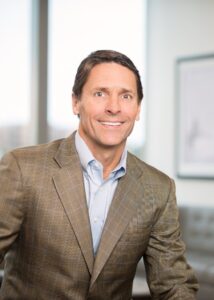 CEO discusses the company's big branding move with Builder & Developer magazine and what to look for this year in the dynamic housing market.
Builder and Developer: Why did the company change to a unified Tri Pointe Homes® brand and what is the impact both on a regional and national level?
Doug Bauer: A unified brand with its synergistic effect on efficiencies will be integral to continuing our organic growth efforts and optimizing our operations across the country in addition to facilitating greater national awareness for the company. Streamlining our functional efforts into one brand will boost financial results as well, which means more critical investment in the powerful technology platforms for future growth.
The merger with WRECO and the acquisition of its five regional homebuilding brands in 2014 transformed us into one of the largest homebuilding companies in the country, and the multiple brand approach we inherited has served us well over the past six years. Over that time, we established an overarching vision and culture across the company while fostering the long-standing, trusted relationships our local leadership teams have forged over the years with land sellers and trade partners. With local expertise and relationships backed by company-wide financial resources and powerful technology platforms, our foundation became "The best of big and small," a brand pillar that will continue to define us as we grow and optimize our operations. The teams in each division of Tri Pointe Homes are passionate about taking the company to the next level and are excited about what the one brand means for the company's future.
BD: What are some of today's buying trends and how is Tri Pointe Homes addressing them?
DB: COVID-19 accelerated consumers' desire to shop more and more in a virtual environment, and as a technology-driven company we're staying ahead of the curve. Innovations we are working on such as the automation of homebuyer and customer care portals, smart contracting and the redesign of closing services, are all expected to contribute to a more seamless, cost-effective operating model and an improved customer experience. Tri Pointe Homes is finding ways to reduce costs and shorten cycle times, with implementation of digital assets at all of our new communities leading to cost savings and streamlining the homebuying process. 
As a premium lifestyle brand committed to staying on top of changing customer preferences, we see that COVID-19 has led to more people working and schooling from home, which resulted in more buyers searching for housing with multipurpose or flex capabilities. We were able to respond by offering homes with flexible spaces to fit the needs of consumers' work or family situation, such as one that can serve as a home office space or a classroom for those who have opted for virtual learning environments.
"Our industry is currently thriving as the desire for new homes continues to grow…"
BD: Can you provide some insights on some of the current housing fundamentals?
DB: Our industry is currently thriving as the desire for new homes continues to grow, especially among first-time buyers and millennials. While the historically low interest rate environment is clearly fueling a portion of the housing demand, we believe there are demographic shifts and lifestyle changes occurring in this country that will have a positive, long-term impact on our industry. Millennials are increasingly embracing the notion of home ownership, while Americans of all ages have placed a greater emphasis on home due to the pandemic. We are particularly excited about the growth of our early-stage divisions — Charlotte, Raleigh, Dallas-Fort Worth, Sacramento and Austin, which all rank in the top 25 markets in the nation — as they start to mature and move past the start-up phase and into profitability mode that will continue to grow this year and beyond. 
BD: What are the biggest challenges facing homebuilders in 2021 and how can they be overcome?
DB: The challenge we face as an industry is keeping up with demand and replenishing our lot supply. The success we've experienced on the demand front has resulted in bigger backlogs and increased pricing power. However, it has also resulted in lower backlog conversion rates and quicker community close-outs than we had originally anticipated. Fortunately, building efficiencies and the availability of capital for land acquisition and development help mitigate those things.  
BD: What's next for Tri Pointe Homes in 2021 and beyond? 
DB: Unifying under the Tri Pointe Homes brand nationwide is a big, exciting move for us, and as we continue the next phase of our evolution, the team is committed to the common goal of delivering unique and innovative homes to today's homebuyers while also improving results for our shareholders. We feel the combination of limited housing supply, low mortgage rates, favorable demographics and pandemic-related factors will continue to drive the desire for home ownership across our markets. Tri Pointe Homes anticipates delivering between 1,100 and 1,200 homes in the first quarter this year and between 5,700 and 6,000 homes for the entire year. The continuation of favorable industry dynamics coupled with Tri Pointe Homes' operational focus and strong balance sheet will allow us to build on our success in 2021.