Charming Southern Elegance
A feather in the builder's cap, the community of Haywood is exclusively built and designed by Homes by Dickerson and hosts the 2016 HGTV® Smart Home
By Sergio Flores
Home of the 2016 HGTV® Smart Home, the community of Haywood by builder and developer Homes by Dickerson showcases the best in smart and sustainable home construction.
Beginning development in January 2015, Haywood is an exclusive Homes by Dickerson community; the builder purchased and developed the land, and built and designed each home with their on-staff architect. The local area itself was of great inspiration for the community.
"With each new community, our leadership team comes together and brainstorms on the vision," said Marketing Manager for Homes by Dickerson, Julia Reinert. "Everyone brings their inspiration whether in the form of pictures, drawings, or descriptions."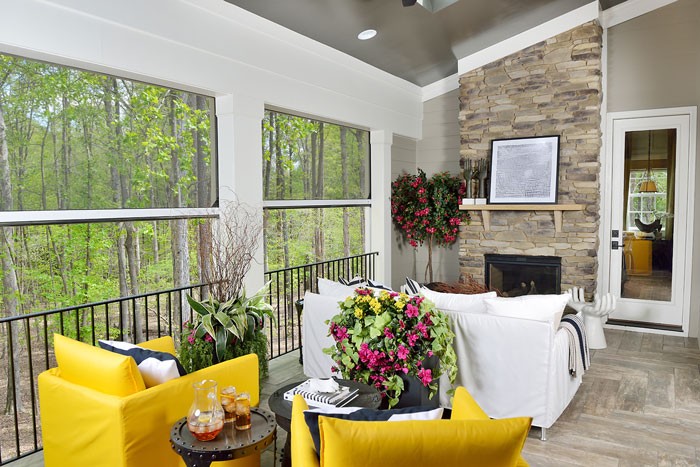 Haywood had its grand opening in May 2015. At full build out, the community will host 26 homesites, with 19 currently built or being built, and 19 sold. Haywood is conveniently located off Glenwood Ave., a major thoroughfare running parallel to I-40, connecting Durham with downtown Raleigh. Shopping, dining, and entertainment venues surround the community, with equal access to Hwy 540 and Hwy 440 which make traversing through the Triangle effortless. Those drawn to Haywood tend to be high level executive professionals with high degrees of education and incomes, in addition to mature families and some empty nesters.
The community as a whole is connected through a charming "Southern Elegance" theme, boasting large front porches, outdoor living spaces, sprawling oak trees and southern-inspired elevations. Despite the theme connecting each of the homes to create a seamless street view aesthetic, each homesite is unique and different from the next. "Each home is well-built, beautifully appointed, and full of custom details," said Reinert.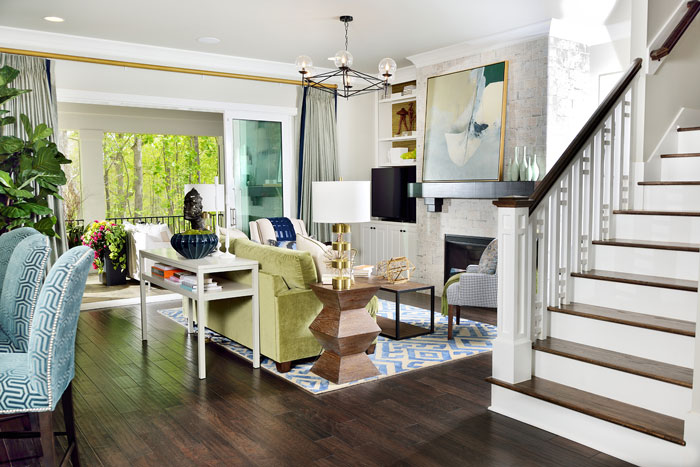 Each floorplan is designed by Homes by Dickerson, with each emphasizing familial space and elegance. Highlights include open floorplans, exposed beams, custom trim, textured wall coverings, brick walls, gourmet kitchens, and the latest designs in lighting fixtures.
In addition to great aesthetics, Homes by Dickerson has gained a reputable name for itself in the green homebuilding niche of the homebuilding industry. Each home they build is ENERGY STAR® certified and crafted to meet the National Green Building Standard, and voluntarily built to the North Carolina HERO code. Green features are plentiful, all working to deliver a sustainable and more fiscal way of living.
Nothing pairs better with green than smart home technology, and the HGTV® Smart Home is a paragon example of the smart home of the near-future. Homes by Dickerson was honored to be chosen as the builder for the 2016 HGTV Smart Home, and is included in the community of Haywood. The smart features are endless, but Clare Controls® Smart Home Automation acts as the central nervous system for the home, allowing homeowners to control many of the home's smart features through virtually anywhere equipped with cell service or Wi-Fi. Each space and room was methodically designed and built to be compatible with smart features, from programmable thermostats, built-in tablet and phone charging stations, and Wi-Fi Boost System found throughout the home. Each piece ultimately works together to deliver a smart, efficient, sustainable, and easier way to live.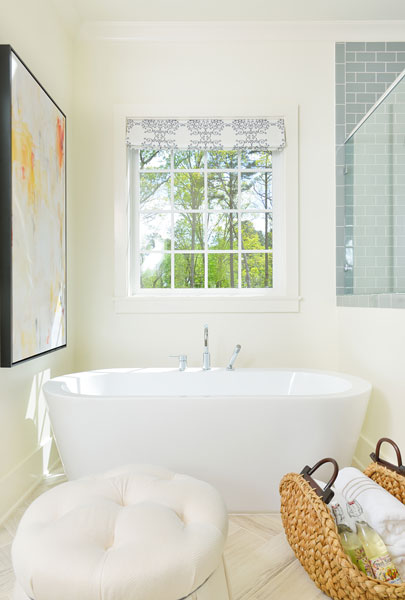 Haywood is the community Homes by Dickerson showcases to prospective clients who are considering buying or building with the builder in the Triangle area. "With each build, we look at the pros and the cons; the wins and the opportunities from which we learned," said Reinert. "This development will be something that we will continue to tout and boast upon due to our passion for its success."
And the future looks bright for Homes by Dickerson. As a company, the builder has grown in size, employing more than 40 employees, a remarkable feat for a local, custom homebuilder. In addition to building the HGTV Smart Home, Homes by Dickerson was named Builder of the Year by their local Home Builders Association. Homes by Dickerson will continue to cultivate the Triangle market of North Carolina, perfecting their practices and exposure with relations to high performance homebuilding and custom designs.
"Our brand is extremely important to us and we are very protective of it as we cater to the needs and desires of our clients," said Reinert. For more information on the builder, visit www.homesbydickerson.com.
Sergio Flores is an Assistant Editor for Green Home Builder magazine. He may be reached at sergio@penpubinc.com.