Combatting the Rising Costs of Materials
The challenges facing the home building industry are causing severe impacts on home builders and home buyers.
By Shelly Jenks
Builders are currently experiencing many increases on material items such as brick, windows, lighting fixtures, plumbing fixtures, appliances and, most of all, lumber.  We attribute the rising costs to multiple factors, the primary one being COVID-19. For example, the pandemic has significantly impacted many companies by reducing the level of production they can maintain due to employee shortages. In addition, there have been increases on materials ranging from 30% to 60% due to COVID-19. 
The lack of workers, closed businesses and rising building materials costs also caused even more issues: rising freight costs, shortages of truck drivers, log shortages, global container shortages, shipping delays, low inventories and unseasonably high demand. Lumber companies were put on allocation as to how many containers they can place per month because finger joint production in South America had been cut 30% to 40%. Containers are still experiencing 4–6-month lead times, while domestic medium-density fiberboard is 8-10 weeks, and in some cases Tech Shield is not available. 
A tariff in Canada also delayed many materials. There has also been a major delay on brick lead times taking up to 20 weeks to get brick delivered, if the brick requested is available at all. In the Texas market, demand for brick has out-paced supply substantially. The freeze in February 2021 resulted in a complete shutdown of Texas brick manufacturers creating a loss of approximately fifty million bricks, which is about a year's supply for most manufacturers. 
The impact home builders are experiencing because of these factors, aside from extreme increases in material costs and very aggressive purchase price increases, are major delays in construction lead times. These delays start with permitting and end with final paint touch ups. In some cases, build times have gone from 80 to 120 days to 8 to 10 months on production homes. Home builders are faced with very difficult decisions. When you sell a home then experience all the current issues delaying the closing on homes by three to five months, the builder is expected to absorb the 30 to 60% increases or be forced to change the purchase price or cancel contracts and resale the homes. These occurrences have forced many home builders to halt starts on new homes altogether or only start homes that are unsold and build them up to the stage of sheetrock. Once at sheetrock, they can run the cost of construction to determine a price that is not a loss for the builder. Once a sales price is established at sheetrock, they can put the homes on the market, sell them and hope they will appraise for the sales price established, so buyers can close, and builders do not take a huge loss on the builds. 
An even more unfortunate impact is the negative impact this has on homebuyers realtors. Homebuyers and realtors are experiencing a negative new home home buying process due to not being able to get the brick the buyer wanted or other material they may have selected such as flooring or backsplashes.  In many cases, buyers are being forced to make an unwanted alternate selection and some simply refuse to accept their second choice. Another hard thing buyers are faced with is a very long wait for the home to be completed and ready to close. With all the existing delays, builders are simply not able to set proper expectations for the buyers on when they can close. These issues result in angry buyers who then turn to the builders for compensation for their frustration. The builders are every bit as frustrated with the situation as the buyers and do not have enough profit to give any type of compensation causing a no-win situation. 
Homebuilders are suffering low margins, bad reviews and negative comments on social media because of negative circumstances that they cannot change. At the end of the day, all home builders would resolve the issues and close homes on time if it were in their control to do so, but unfortunately, they cannot control these issues.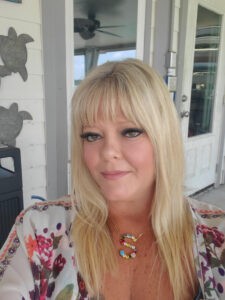 Shelly Jenks is the Director of Sales and Marketing for Houston-based Colina Homes and has 22 years of experience in the new home building industry.