Connected, Engaging Design Elements at The Landing
Brookfield Residential's award winning community brings three linked neighborhoods to Tustin, California
By Hanna Heiss
Formerly a Marine Corps air station, Tustin Legacy is a 1,600 acre community masterplanned developed by the City of Tustin located in Tustin, California.
Within the masterplan to consist of 4,600 residences accompanied by parks, numerous retailers at The District and entertainment nearby, Tustin Legacy is now home to award-winning homebuilder Brookfield Residential's The Landing.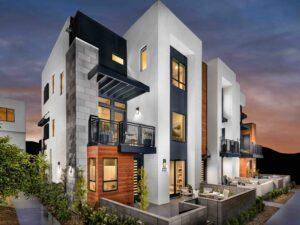 Brookfield Residential entitles and develops land to create masterplanned communities, sells lots to third-party builders and manages its own homebuilding operations all the while participating in select, strategic real estate opportunities of infill projects, mixed-use developments and joint ventures. 
In collaboration with overall site planner Robert Hidey Architects, the homebuilder began development on The Landing in 2021 with sales commenced in 2022 and full build-out expected in 2024. The community, a reflection of Orange County's history of aviation, is a demonstration of thoughtfully crafted and priced homes in an energetic and connected place. 
Consisting of three neighborhoods, Terra and Cira, designed by Robert Hidey Architects, and Luna, designed by JZMK Partners, the community was based on the concept of a village. Specifically, it was in the spirit and evoked timeless and charming qualities of the classic, whitewashed villages of southern and coastal Europe, that the community was brought to life. The Robert Hidey team designed a place that offers the modern conveniences of contemporary living alongside the charm and intimacy of a traditional village.
Terra offers flats with elevator access and townhomes with one- to three-bedroom options up to 2,275 square feet with two-baths, a powder room and office ranging from $600,000 to over $1 million in price. Luna provides three- to four-bedroom options up to 2,270 in square feet with prices ranging from the $900,000s to over $1 million. Lastly, Cira consists of single-family homes with private yards, four- to five-bedrooms, an additional bonus room with the largest home including a multi-generational suite. Prices for this neighborhood range from the $1,200,000s to over $1,600,000 with floorplans up to 3,398 square feet.
The Landing is an iconic residential neighborhood, with an incredible architectural style and amazing attention to detail. We are so proud of what has been created at The Landing, and look forward to our homeowners sharing their views on their experience buying and living in the community." – Adrian Foley, President and CEO, Development, Brookfield Properties.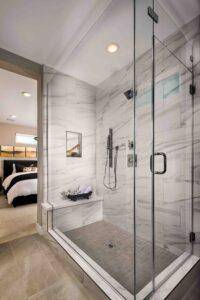 The Landing has accumulated a number of prestigious awards for its three collections. In particular, Cira was awarded Gold for Detached Community of the Year and Terra, Silver for Multifamily Community of the Year, as well as numerous Silver awards in various categories all for the 2023 National Association of Home Builders' The Nationals. Brookfield Residential also took home Development Company of the Year and Community of the Year awards for The Landing at the 2022 Building Industry Association of Southern California's SoCal MAME Awards.
A highly walkable community, The Landing is complete with vehicular and pedestrian circulation separation. Neighborhoods are linked via pedestrian passages and paseos, connecting residences to the professional office spaces of Flight—Tustin Legacy's 870,000-square-foot mixed-use, creative-office campus, with its amenities and retail offerings all within a five-minute walk.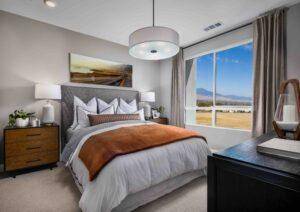 Such a design approach, in terms of floorplans, places the larger family living areas towards the front of each home, allowing for views of landscaped paseos and streets of the master plan. And through open living plans, these expansive openings connect at all levels via semi-private outdoor spaces, further engaging the residents within the community.
Linking the Terra, Cira and Luna neighborhoods is The Deck, a private, resort-inspired social hub containing various amenities of a pool, indoor and outdoor flex spaces, cabanas, fire pits and barbecuing areas.
Alongside connecting design elements, the residences at The Landing are powered with full solar systems built beyond code using the latest energy-efficient system requirements.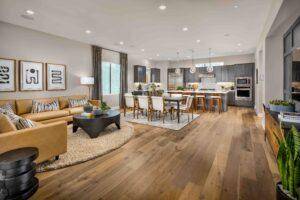 No stranger to what seemed like a challenge, Robert Hidey Architects and Brookfield Residential navigated the design and entitlement through landowner and approving authority City of Tustin, to produce the best solution for community approval. Though soon after holding weekly meetings with city participation, a shared goal emerged: provide the best community architecture possible. The result, finished in the design, is the attractiveness and dynamics that The Landing has to offer.
The community's 14 unique floor plan designs ranging from one-bedroom flats to five-bedroom detached homes appeals to a variety of market sectors. The Landing attracts both first-time and move-up homebuyers.
Exhibiting considerable strength in sales immediately after opening and following through the current sales climate, over half of the homes at The Landing were sold in 2022 alone. Thus showing Orange County's unique market position and Tustin's desirable central location. The community is a demonstration of homes both thoughtfully crafted and priced in an energetic, connected place, accommodating the needs of the surrounding community.
Hanna Heiss is the Senior Editor of Builder and Developer. She may be reached at hanna@builder.media.