Construction Students Adapt to Distance-Training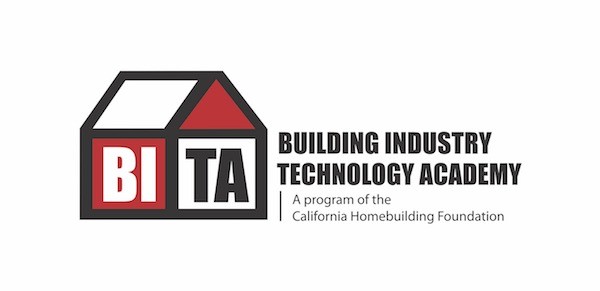 BITA finds ways to make online learning work for hands-on students
BY ALLISON PAUL
'I love working with my hands" is a common response among students in the Building Industry Technology Academy (BITA) program.
Students who enroll in BITA come from different backgrounds and walks of life. Some are college-bound after graduating from this four-year construction training curriculum provided by the California Homebuilding Foundation (CHF), while others go straight to the job site to begin their careers.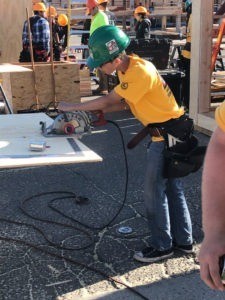 Some students join BITA to continue a family legacy of homebuilding or construction. Others enroll to escape devastating circumstances, such as homelessness, deportation of family members, gangs, and poverty.
"I had a student living in the front seat of his truck and couldn't afford an apartment," says Collin MacDonald, BITA Instructor from San Juan Hills High School.
"He learned how to frame out a camper shell for the bed of his truck," Macdonald continues. "His self-confidence grew, and he knew that he could take care of himself by simply learning how to use a few power tools. Fortunately, before he had a chance to finish building it, he landed a job that pays him enough to live in an apartment."
For many students, BITA is more than a career training program, it's a chance for a better life.
However, schools in California are currently closed due to COVID-19, and the hands-on learning approach that unites this diverse group of young men and women is now gone.
Sheds, tiny homes, and other structures remain unfinished in BITA workshops. Summer internships are postponed until further notice. Senior BITA students have been forced to abandon the capstone projects that represent years of training and preparation.
"Students often enroll in BITA because they are not hard-wired to sit in a desk day after day," says CHF Executive Director, Terri Brun- son. "Now that they are forced to learn build- ing practices virtually and focus on concepts, such as geometry and physics, the landscape of the program has radically changed."
In recent months, BITA students have had to learn one of the most important lessons of all: how to adapt.
We had our first day of distance learning, and it's been interesting," says Angeline Witt, a senior BITA student at San Marcos High School. "My teacher is very dedicated to posting videos and keeping us connected with careers while we are away from school."
Meanwhile, CHF's BITA staff is over- whelmed with efforts to shift the curriculum to digital platforms, film industry "Career Connection" videos for YouTube, and provide online OSHA 10 training for students to get certified while studying at home.
"OSHA certification is a priority for all construction sites," explains Jill Herman, BITA Program Director. "Completing this training will give BITA students an advantage when they start interviewing for jobs."
Unfortunately, recent events might chal- lenge or even prohibit graduating BITA stu- dents from searching for a job in the construction industry.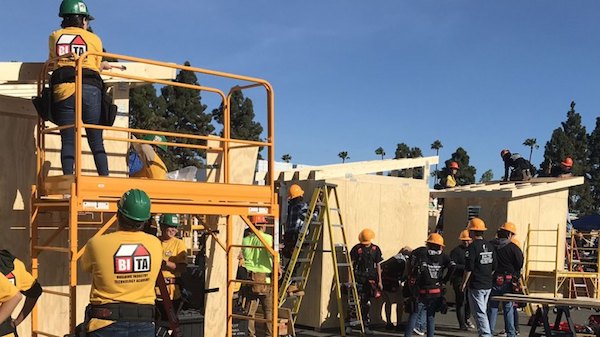 "We don't know what the future holds for our students after this pandemic," Herman says, "but it's our duty to prepare them aca- demically, connect them with the industry, and set them up for success."
Students are not only adapting to their new way of learning; they are staying positive and maintaining their goals.
The annual Design Build competition was hosted online May 7, 2020. Students were asked to construct and virtually present a tiny model home from miscellaneous household items. Almost 650 students statewide regis- tered to participate in this year's event, which shows no change from the average attendance of the in-person competition.
Morale is also high among CHF's 2019 schol- arship recipients, as 96% of survey participants reported they intend to pursue a long-term (10+ years) career in the building industry.
Most notably, seniors graduating from the BITA program, like Angeline Witt, are not letting COVID-19 restrictions affect their career plans.
"I'm excited to join the Construction Management program at Cal Poly San Luis Obispo this fall, but I haven't even seen the campus [because of social distancing]," Angeline says. "I still want to build my own house someday," she adds with enthusiasm.
Whatever the economic outcome of this pandemic, BITA students are ready to face it head-on. They are resilient problem solvers with a passion that has remained unaltered in the face of uncertainty.
With the right resources and donor support, CHF is determined to keep growing the BITA program and bring opportunity to thousands of students throughout California.
About the California Homebuilding Foundation:
The California Homebuilding Foundation's mission is to advance the homebuilding industry in California through scholarships, research, education and professional recognition. If you want to help a BITA student, go to mychf.org to make a donation to the program. CHF is a 501(c)3 nonprofit organization founded in 1978.
Allison Paul directs all sales, marketing, public relations and communications for the California Homebuilding Foundation (CHF). She has contributed numerous articles to industry publications and is a graduate of UC Davis with a background in legislative history research and freelance writing and editing. She may be reached at apaul@mychf.org